A while back, I took a few days off and went to Montana to do some mine exploring with my friend Gabe. He said he had a couple of interesting mines to show me. He wasn't wrong!
One of the mines we stopped at was first worked in the 1920s and completely unremarkable on the surface. When I saw the entrance decline, I wasn't too thrilled. All of the support timbers had rotted away from mold. After a while, though we got into better ground. We left the decline shaft and climbed onto a sublevel. It wasn't long after that when we came to a couple of ore cars and not only that, but they were wooden ore cars! A rare find indeed.
The mine had more to give though. We found a neat intact Anaconda air-powered hoist as well as few more ore cars and other artifacts too. All in all, it was a great day!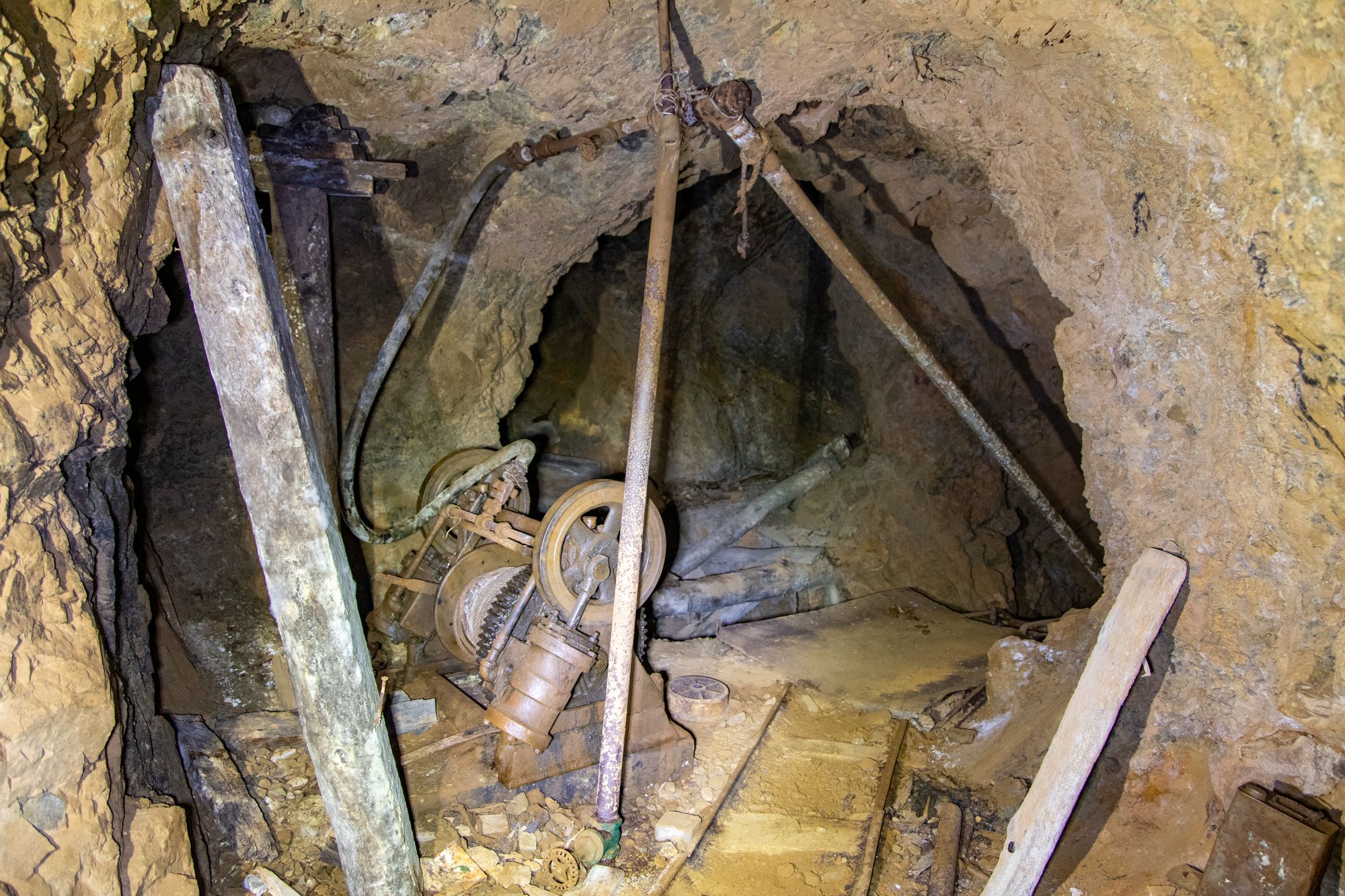 I've been asked not to give directions to this site. Enjoy my photos!