At 12,990 ft (3960 m), the Adamson is the highest mine in the Sierra Nevada. And as you might suspect, getting there is no easy feat. It is a strenuous climb up the rugged Wheeler Ridge to reach it. This is the top of the Sierras. Altitude sickness is a real concern here so be aware of headaches and fatigue. Turn around and head down if you feel sick.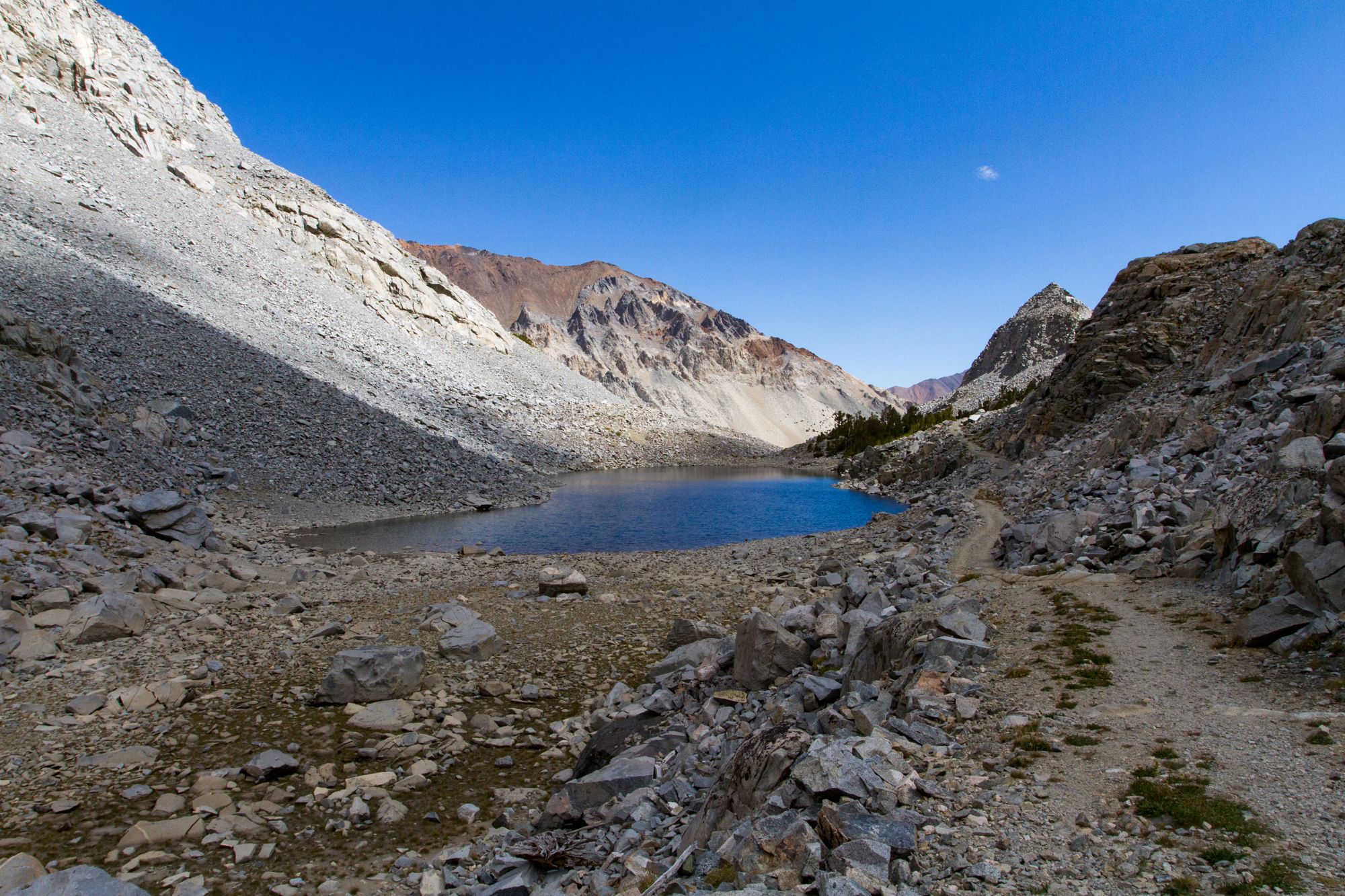 Those who do make the climb are rewarded with some impressive views. Off to the west is the John Muir Wilderness; a vast and jagged expanse of forbidding rock and ice. Turn towards the east and the massive chasm of Owens Valley opens up before your feet. Only a few miles away but 8,800 feet below, the town of Bishop sticks out like a verdant oasis in the dry valley. And at 14,246 ft (4342 m), White Mountain Peak crowns the White Mountains off in the distance.

The mine itself is divided into the lower workings at 11,600 ft and the Ridge Body, an amazing 1,400 feet higher at nearly 13,000 ft. It sits right on the ridge. Originally named the Bluebird Claim, Clarence Adamson discovered this mine over a hundred years ago in August 1916. He transferred the claim to his brother Don, but little work was done on it. The Panaminas Company leased the property in 1941 and developed the high-grade tungsten ore throughout WWII. During this time a mine camp was developed. A tramway and a few buildings sat at the base of the ridge next to the lower workings. Unfortunately, the camp was destroyed by a snow avalanche in February 1945. Luckily though, the mine was closed at the time, and no one was injured. It was never rebuilt.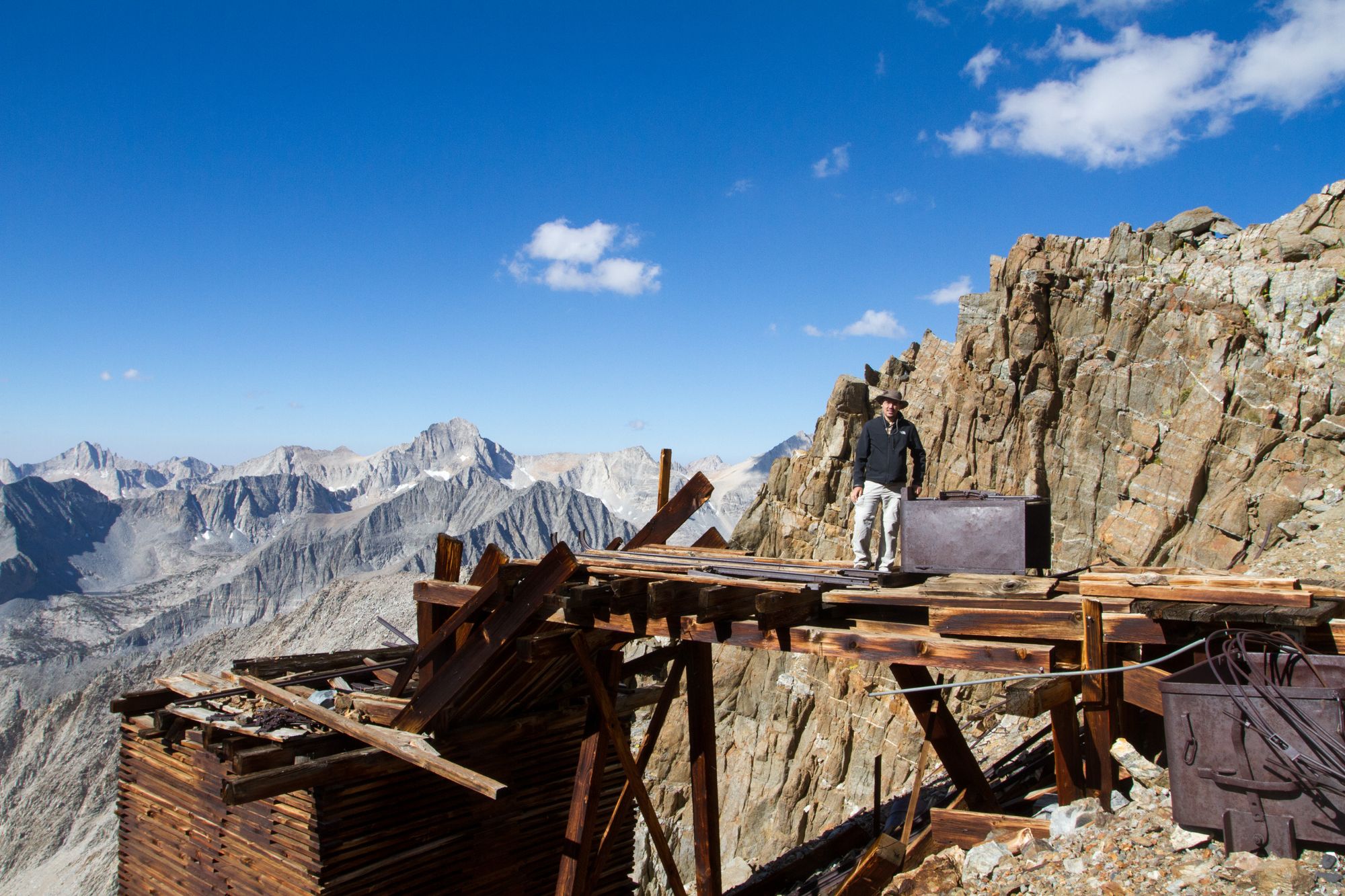 For more history of the Adamson and the nearby impressive Pine Creek Tungsten Mines, pick up "Mine in the Sky" by Joseph Kurtak. Long out of print, it is the authority on these mines.  
Directions