I couldn't find any history on the American Flag Mine or the cabin. I first visited the cabin in 2016 and stopped by for another visit in 2022. Little has changed.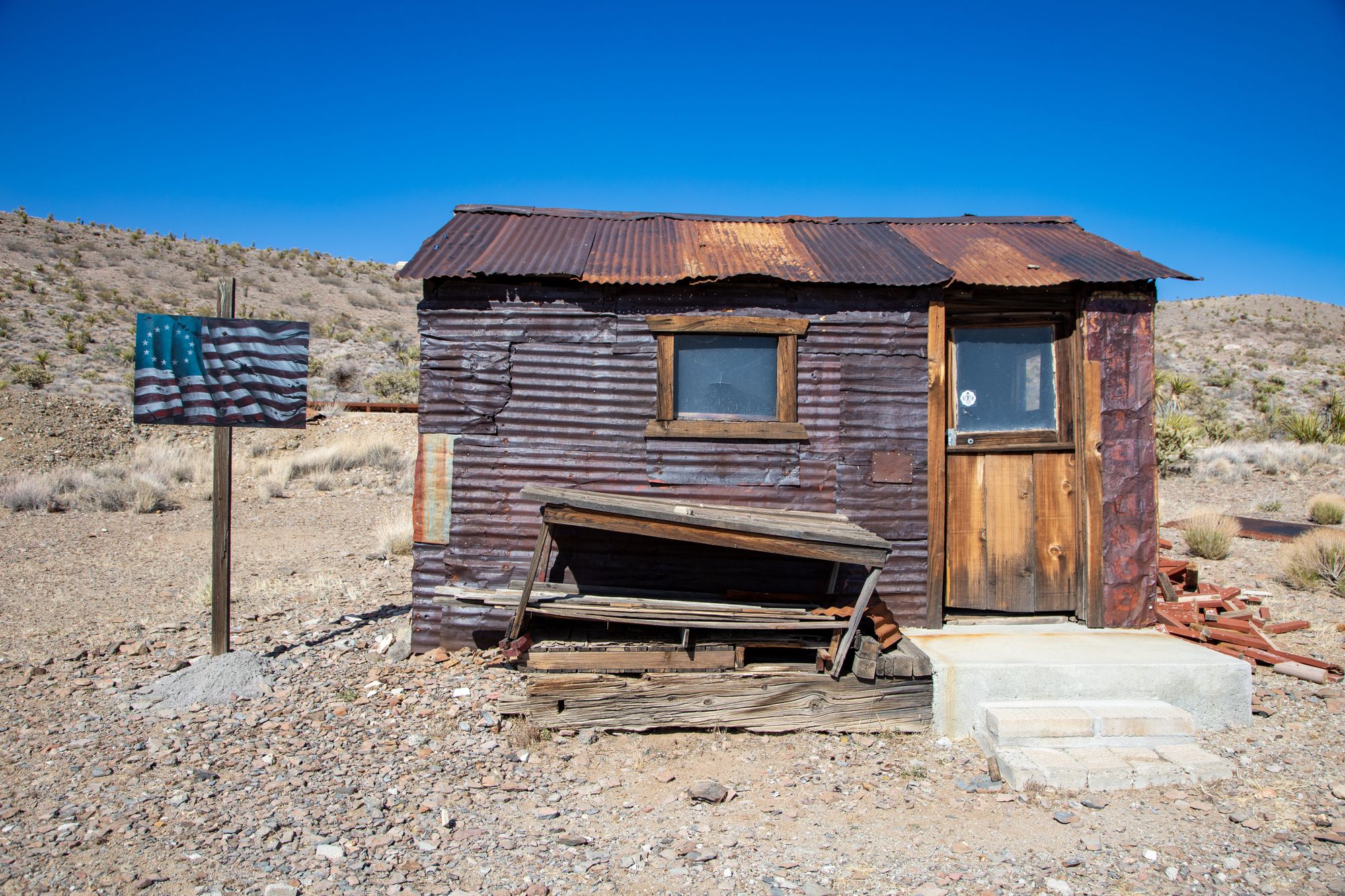 I believe volunteers and the NPS have both made repairs to the place (The cabin is inside of the Mojave National Preserve). The cabin has a couple of bunk beds and a 55-gallon drum stove and that's it! I don't recommend staying here though. The mice have taken over and there is a definite risk of Hantavirus. The place needs a good cleaning and some mouse-proofing. The cabin does, however, have a great view of the Eastern Mojave and makes for a nice solitary spot to camp.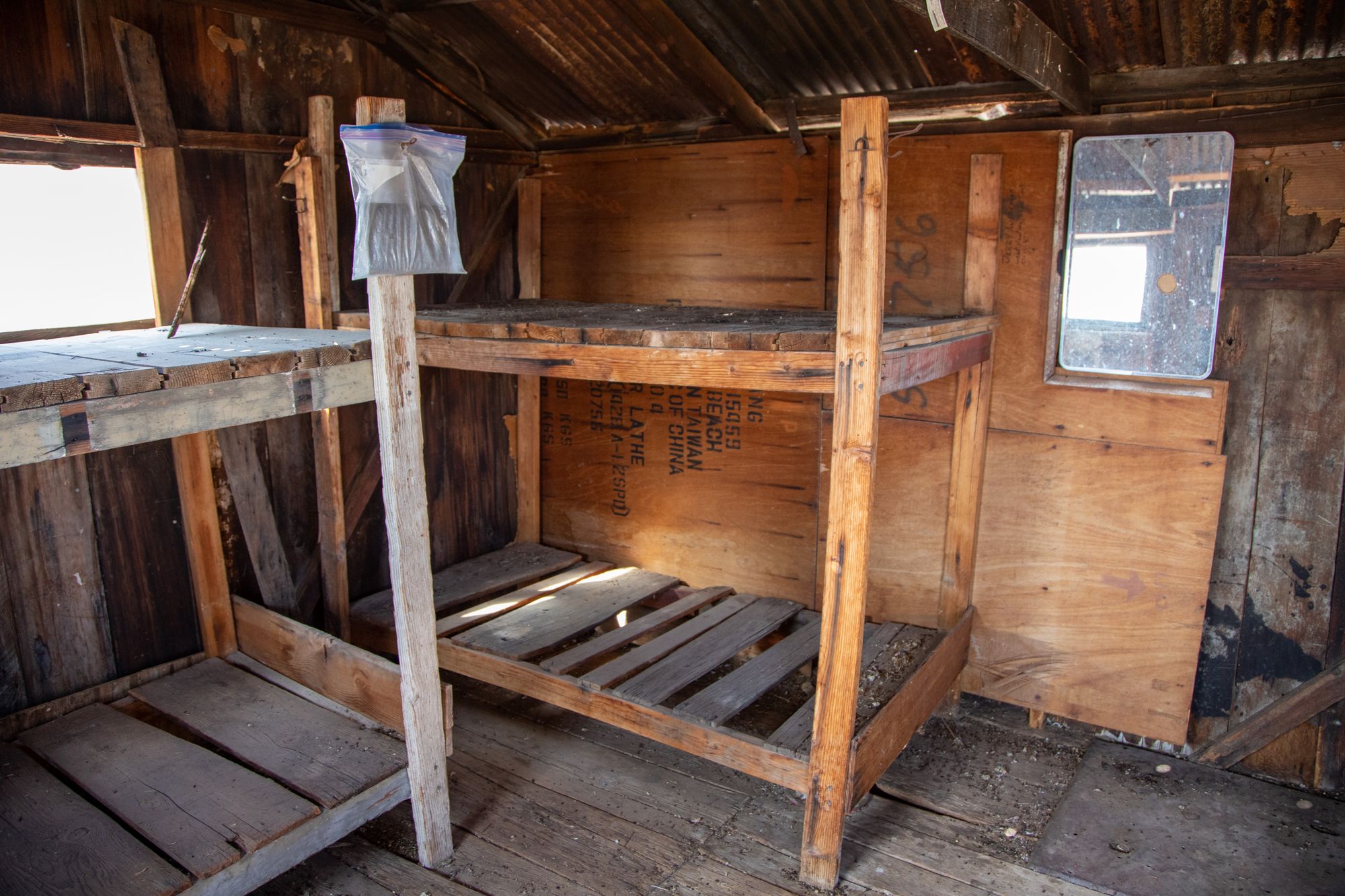 The mine shafts are gated. And the road out there is actually not too bad. A bit rocky but a full-sized truck could get there. I wouldn't take a passenger car though.