In March of 2023, fellow explorers JP, Darthjenni, and W9JIM invited me on a trip to the Mojave National Preserve. The Mojave Preserve (and the East Mojave in general) is such a great place to off-road, camp, and explore. The park is crisscrossed by graded and 4WD dirt roads that would keep anyone busy for days, if not weeks. It is an overlooked treasure.
On part of our trip, we stopped by the old settlement of Barnwell. Originally named Summit and then Manvel before being renamed Barnwell in 1908, Barnwell was built on the junction of the former Nevada Southern (California Eastern) and Barnwell and Searchlight Railways. It served the mines and cattle ranchers in the area. Founded in 1983, it once had a depot, post office, store, hotel, saloons, school, and more than a half dozen houses. The Rock Springs Land and Cattle Company, the mines of Searchlight, and the Copper World far to the north all supported the town until around 1912. Only a ranch building remains today (probably built in 1914).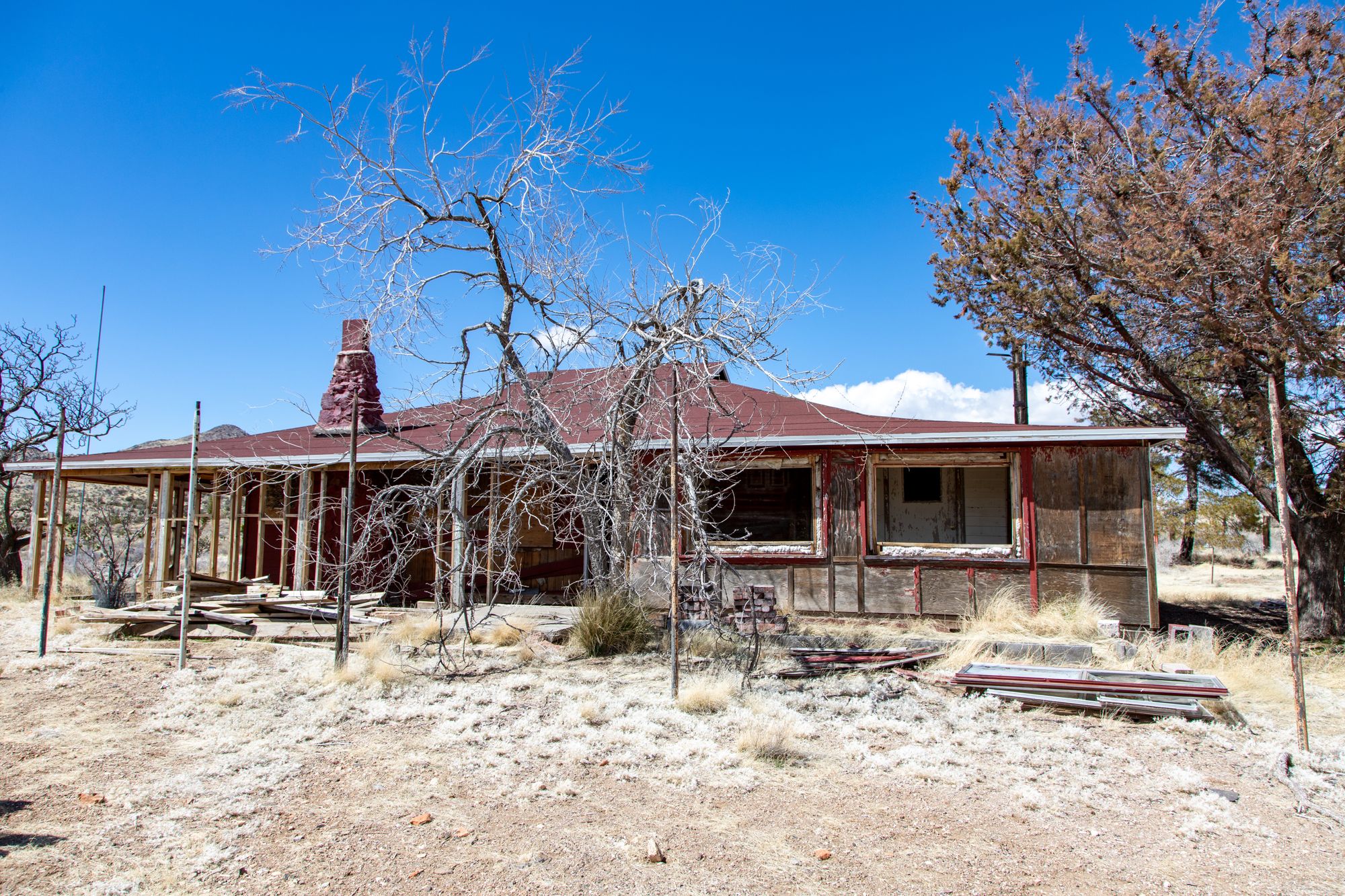 Just a half mile down the road from the townsite is an old corral, windmill, and water tank. Cowboys knew there was water here and Native Americans did too. Largely unnoticed by the many explorers who drive by on this road that was once a railroad grade is a small set of petroglyphs high on the cliffs above. It is a steep but short climb up to the petroglyphs and they are difficult to see. The petroglyphs are mostly abstract geometric designs, with some stylized capital I-shapes. These designs are typical of the Grapevine Canyon Style.