The Golden Crown mine is up at 10,640 ft along the Sierra crest in Yosemite National Park. The hike to get up there is a nice 3.7 mile and 950 ft hike to the mine, which is right at Mono Pass. The views of Mono Lake from this high vantage point are pretty nice.
There were a couple of claims here: The Golden Crown and Ella Boss. The only thing left at the Golden Crown mine are a few old log cabins built in the early 1880s by Great Sierra Consolidated Silver Company. This is the same company that developed Bennettville and the Great Sierra Mine. Nothing much came of the workings here.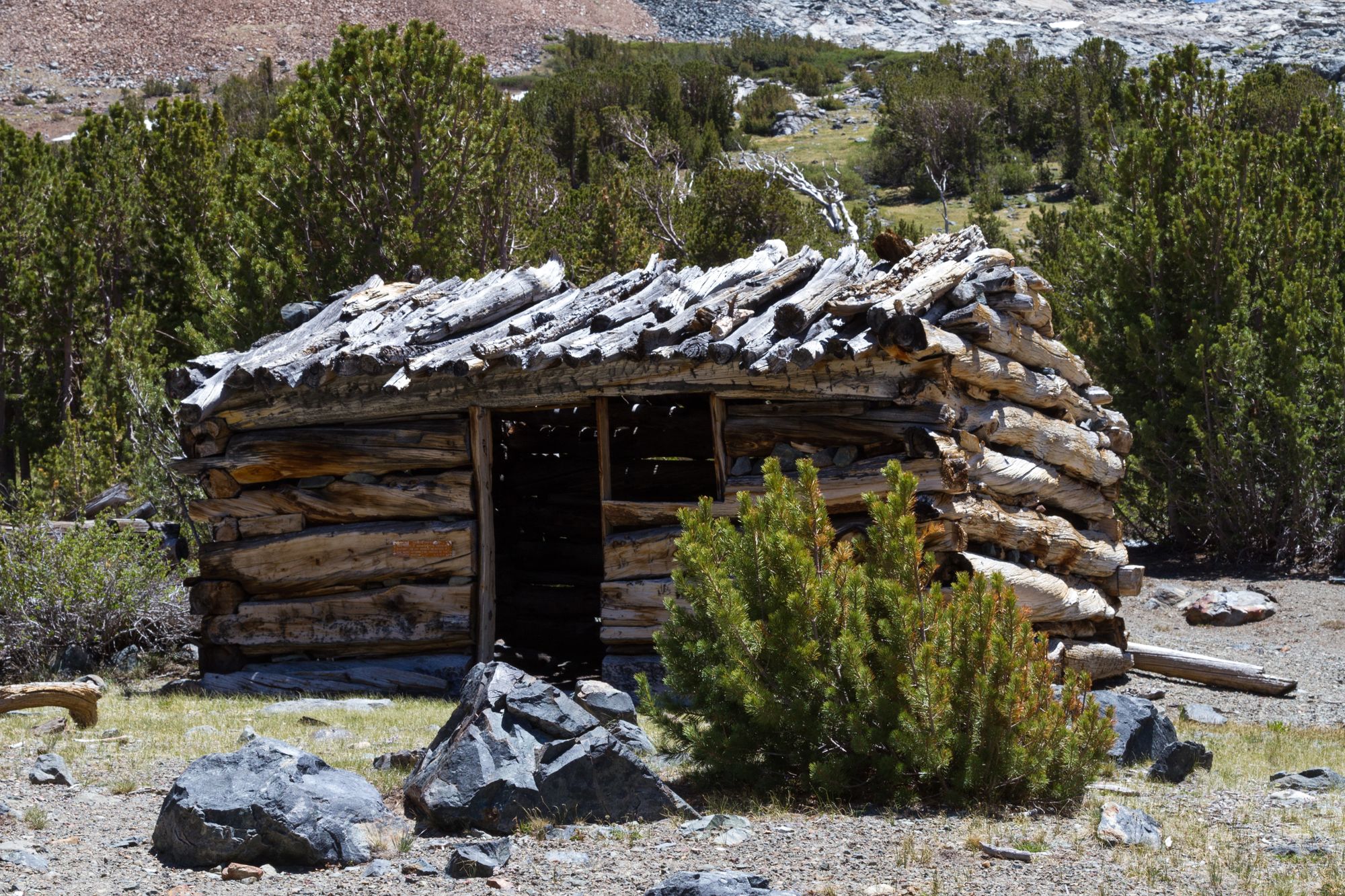 There is no backcountry camping in the Dana Fork of the Tuolumne watershed. This is to protect drinking water for Tuolumne Meadows, so this hike is probably best done as a day hike. That being said, you could cross out of the watershed (and park) and camp in the National Forest. Wilderness permits are required for overnight camping.
Yosemite NPS has a nice webpage on the mine.