Early in 2013, while on a trip to Eastern Nevada, I hiked to the top of a mountain in search of a remote backcountry mine. It was still early in the season and there was plenty of snow on the ground. On the north slope, I fell into some snowdrifts up to my waist! I had a heck of a time getting up there but I made it.
At the mine, I found an ore car, the remains of a boiler, and a few other pieces of old mine equipment. It looked like an interesting mine camp and I wanted to return.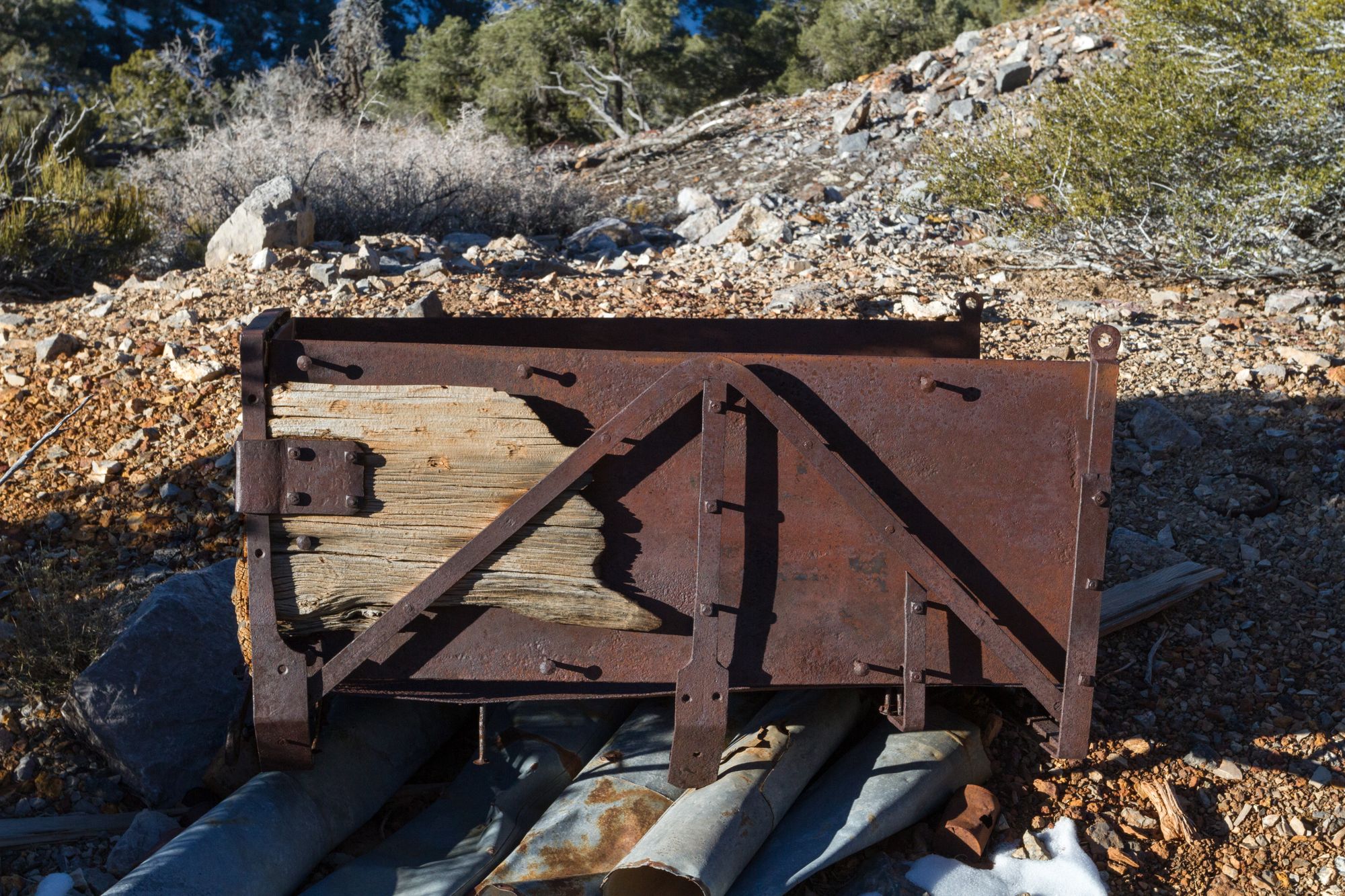 A few months later, I had my chance and was able to get back up there again. Even with winter's snow now gone, the mine was difficult to reach. We had to remove a couple of fallen trees from the normally unused old road just to get close to the mine. Not much tree clearing is usually involved in reaching mines out in the desert.
The mine is mostly an open stope cut vertically into the mountainside. There are a few other adits up there too. The mine appears to have been worked in the late 1880s.