On a ridge, high in the Panamint Mountains of Death Valley National Park, lies the old Honolulu mine. The mine was first discovered in 1907 by John Thorndike (sometimes misspelled Thorndyke) who worked for silver, lead, and zinc.
On a warm April day in 2013, Dan and I hiked up to the upper workings, known as the Big Horn (or Gibraltar) Mine. These are connected to the main Honolulu mine camp down below via a long 2,150 ft aerial tramway. In the early days, burros packed the ore 5,000 ft down steep and winding mountain trails. To speed this up, John and his mining crew built a road down the mountain in 1924. Now they could haul ore out to Trona by truck. Reportedly, this was one of the first mines in the Panamints to do so.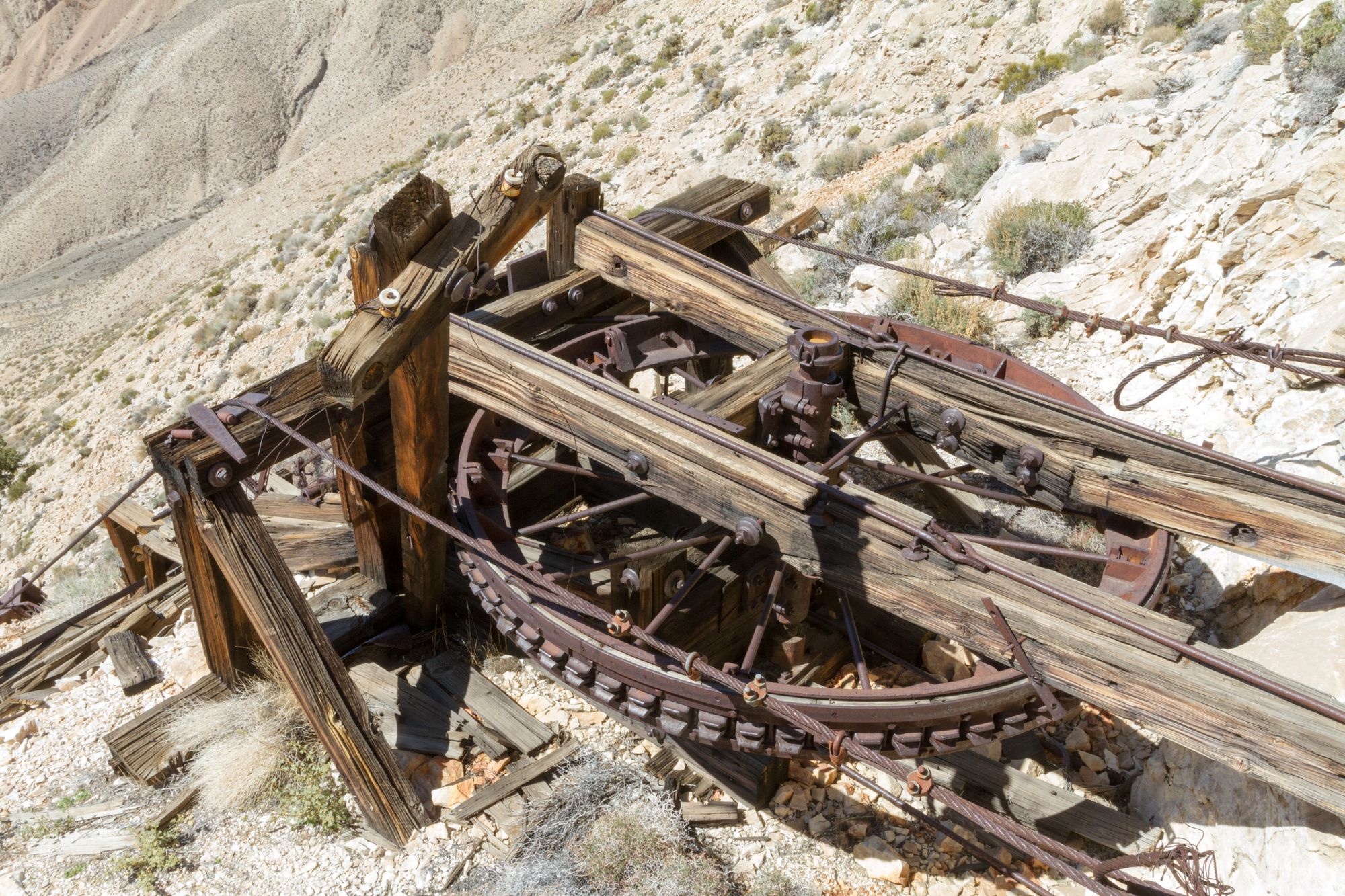 George Pipkin, a long-time Trona resident, relates a great story about John Thorndike and the burros up at the Honolulu mine:
Years ago, when John Thorndike was operating the Honolulu lead mine … he had a camp cook who was fond of burros. One morning, after breakfast, John caught the cook feeding a burro flapjacks out the kitchen window. John did not mind the cook feeding the burro a few leftover flapjacks, but when he saw what the cook was doing, he blew a gasket. The cook had the top of the big stove covered with flapjacks about the size of a silver dollar. "You blankety so-and-so". John exclaimed, "why don't you cook a big flapjack for the burro and get it over with?" To which the cook replied; "The burro don't like big flapjacks."
From "Desert Sands" by George Pipkin.
---
GPS