Off into the desert again, Dan and I went out to check out a 1930s to 1940s era mine in the wilds of the Death Valley backcountry. It was a bit of a hike and drive up there, but it was worth it.
Seeing the winch, compressor, and furnace still on-site was very interesting. If you go and visit this little spot, please leave everything here. It is illegal to take anything besides the items being more interesting here.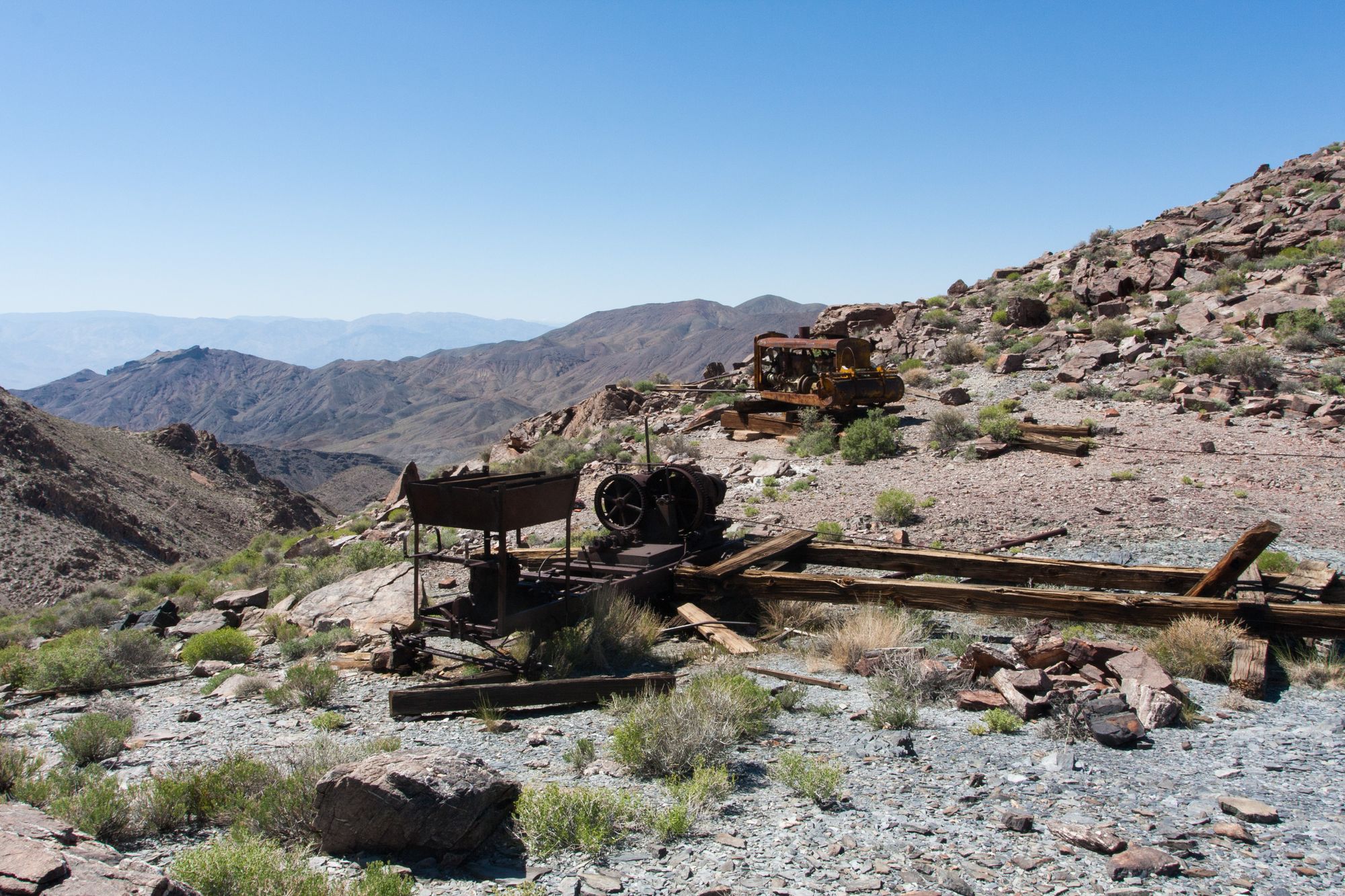 ---
No directions to this site.