After a few days of long drives in Nevada, we ended up at a remote mine that doesn't see many visitors – my favorite kind of mine. We visited a few of the mines out there but most of them didn't have much to offer outside of long cross-cuts and drifts. This one was a little different.
After exploring the surface ruins, we entered the adit. It started out straightforward enough, and I do mean straightforward, we followed old rails more than 2,000 feet straight as an arrow back into the mountain. Drifts went off in a few directions. Down one passageway, we found an elevator sitting at the top of a winze (shaft) with all of the wooden timber rotted away. Nearby, was the hoist that used to lift it.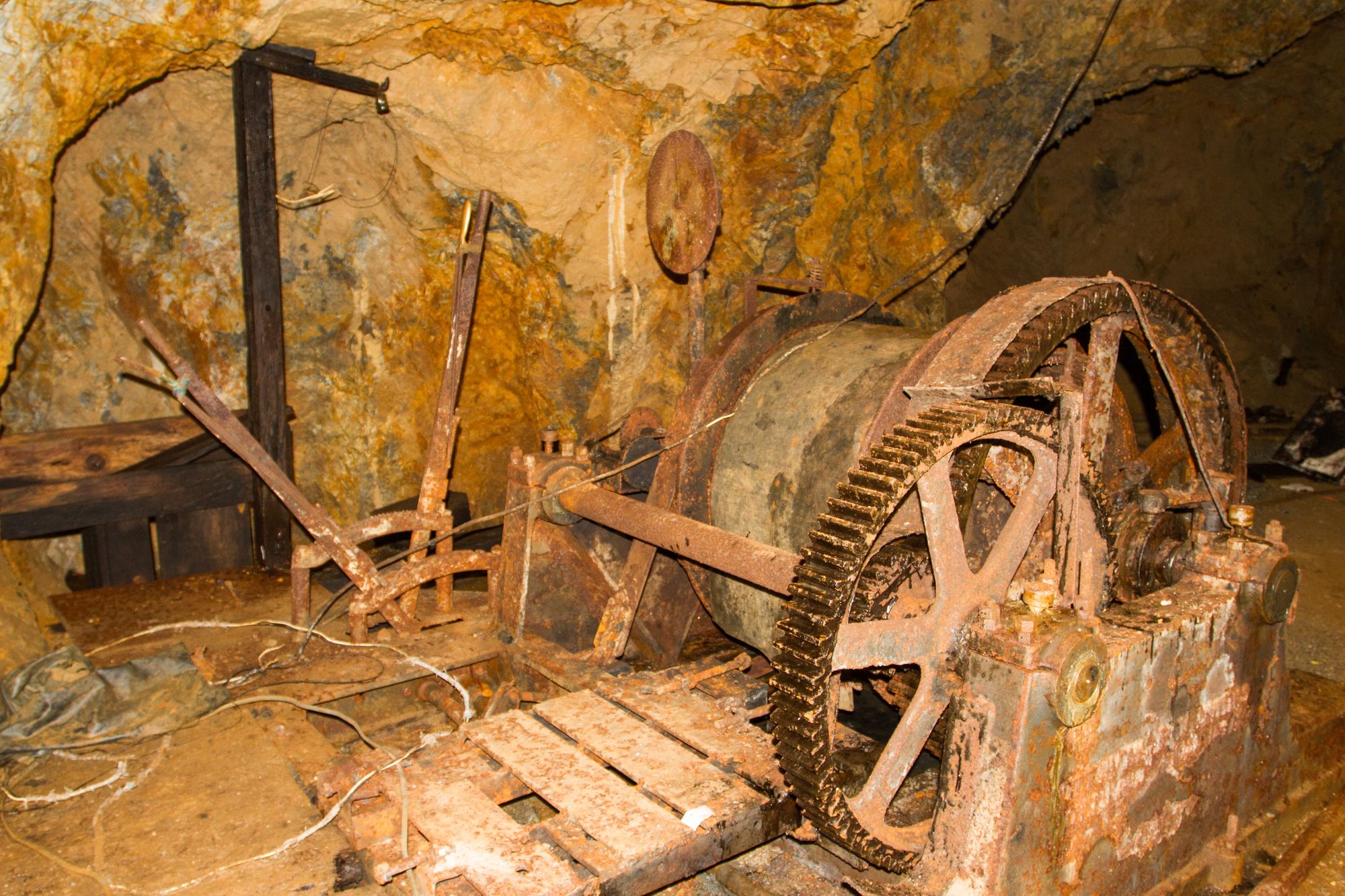 Another drift led to an incline, which we climbed up to three other levels and five miles of workings. During our explorations, we found another hoist, an air compressor car (something I don't recall seeing before), a few toilets, carbide writing, another elevator (this time in the middle of its shaft with water running below), plenty of rotten timber and a natural cave. We were underground for about four hours. It was quite an adventure!