The Lanfair Buttes Petroglyphs (also known as Indian Wells Petroglyphs) are one of the more extensive sets of petroglyphs in the Mojave National Preserve. There are hundreds of petroglyphs here on desert-varnished rhyolite boulders. Almost one whole hillside is covered with them.
The Mojave and Chemehuevi probably camped here for the surface (or subsurface) water and mesquite trees. The site has a few unusual petroglyphs. One looks like a bird and another ... a Joshua Tree!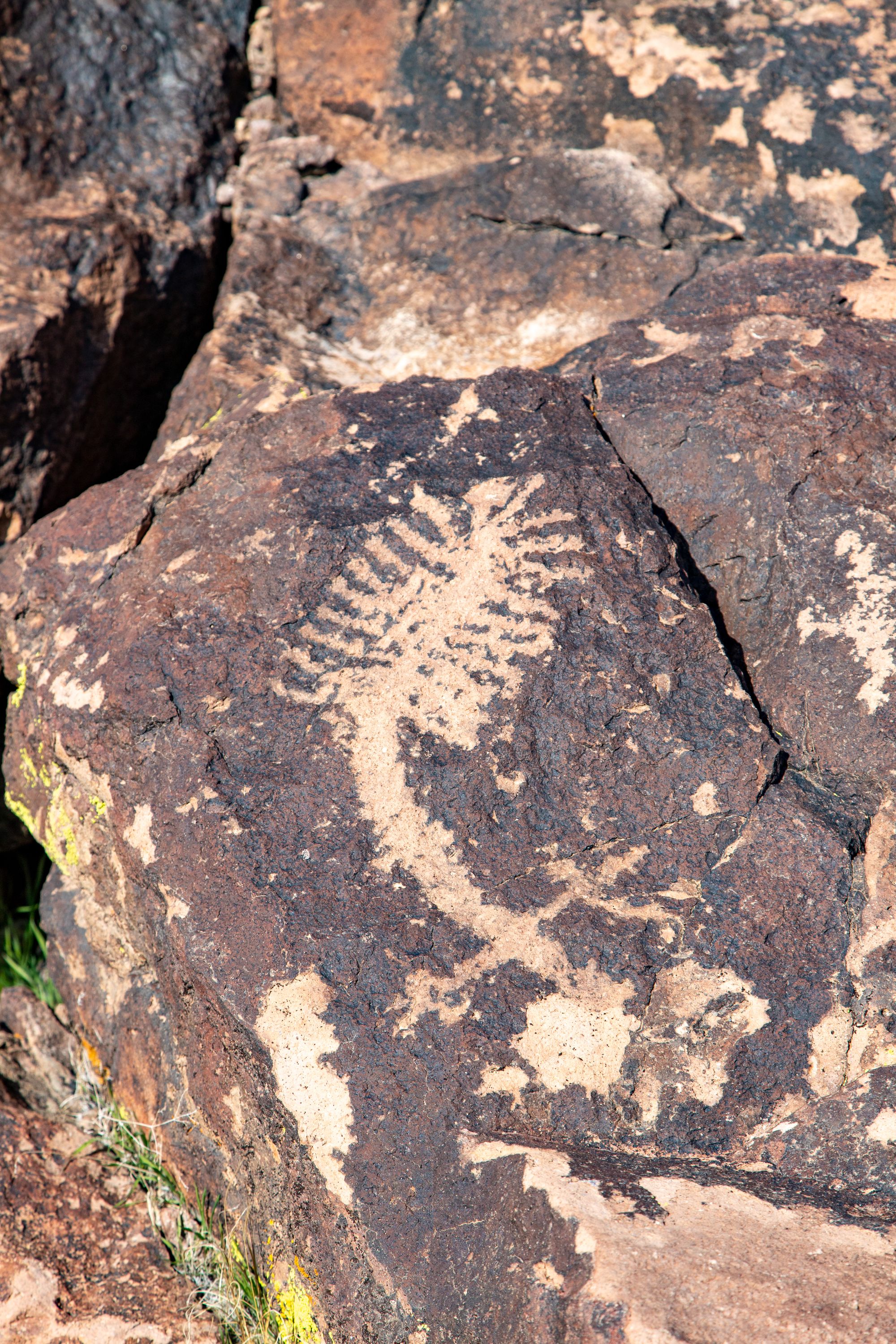 There are a few historical inscriptions on the rocks. They are hard to read but I think they say:
WEJ AR_S. JULY. 19-1912
J W Young. C Siele. R Westir. Apr. 12. 1912 JSD El Toro
The late, great local historian Dennis Casebier relates that:
Judge Edward J. Guirado, who, when he was a boy, moved to Lanfair Valley with his homesteader family, has told me he was present when the well was dug in 1912 by Dan and Bert Webster. It is possible that there was some kind of excavation there previously and that the Websters enlarged or improved it, but in any case Edward Guirado was there when they worked on it. Edward and some others left their names and initials on the rocks there along with the date.
Also, be careful around the well itself. It is about twenty feet deep and, if you fell in, it would be difficult to climb out of.
My photos are from 2023.