This mine and mill have quite a view. That alone is worth the trip up here. The Log Cabin mine was worked for gold, silver, and lead. Ores were brought up the shaft (now caved and plugged) from four levels of workings. The deepest is only 280 ft. Ore was worked in the large 100-ton mill. Work on the mine started around the 1910s and continued until WWII closed the mines. After that, the mine operated intermittently until the 1980s. The property is currently owned by the Forest Service.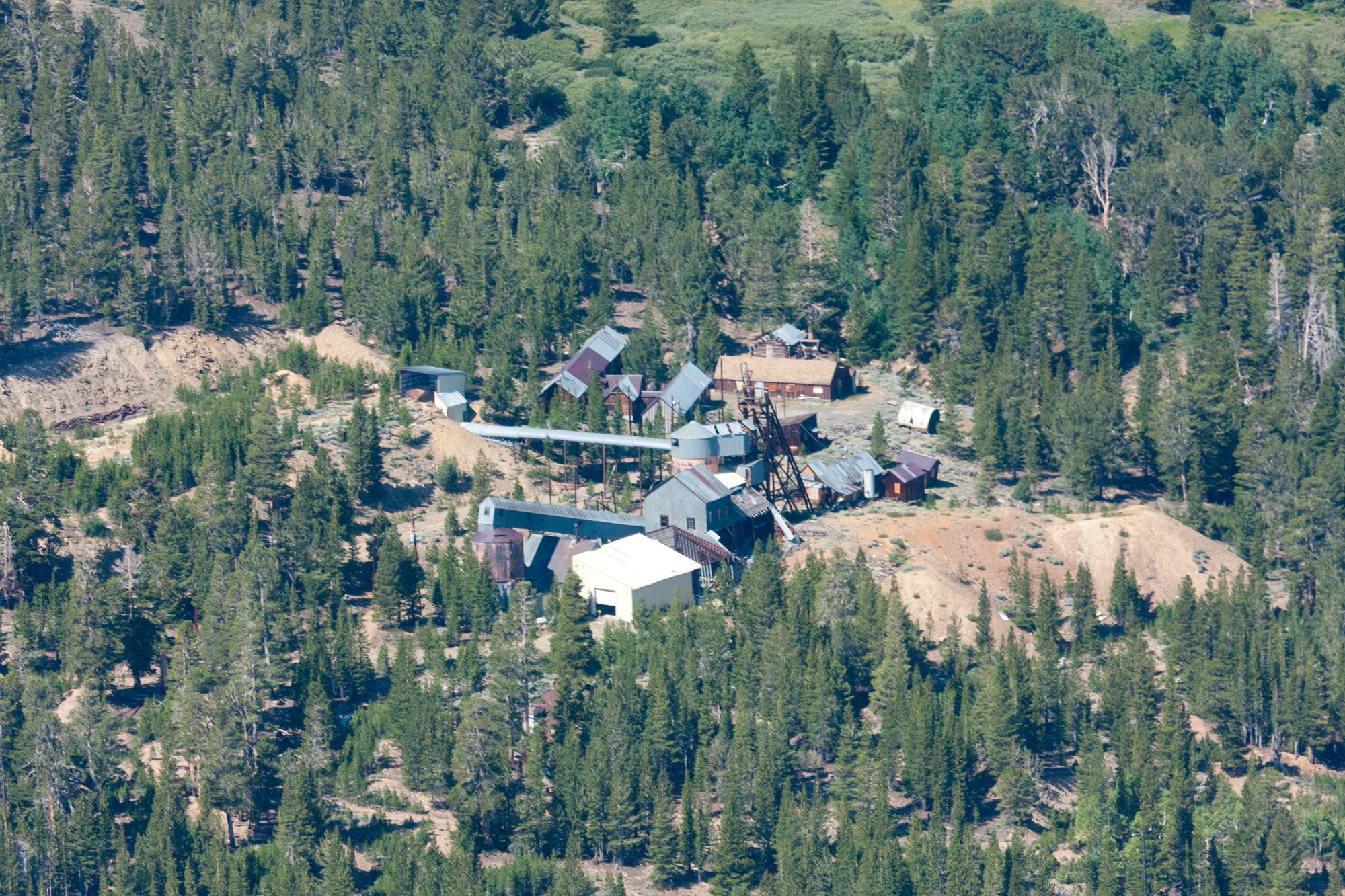 The first set of photos are from a film camera and the quality is lacking. The rest of the photos are from my digital camera.
The headframe is slowly falling into the shaft. I doubt it will last too many more winters.
You can read more about this mine and its history in the book "Gold Mine in the Sky" by Frank Cassidy.