On a trip in 2005, we were hiking through the thick Sierra Nevadan Forest in search of an old mine with a long tramway. It turned out to be a bit of a longer hike than we thought it was going to be and we weren't seeing a tram.
Instead, we found this little mining camp. Not much here except an abandoned cabin and a nice ore car. We poked around the camp for a bit, but the sun was going down, so we hiked back to our campsite. We never did find that old tramway. I guess I need to wander around the forest some more. The cabin was all locked up and we stayed out.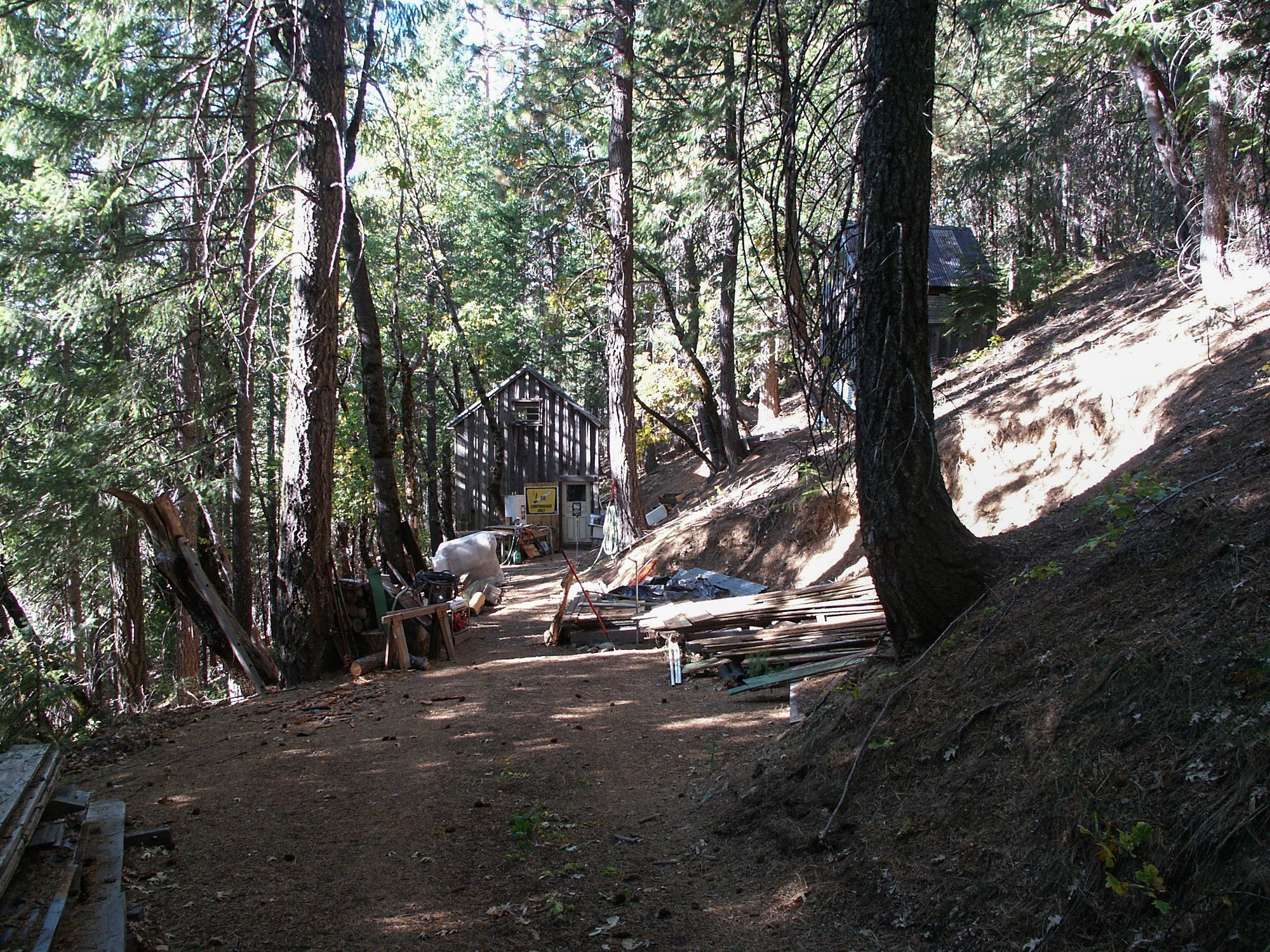 I hear that the ore car is gone and a bear tore open the cabin. Enjoy my photos of how it once was.