Nestled in the far eastern reaches of the Mojave National Preserve and near the Mojave Road lies a hidden gem: the Sacramento Wash Petroglyphs. This easy sandy hike leads to two large rocky outcrops where a hundred ancient rock carvings await. The petroglyphs are primarily abstract symbols and are likely the work of the ancestral Chemehuevi, Mojave, or the Desert Archaic people.
I spotted what looked like a coyote den at the base of the southern rocky outcrop. Probably here because water pools at the bottom of the cliffs after a rain. I was careful to keep my distance.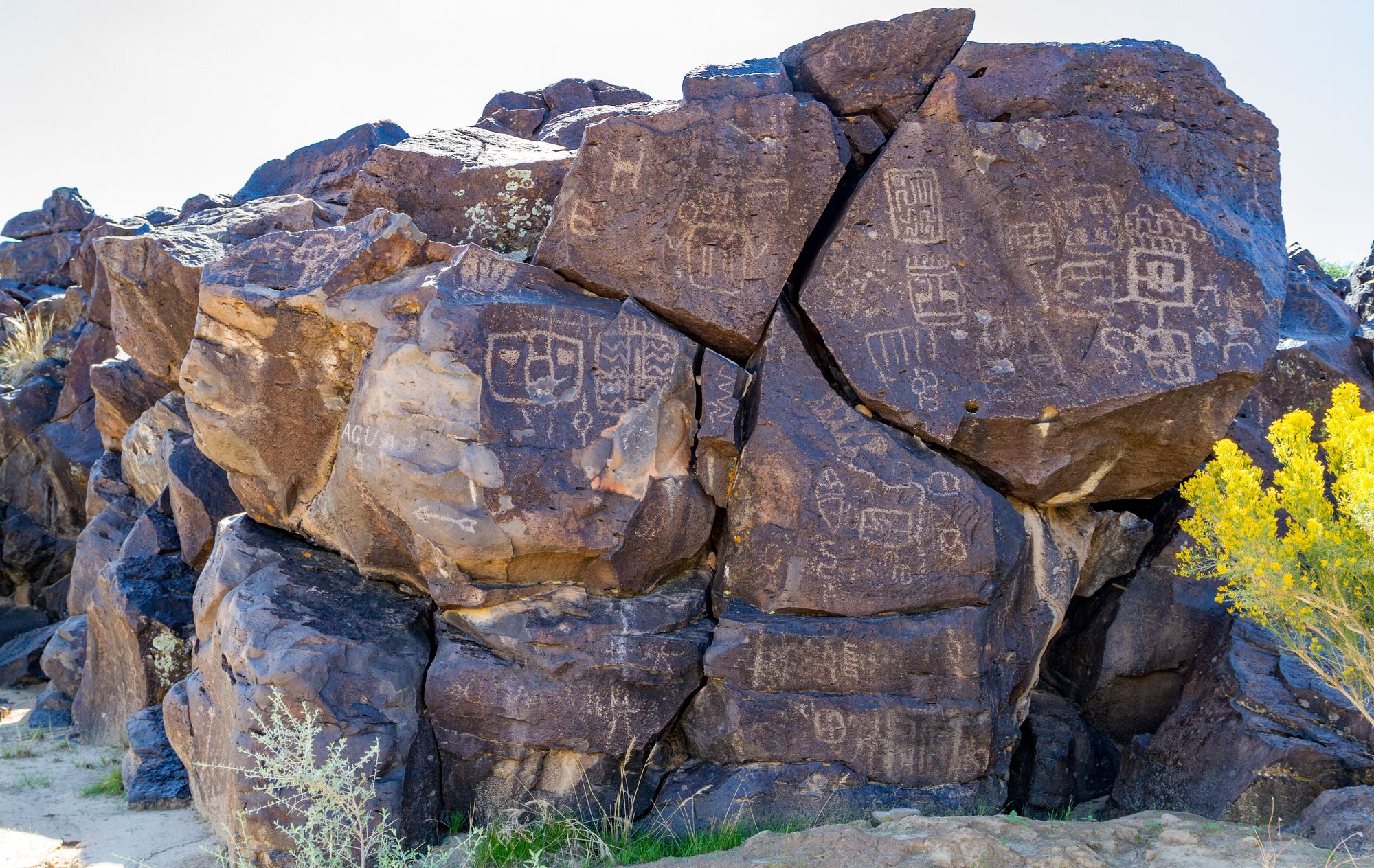 The northern cliff face is a few hundred feet away and holds another interesting set of petroglyphs.
Please treat this site with reverence and leave no trace. My photos below are from visits in 2011 and 2023.
---
No directions to this site.