Out in the Utah desert, we found an amazing set of Barrier Canyon Style pictographs. The panel consists of an animal spirit figure surrounded by bighorn sheep and two amorphic figures on the right.
In the center of the panel, the animal spirit figure is a composite of a bighorn sheep's head with a snake's tongue, a human body, a bird's feet, and a dog's tail. This is certainly a powerful figure.
Rising to the animal spirit figure are two rows of tiny bighorn sheep. Once in the arms of the animal spirit, they appear to be set free. The sheep are only two inches tall. Their features are so delicate. The artistry is impressive.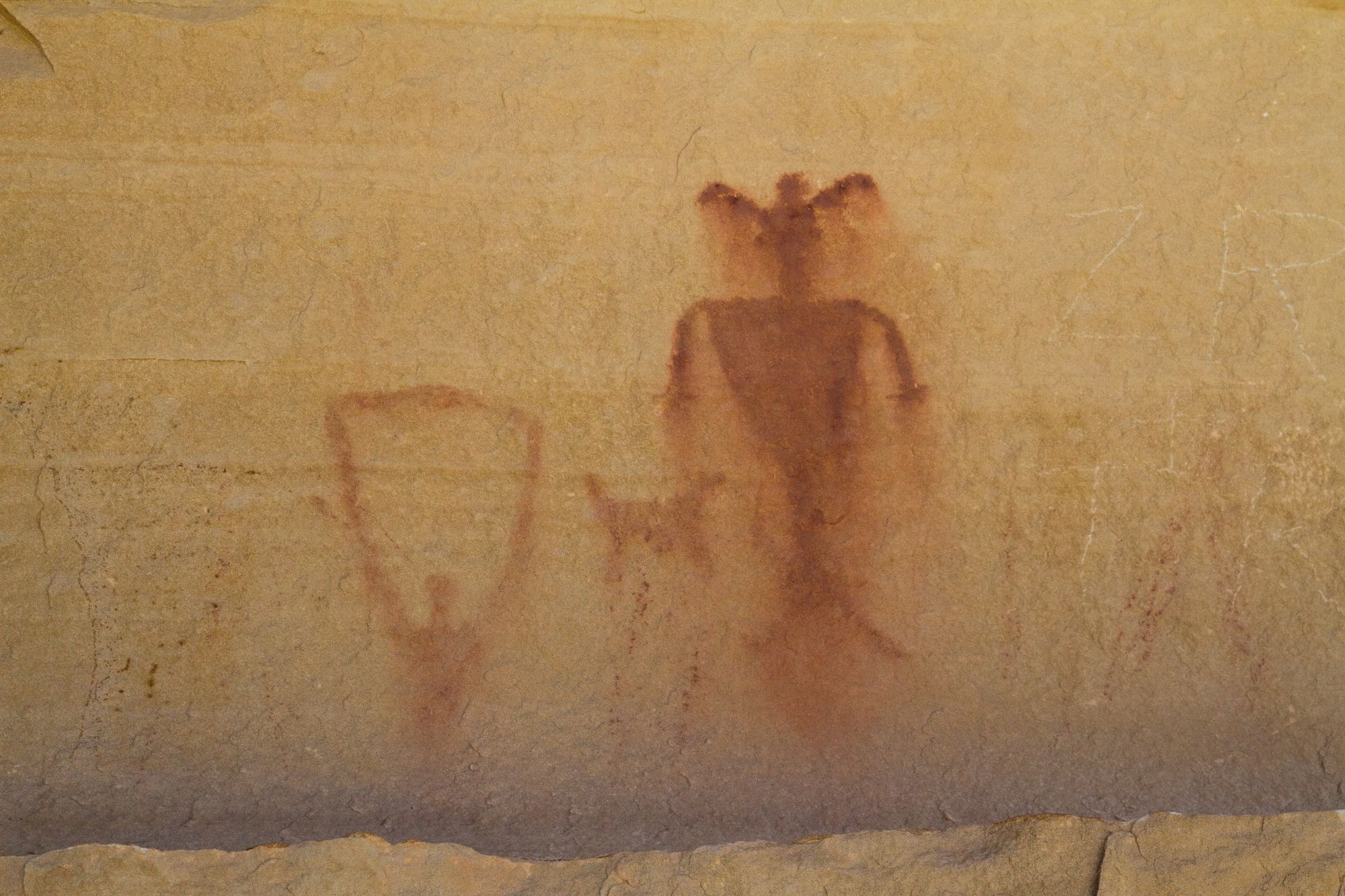 The bighorn sheep originate from the two amorphic figures on the right who only have antennae or feathers on their heads. One of them seems to be carrying a spear.
Unfortunately, the ravages of time are taking their toll on this wonderful panel. The sandstone is slowly flaking off and soon they will be gone forever. Enjoy my photos.