The Big Bell mine was discovered in 1904 by Johnnie Cyty, a prospector with the nickname "Johnnie-behind-the-Gun." He earned this name because he was known to draw his machine pistol on more than one heated occasion. Johnnie optioned out the mine for a small fortune, but the operators only worked it on a minor basis. Unfortunately, the mine (and district) were overshadowed by strikes in the nearby Bullfrog district, and the rush there was on. By 1907, both the mine and Johnnie had fallen on hard times and were out of money. A year later, late one night in Rhyolite, Johnnie gambled away all of his stock in a twelve-hour roulette game to C. E. Jones. Seemingly, Johnnie accepted his loss and moved on. (He was involved in a gunfight later that year over another mine where he killed a man but was acquitted.)
Even with new owners, the Bank Panic of 1907 made it very difficult to find any investors for the property. The mine lay idle until the 1930s, when another company purchased the mine and built most of the camp and mill. The operation lasted only a few years, and the mine lay idle again.
Getting to this old mine site is half the fun. There are two trails, but I recommend the steep trail down from the top of the cliff. Take plenty of water in the summertime. There are no trees, and it is hot even at this elevation. Check conditions with the visitor center before you attempt this hike.
As always, leave everything you find and only take pictures. This is a fantastic place. Leave everything as it is for others to discover. My photos are from 2005 and previous trips.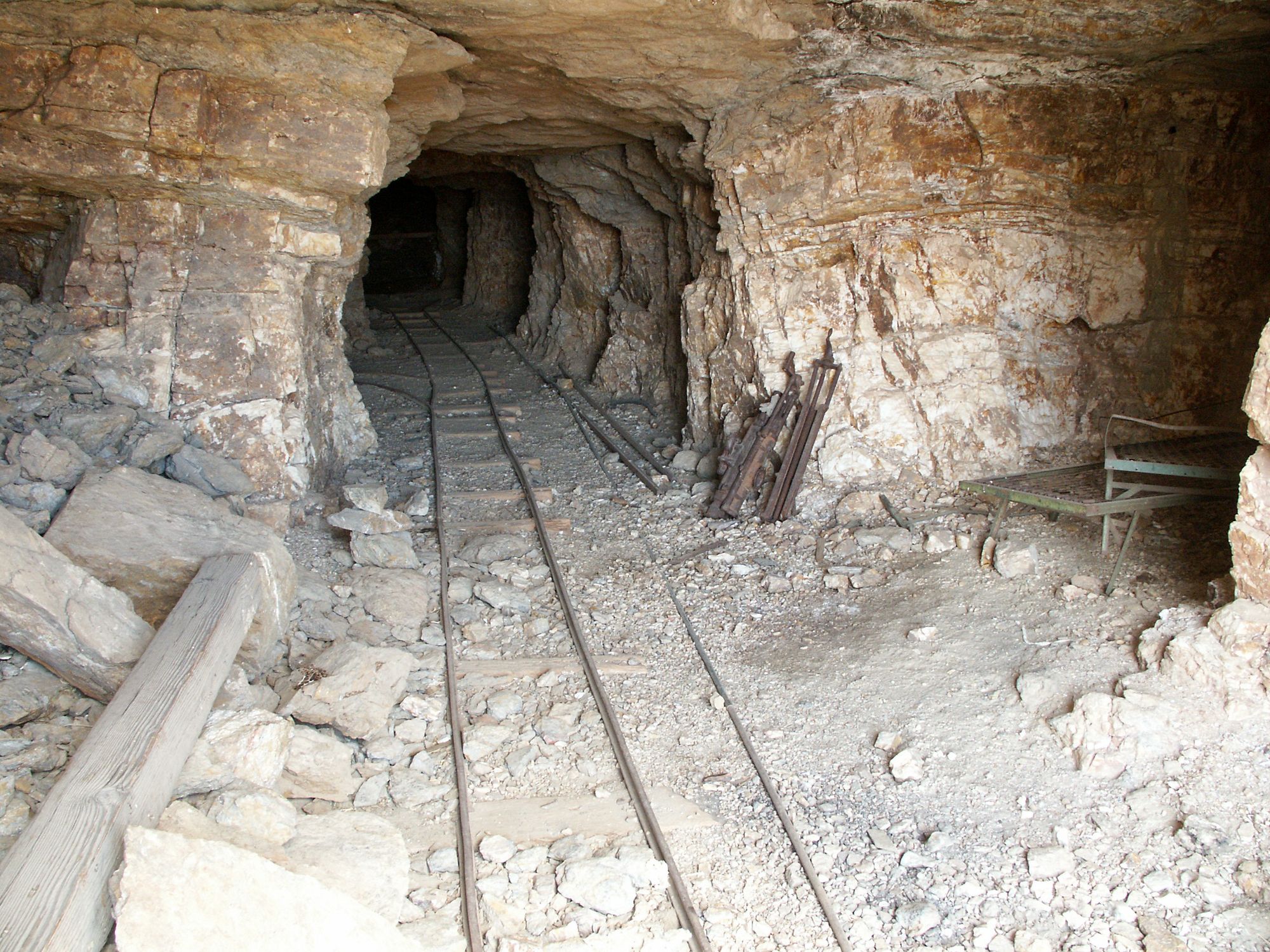 ---
GPS