Also known as the Salt Basin Cabin, Bob and Ward's cabin is a little wooden cabin that is all that remains of a 1920s mining camp in this isolated valley.
These days the cabin is available as a first-come, first-served camping spot and receives many visitors each month. The place is furnished and has two bunk beds (that sleep four), a table, a wood-burning stove, and a kitchen area that is usually stocked with extra supplies. There is a water tank on the roof that supplies water to an outdoor shower, but I haven't tested it to see if it works.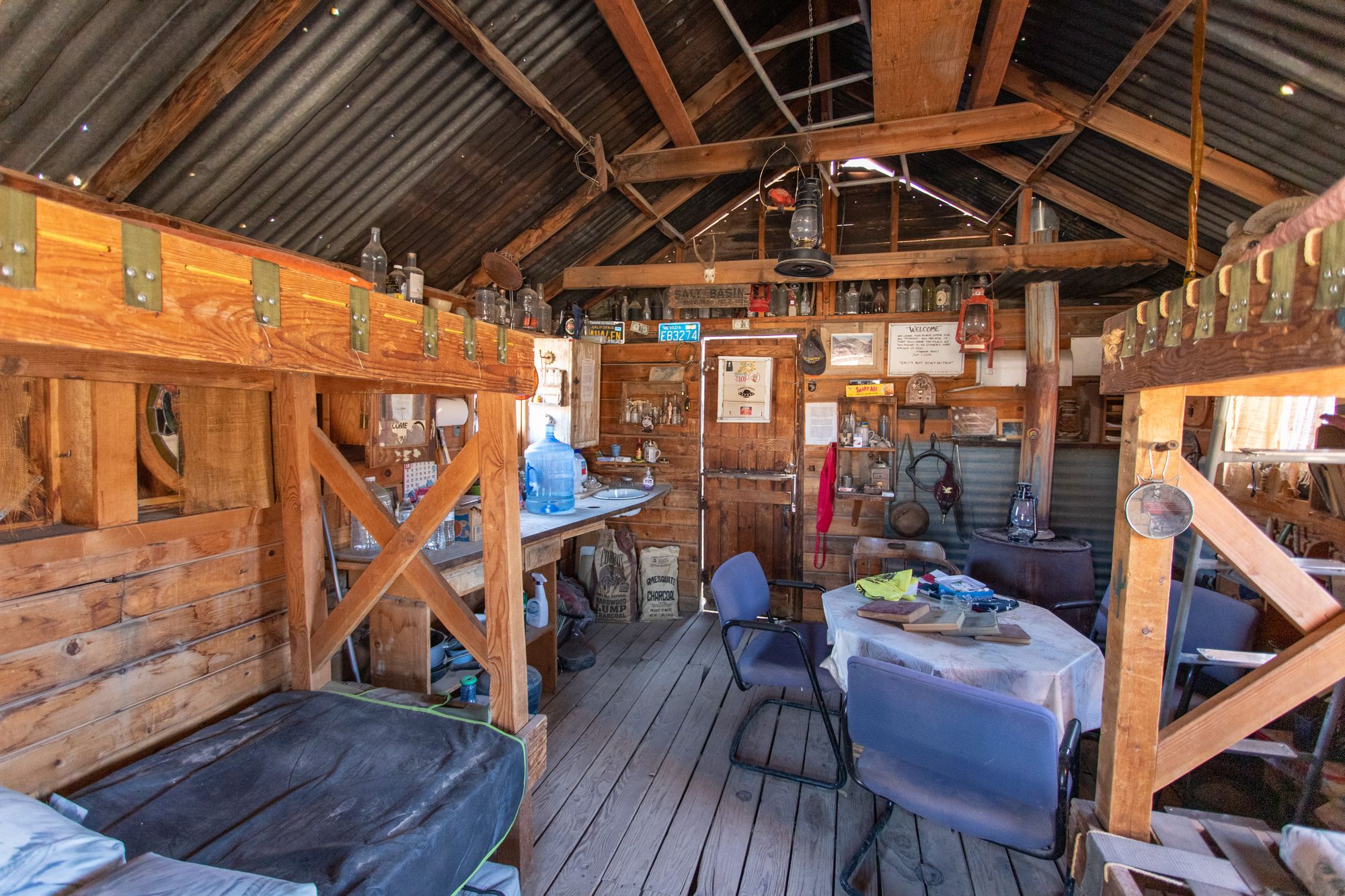 Be aware that there are mice here and they will visit you at night. And besides stealing your food, they carry the risk of Hantavirus.
We've come here many times over the years and even though the cabin gets heavy visitation, it is well cared for and in good condition. Please follow Backcountry Cabin Etiquette and keep it in great shape.
Directions