For more than two decades now, some friends of mine have been maintaining the (also known as the Buckhorn) Boxcar Cabin out near Death Valley. Before its life in the "Adopt-a-Cabin" program, this simple two-room cabin was once a train boxcar used by miners. Mining prospects were first worked here in the 1930s. In 1958, a prospector named William Carpenter filed the Buckhorn claims. The cabin probably dates from that time. How it got out here though remains a mystery.
The Bureau of Land Management's "Adopt-a-Cabin" program is now defunct but most of the volunteers continue to do their work, regardless. The program was a combined effort by the BLM and volunteer citizens to protect and maintain these historic cabins. This cabin, like many others, is available on a first-come, first-served basis. You are only asked to keep the place clean and leave it better than you found it. Please do not spend more than a few days here. See Backcountry Cabin Etiquette for more details on staying in these cabins.
Thoughtless vandals occasionally damage these places. It takes hard work and materials to maintain these cabins; no one is paid to do it. Please be careful and respect them or they will be gone forever.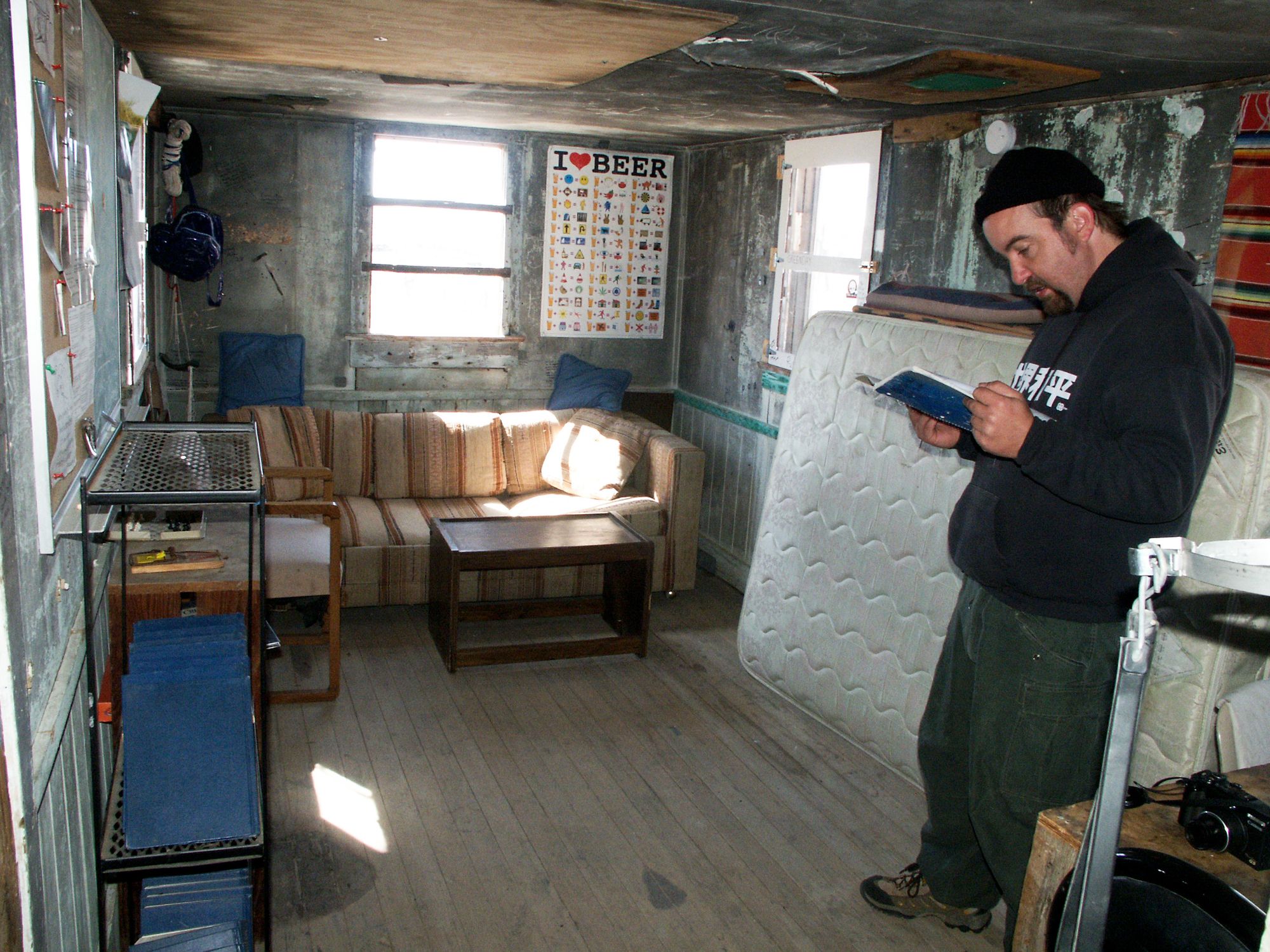 For more photos and information, visit the Friends of the Boxcar Cabin.