The Buffalo Boy was a small gold and silver mine which started production around 1930. The mine is caved but the interesting thing about the site is the long and steep tramway heading up to it. The tram line is over 8,500 ft in length and rises 2,500 ft up cliffs to reach the mine at 12,550 ft in elevation.
Of course, the road reaching this mine is steep and treacherous. It climbs up the high mountainside with many tight switchbacks. On the day we visited the mine it was raining (as it often is in the San Juans) and the road was slippery in places. That made some of the three-point turns I had to do in my truck tough and at one switchback my truck slid a few feet towards the cliff edge and valley a thousand feet below. Needless to say, it was an exciting trip.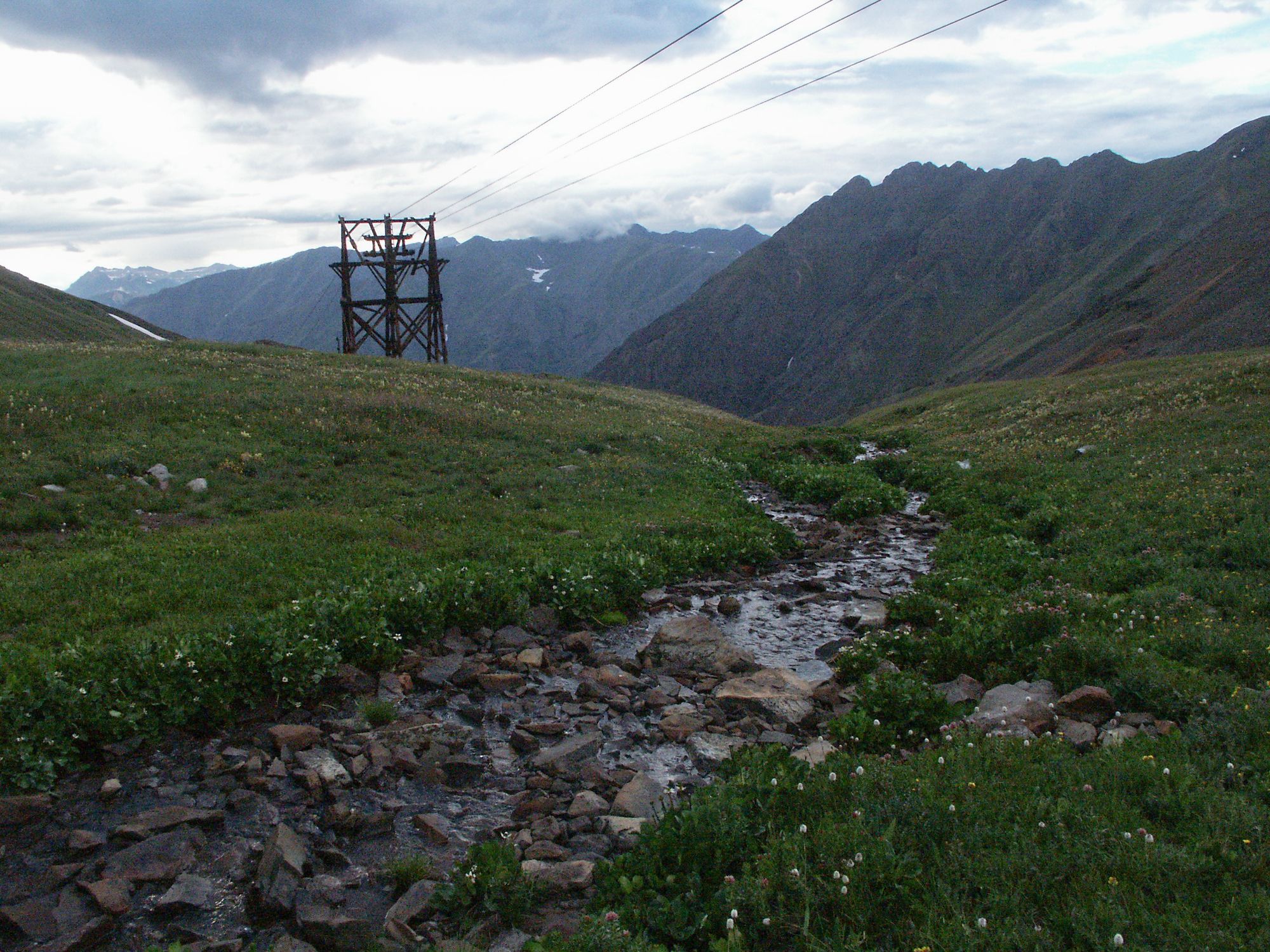 These photos are a bit grainy and from 2005.