Friends, Larry and Janene from Moby Goes, took us on a little trip over to what I'm calling "Camel Track" Canyon out in Death Valley country. The actual small canyon is unnamed on the map.
A cross-country hike led us into a small canyon filled with sedimentary rocks. On a small shelf, we found a set of fossil camel tracks from the Miocene epoch! The tracks are more than five million years old. It was truly an amazing find. Thanks, guys, for showing me this little spot.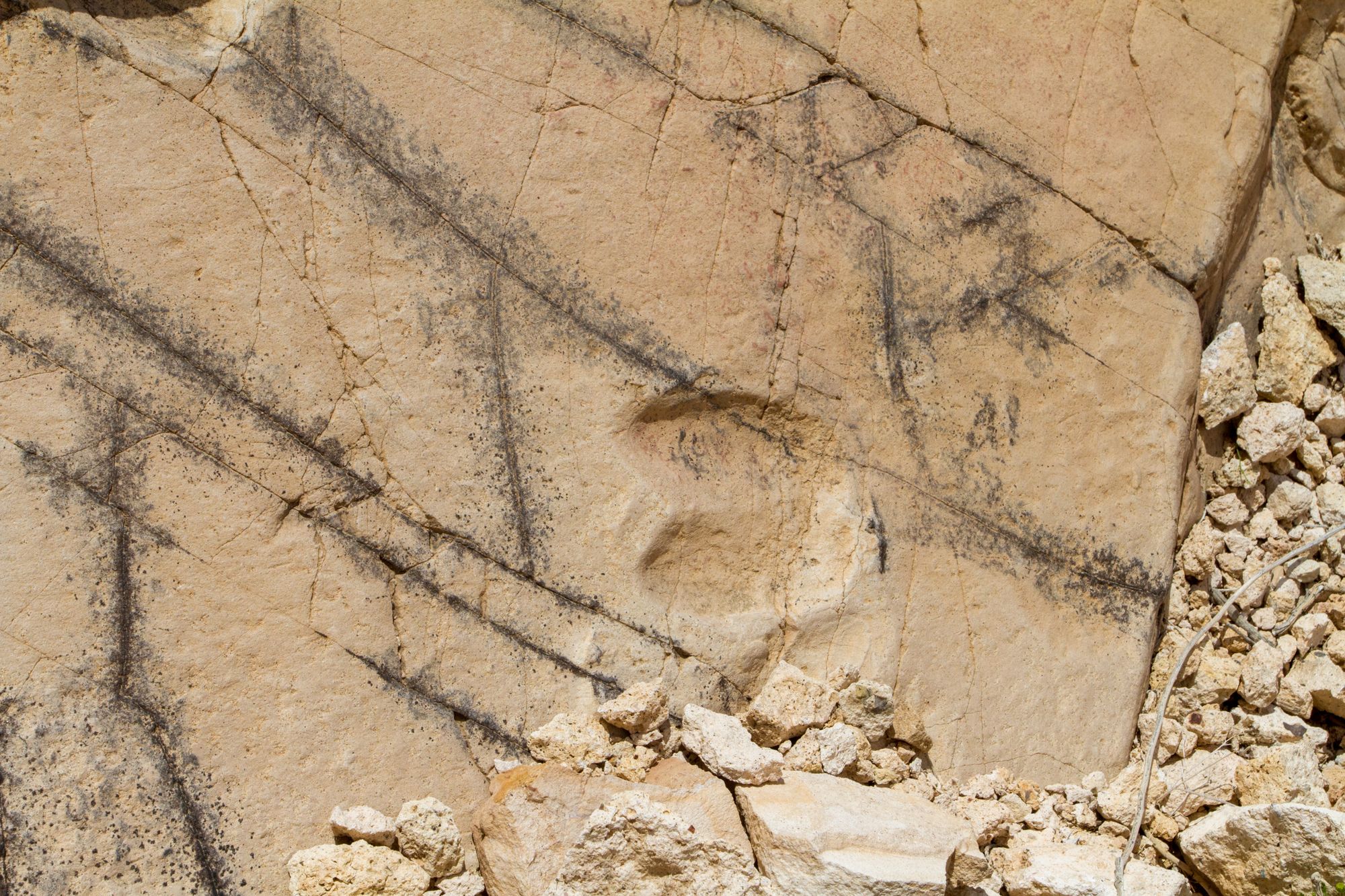 No directions to this sensitive site. Please enjoy my photos.