Overlooking the rocky wash of the Carrizo Gorge, down in Anza Borrego State Park, sits a small rock shelter with a unique set of fascinating pictographs hidden inside.
The mostly black drawings are of anthropomorphs (human-like figures), suns, stars, nets, and other abstract designs. Some of the pictographs are amazing fresh after all these years. (They are relatively protected from the weather). The pictographs are classified as the La Rumorosa style, which is more common south of here into Baja California, and they are associated here with the Kumeyaay people. It is thought these designs were put here sometime in the last 1,500 to 2,000 years.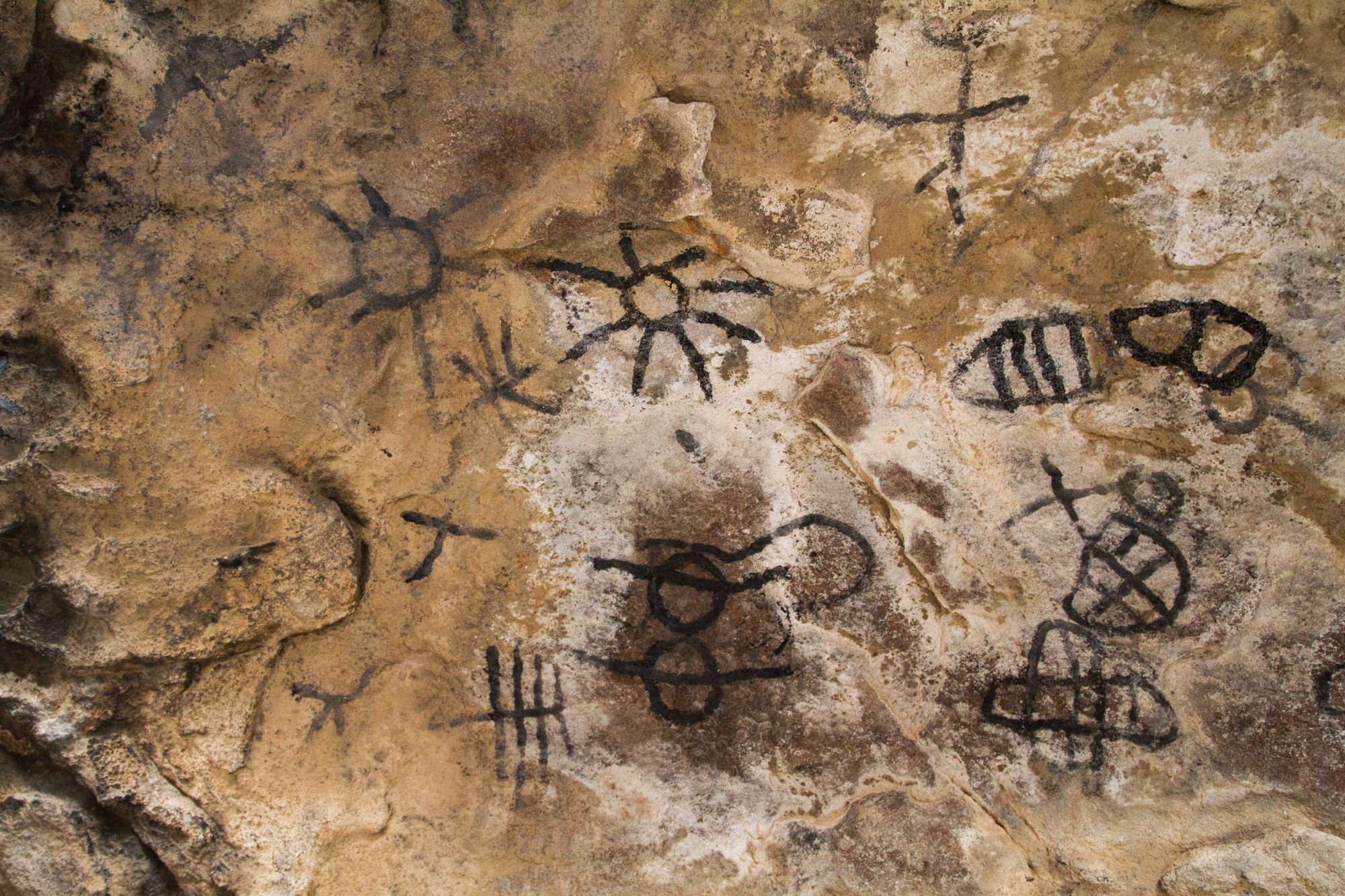 Access to the site starts off on a very sandy road, which soon turns very rocky. I wondered for a bit if my truck was going to get close enough to the trailhead without some body damage. Eventually, we made it to the trailhead and started our hike into the desert.
I didn't see any signs of long-term occupation along the way or near the rock shelter. Only a couple of bedrock mortars and a few pottery sherds are left to show that anyone was here for a period of time. It is possible there was a habitation site down in the wash, below the rock shelter, but further evidence would be needed to confirm that. I tend to think this was more of a ceremonial site. The sun and stars are sky motifs. The nets could be constellations. Which makes me wonder if the strangely shaped humans are ancestral spirits or supernatural beings looking down on those honoring them below.