Back in 2013, I was invited by Dick Cary to visit his historic Cary Ranch and examine some of the pictographs there. The Mountain Cahuilla Indians first inhabited the ranch area. The site is near a natural pass and an old Indian trail that connects inland Southern California shrublands to Anza Borrego country of the Sonoran Desert.
This pass (called San Carlos Pass) was used in 1774 and 1775 by the Juan Bautista de Anza expeditions to Alta California (as it was known then). They camped at least once on what is today the ranch site. If you look carefully in one of the rock shelters above the ranch, you can find pictographs. One of them is a pictograph of a rider on horseback. This could represent the de Anza expedition passing through. Seeing a horse, not to mention a white man on horseback, would have been completely unknown and quite a sight to the Cahuilla at the time.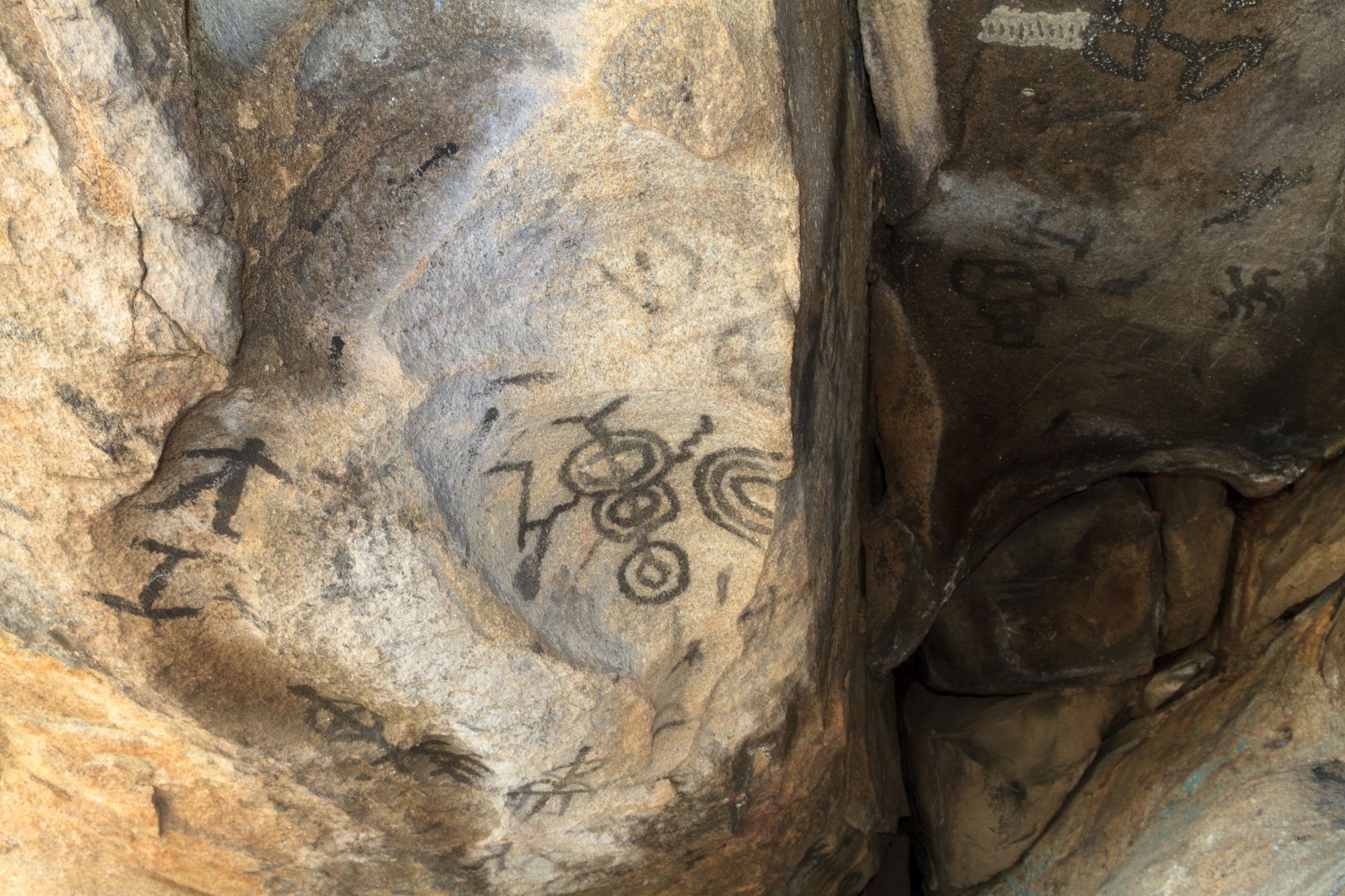 Mr. Cary is an extremely generous host. He has a fantastic set of artifacts collected from the ranch and nearby.
I thank him for letting us visit and giving us a great tour. Private tours are possible. Contact me if you are interested.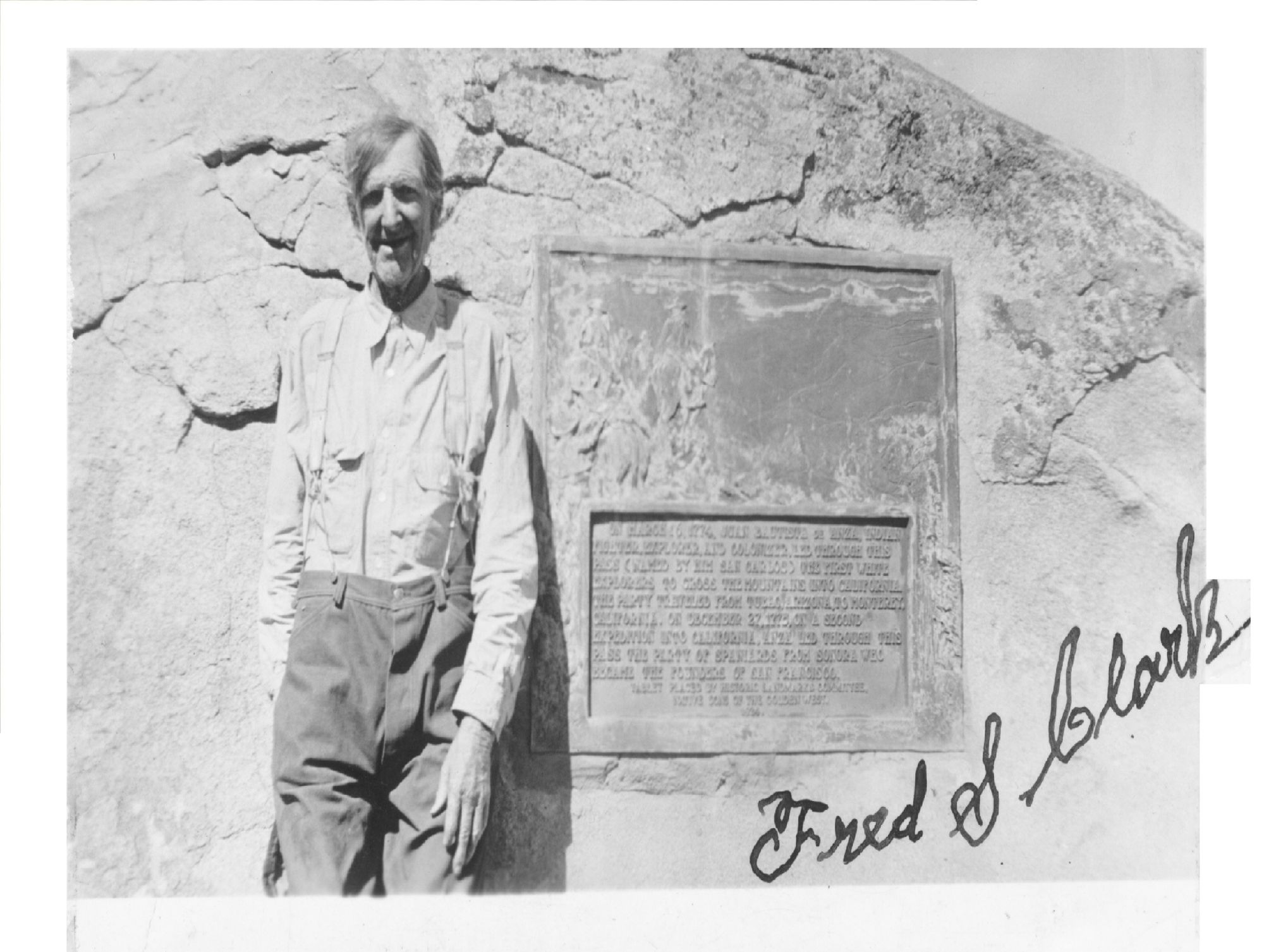 Cary Ranch is private property and a private residence. Someone is always on-site. The artifacts in my photos are not stored onsite. Please respect and don't trespass.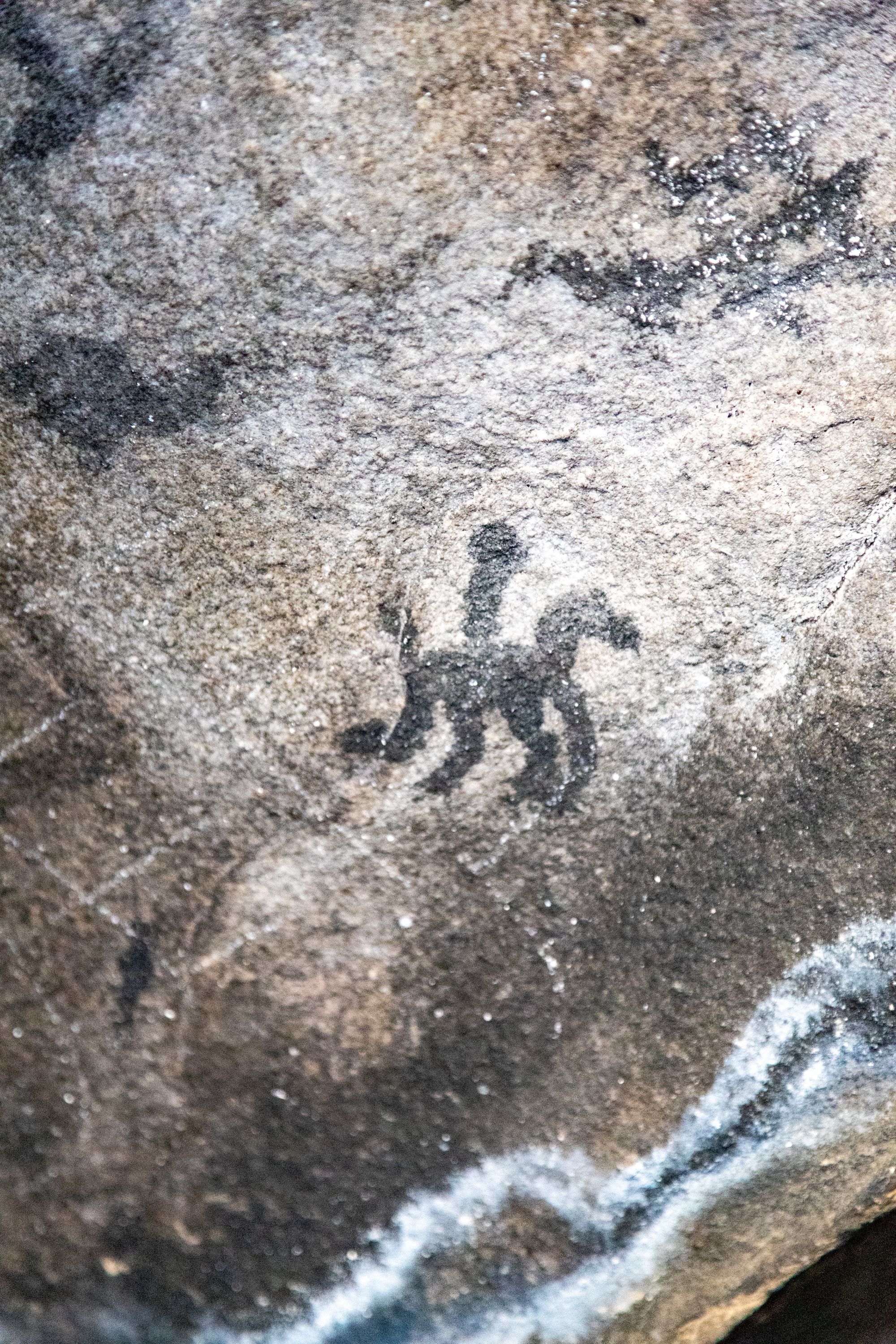 In 2023, we revisited the Ranch and were given another incredible tour by Mr. Cary. I've added my photos below.