The Champion Spark Plug mine is quite a place. The deposit was initially found in 1916 by a dentist, Dr. Joseph Jeffery, who was looking for better minerals to build dentures from but the minerals found fame as insulators for spark plugs. The Champion Spark Plug Company successfully worked the mine from 1919 to 1945.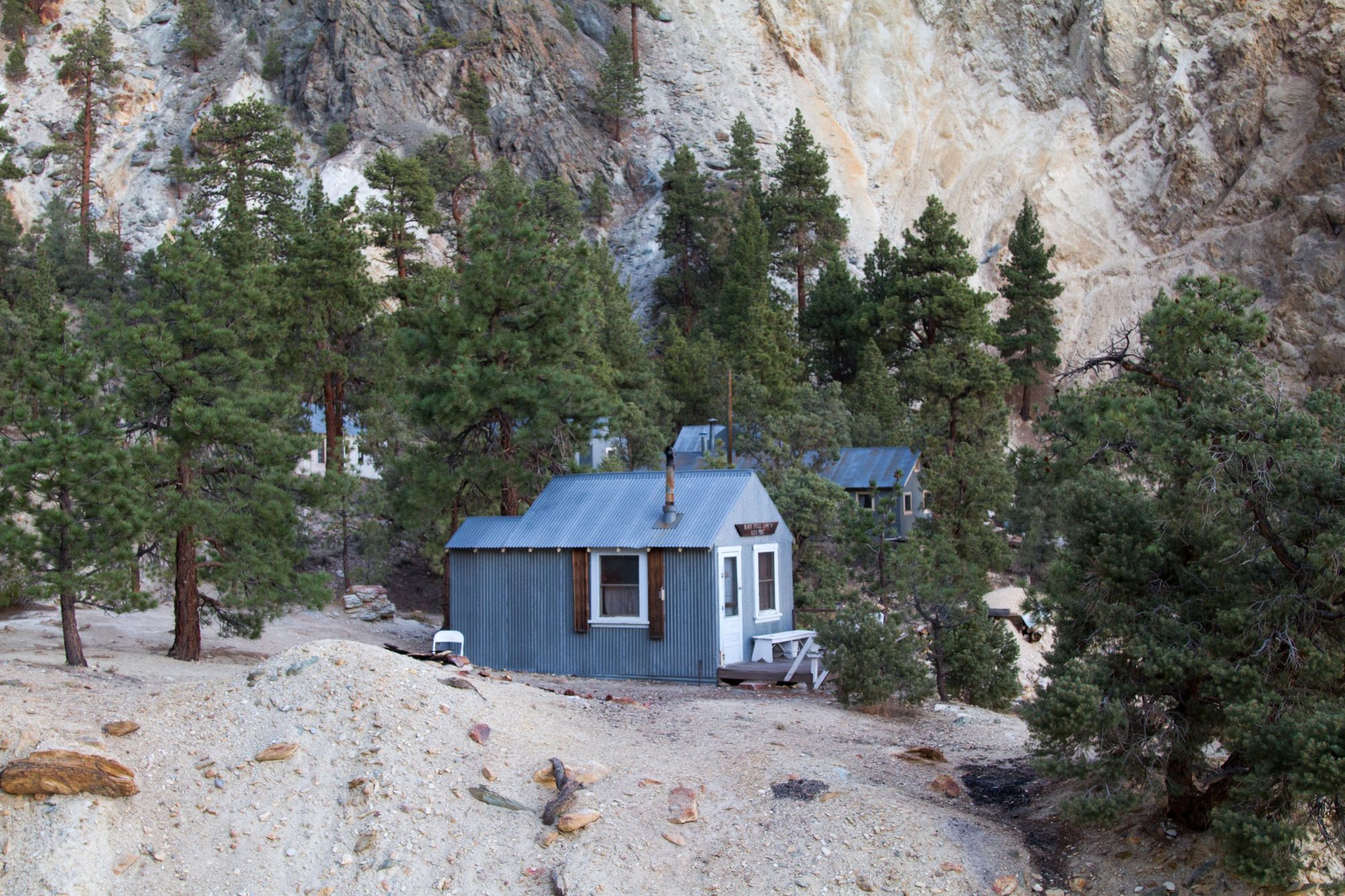 Unfortunately for the miners, the deposit is up on a cliff (around 9,000 ft) high up on the mountainside. The terrain was too steep for a road, so all the ore was hauled out by mule. This also means everything hauled in was by mules as well. There is a camp up at the mine (appropriately called the Upper Camp) but the main camp is the Black Eagle, a few thousand feet below the mine. Even from the lower Black Eagle Camp, it is a long way down to the canyon bottom where the road ends at around 5,900 ft in elevation. From there the ore was loaded onto a truck and then hauled to the railroad siding where it was shipped to Detroit for processing at Champion's factory.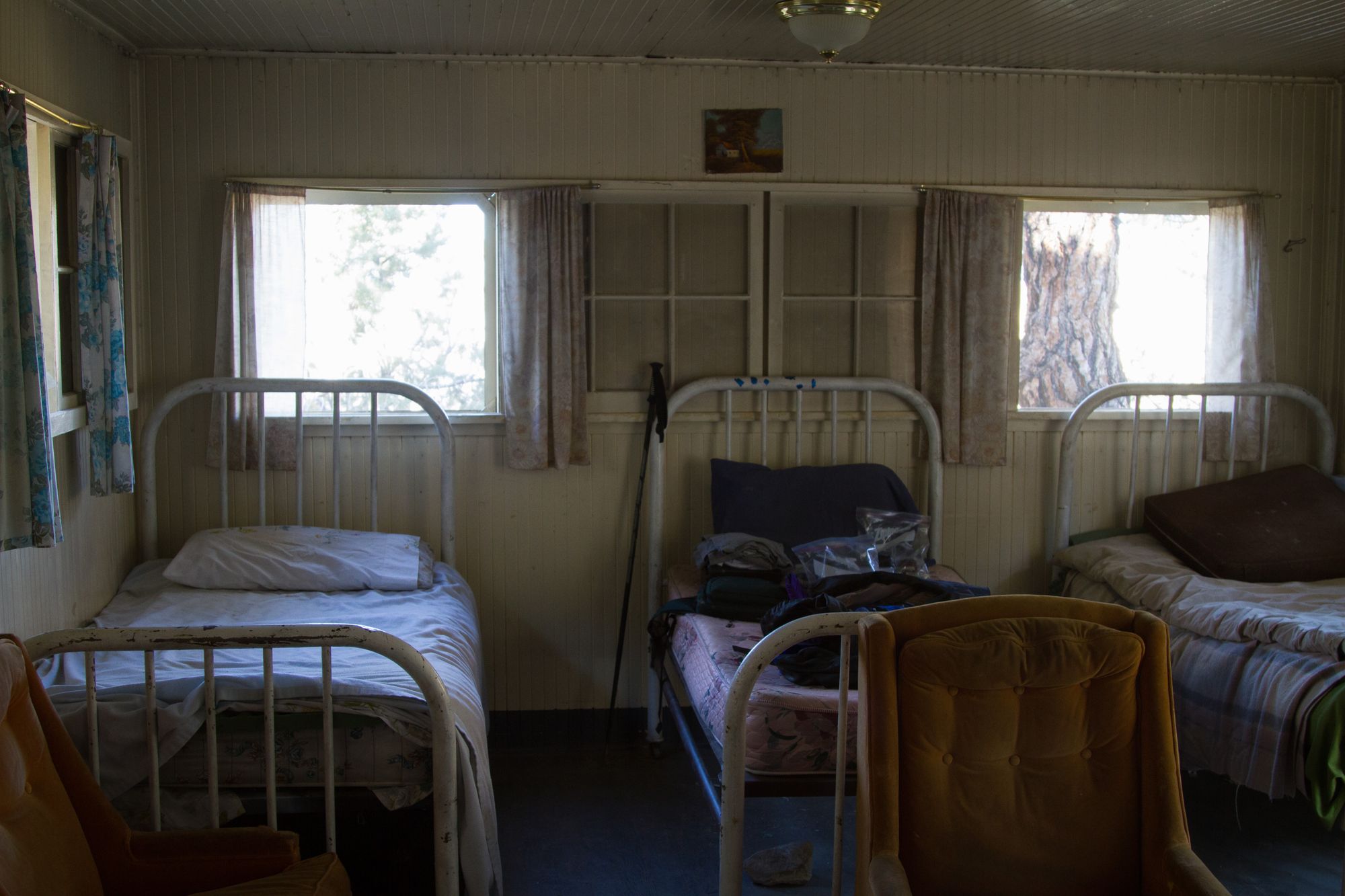 The camp has half a dozen furnished cabins, a cookhouse, three outhouses, a workshop and even a museum! It has running water piped to the cookhouse and wash house but sometimes the water line is in disrepair.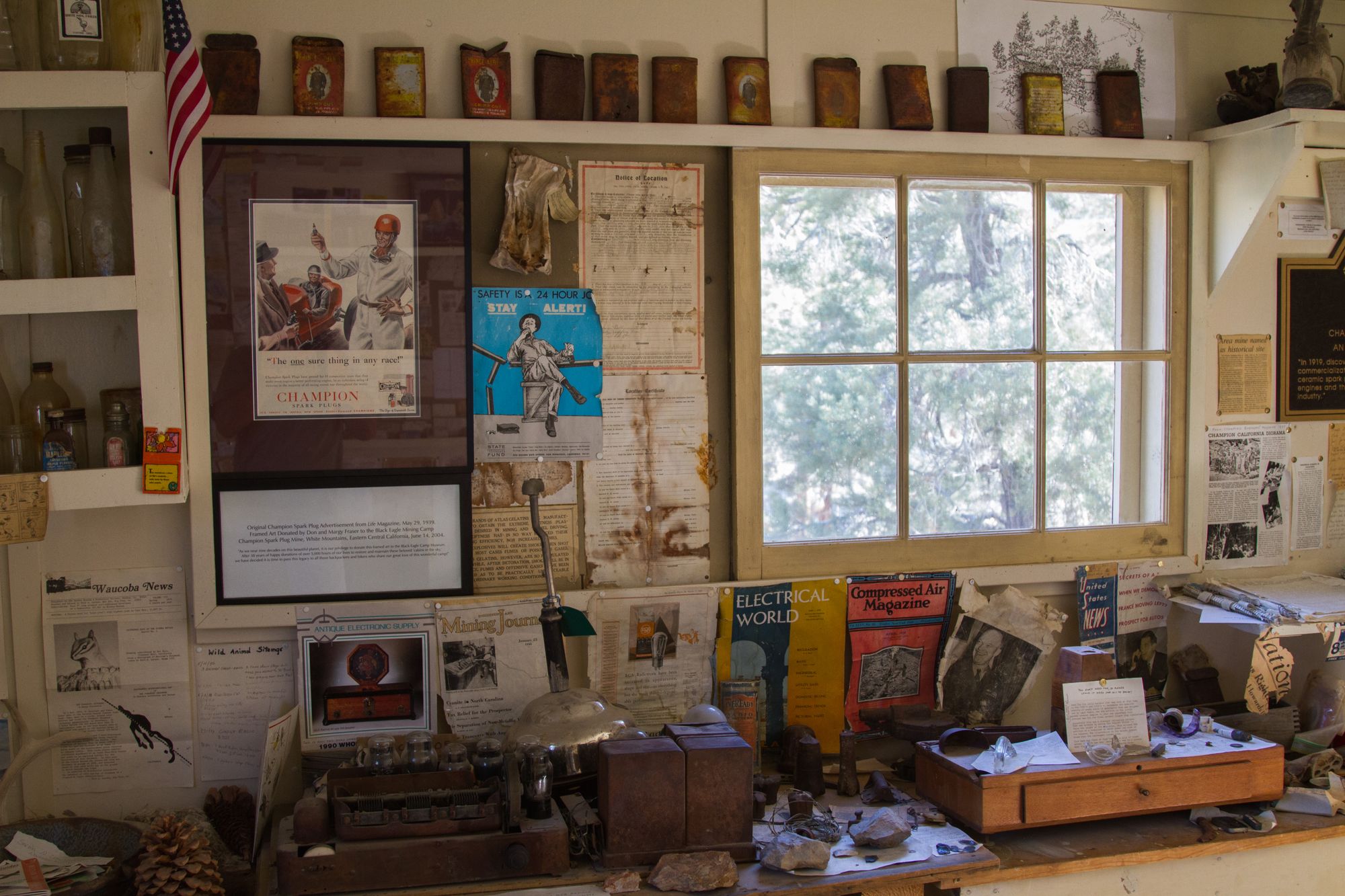 Volunteers maintain these cabins. The cabins are on a first come, first served basis and are free to use. If you come up here, follow Backcountry Cabin Etiquette and care for this incredible place.