The Confidence Wash area of southern Death Valley has always interested me. I'm not sure why. There isn't much out there. It is a wildly desolate and forsaken stretch of desert and can only be visited in the coldest of winter months as the rest of the time it is blazing hot. The area only sees a few visitors each year. It's splendid isolation.
There are a few mines out there, of course. Information on them is hard to come by. Prospectors were working this area from the late 1890s to the 1930s. This is one of the oldest districts in Death Valley. The Confidence Mine was discovered in the early 1890s (I didn't visit it on this trip though).
The first one on this loop is the Confidence-Mendocino Mine. It was worked for gold and was idle by 1934. It once sent gold ore to smelters in Salt Lake. One report states that $200,000 came out of this mine. I'm not sure how true that is. The underground stopes show that there certainly was some good ore here. There is some mining debris: lumber and a crude forge. Three concrete water tanks have fallen into the wash.
Below it on the trail and in the wash is a stacked rock ruin. I guess a miner built this next to the shady dry fall.
I couldn't find the name of the second group of mines along the trail and up on a hill. They look to be from the early days (judging by the hobnail-style boots found in an adit) and have a lot of what looks like iron ore in the prospects.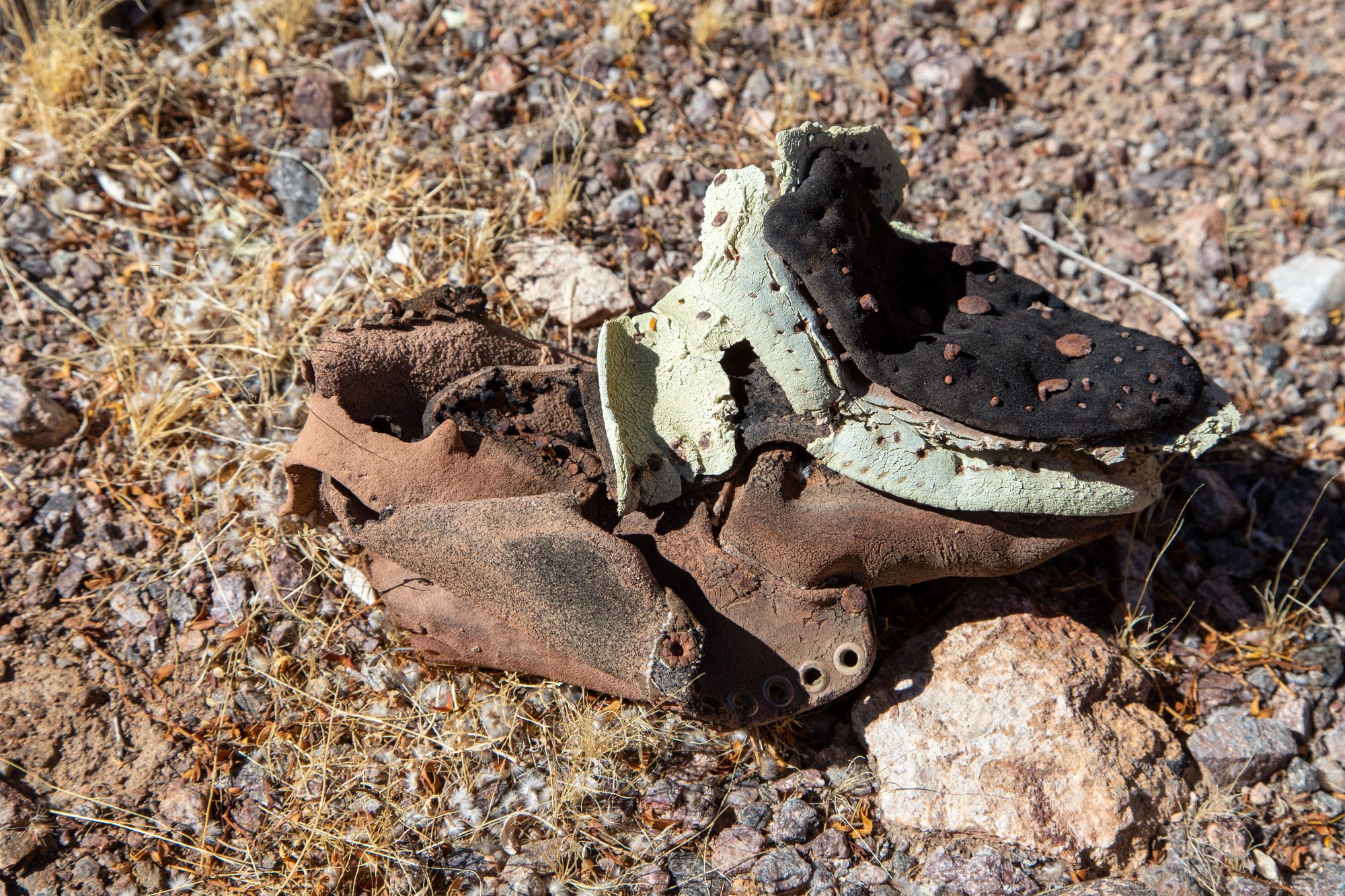 Just beyond them is the more modern "Who Cares" Mine. I couldn't find any information on this mine either aside from the claim post at the mine site. It was small and modern though. It is way out there. Someone did some work on it.
The last mine in this set is the Champion Group. It looks the most historical of them. A report shows it being worked in 1926. A wooden ore bin still stands but the headframe has fallen over. It once had a hoist to bring ore up an inclined shaft, but the hoist is long gone now. The remains of a small blacksmith forge remain in one of the open cuts. A storage adit with a few items is directly across from it.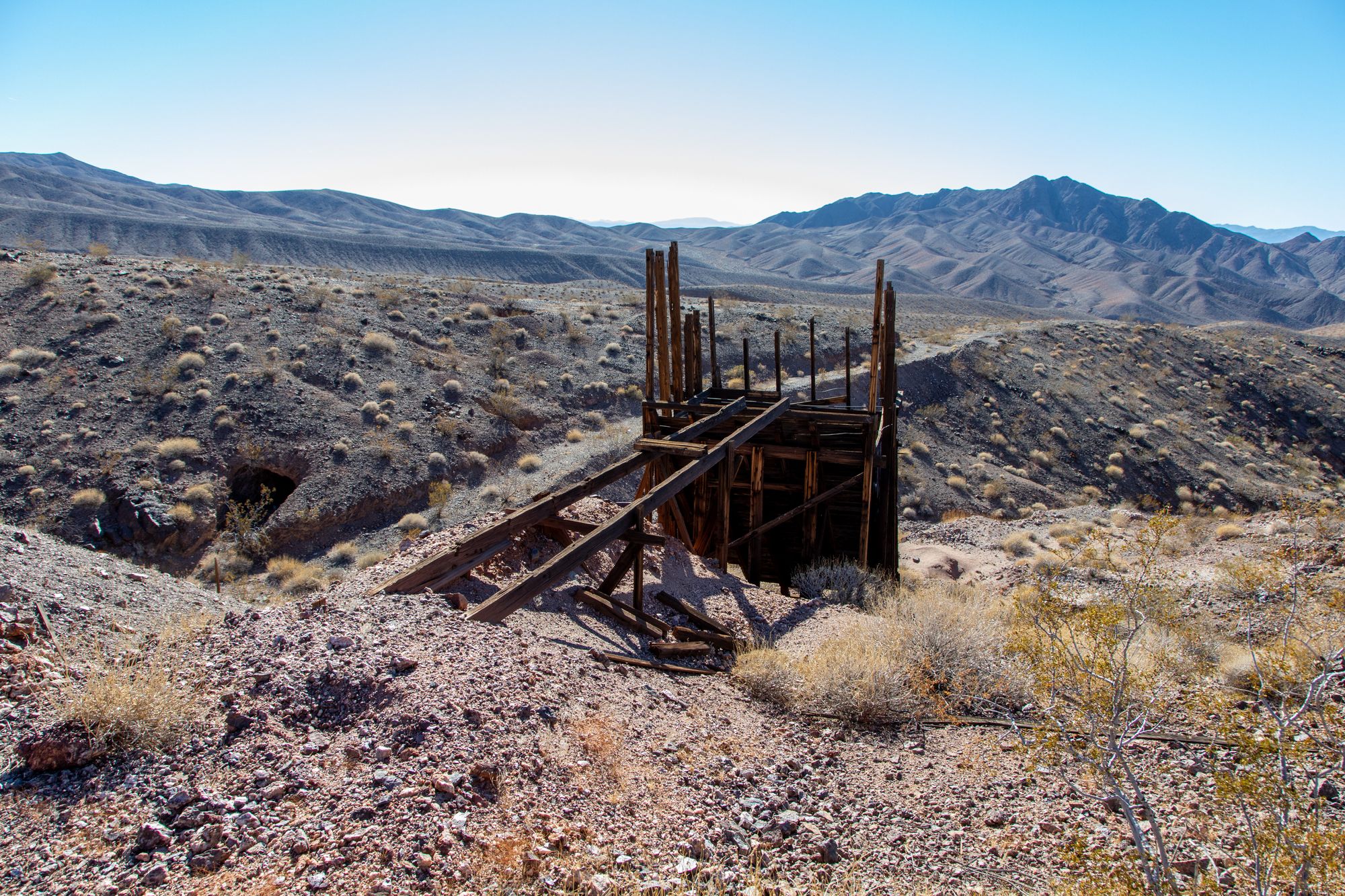 Directions