These are the remains of a small pueblo village site inside Hovenweep National Monument and surrounded by the Canyons of the Ancients National Monument.
The pueblo was probably built in the 1200s by Ancestral Puebloans (Anazasi). This tower is along the side of a canyon and completely below the rim. We couldn't see it until we were close. It is an interesting and special place.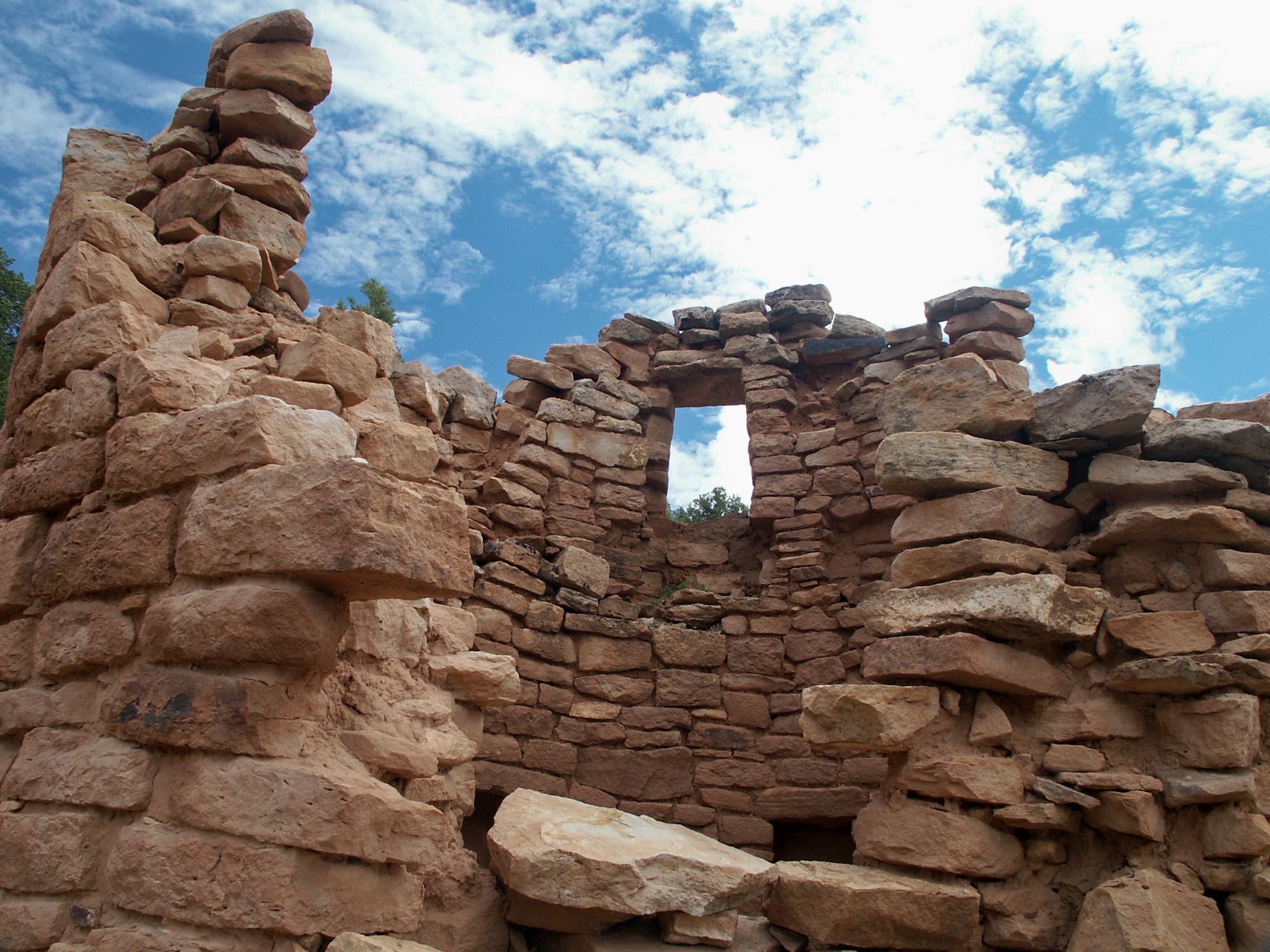 My photos are from 2005.
---
GPS