The Hoodoo Cabin is a little historic cabin located in the heart of Arizona's Kofa National Wildlife Refuge. I believe it was built in 1940 by the Civilian Conservation Corps (CCC) and right about the same time that Kofa was established. Apparently, the cabin was built from a kit. If you look carefully, you will spot a few Works Progress Administration (WPA) assembly tags on the walls.
The place served as a line cabin for cowboys working for the Crowder-Weisser Cattle Company cattle ranch. This makes me wonder if the CCC built the cabin, and the cowboys moved right on in.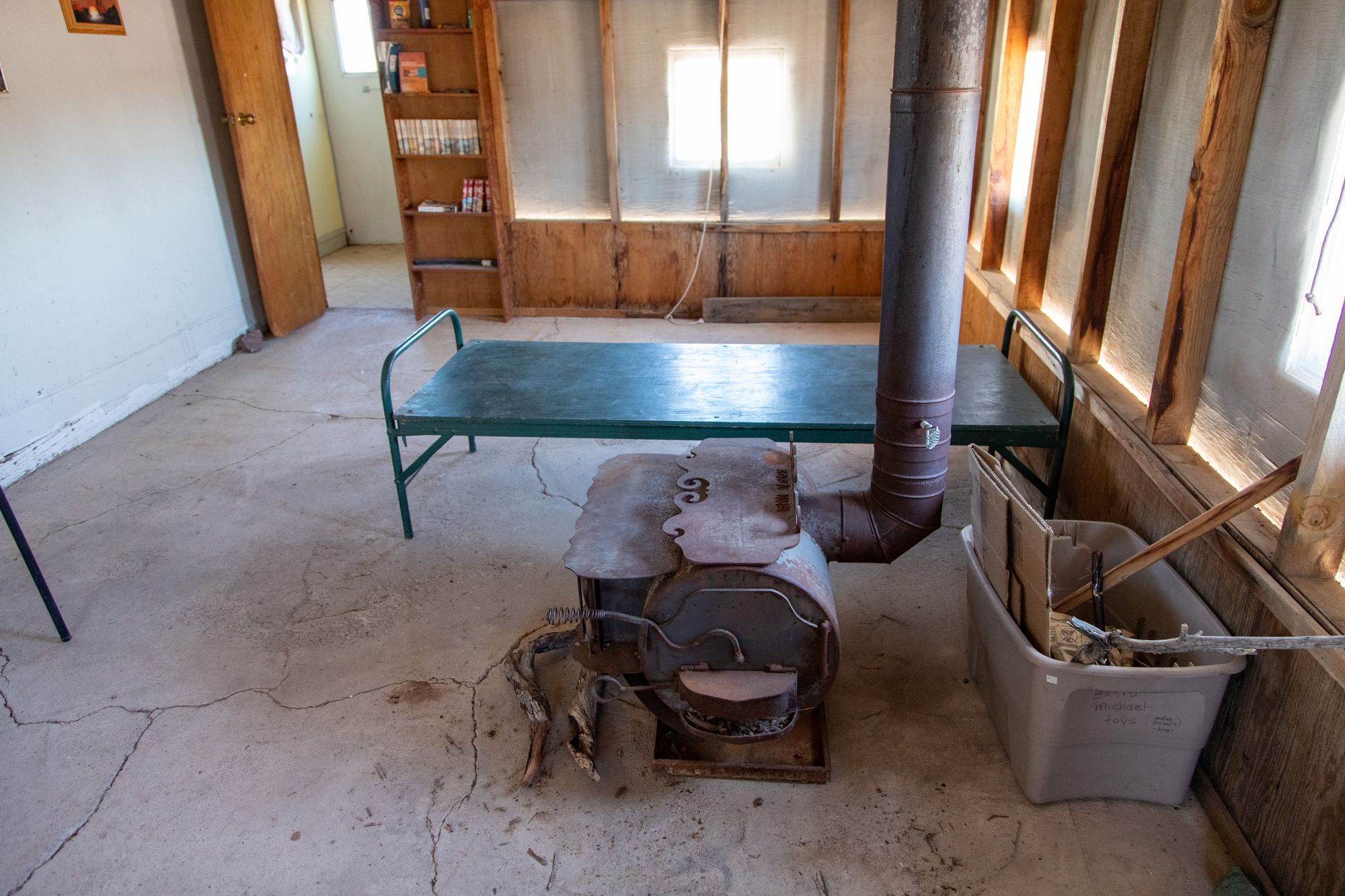 These days, the cabin is a neat place to camp. It is spartanly furnished; only a couple of beds, a table, and a stove remain. The main room is really a screened porch that must have been added sometime later. And even though there is a bathroom and a sink, there is no water. I suspect the lines are blocked or broken somewhere.
The Fish and Wildlife Service (FWS) restored the cabin in 2007. It looks like they repaired the roof and windows and painted the exterior.
The cabin is first come, first served, and free to stay at. Follow Backcountry Cabin Etiquette while there.
Also, bee careful while at the cabin. When we visited in April of 2023, there was a hive of aggressive bees outside and under the bathroom at the back of the cabin. We didn't see any inside of the cabin, and they didn't bother us while there, but they could easily be riled up.
---
Directions