We've been going to Jake's Cabin for more than twenty years now. It is a great place to camp out in the middle of nowhere. The cabin is part of an old prospecting camp. A tin can dump is scattered nearby and a small shaft is hidden down the wash. The mining here never amounted to much but a man named Jake started fixing the place up.  Over the years it became a nice place to stay. The small single-room cabin is available to everyone on a first-come, first-served basis. Please follow Backcountry Cabin Etiquette while there.
A few years ago, I heard that Jake had passed away in an automobile accident while headed home from working on the cabin he loved so much. Thank you for rebuilding and taking care of this old desert cabin, Jake. Countless people have enjoyed the place over the years; their lives enriched by what you built. R.I.P. Jake.
If you visit, please respect this place. Leave it better than you found it.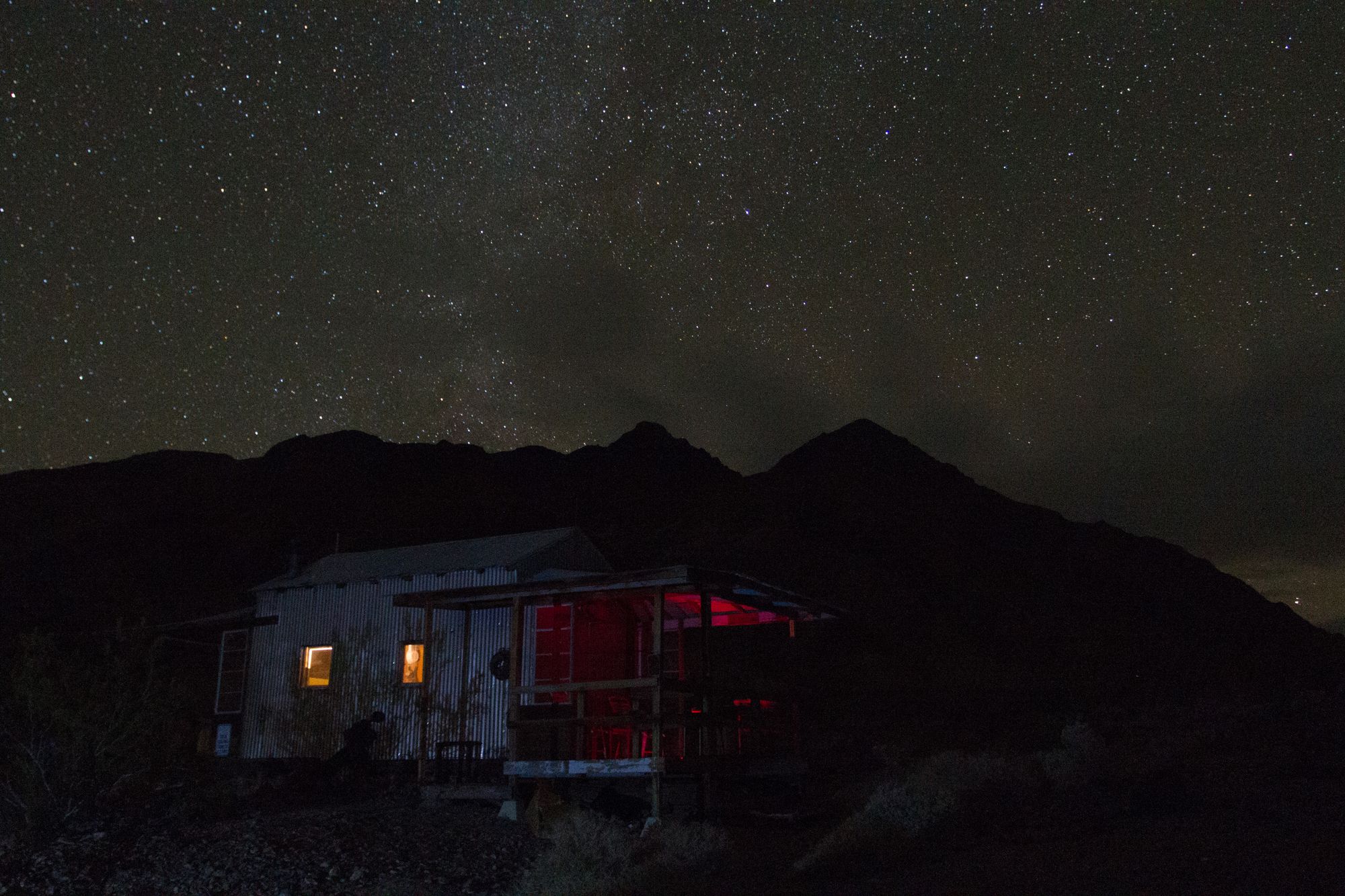 My photos below are from 2004 to 2022.