Out near Baker, is the Riggs Cabin at the old Riggs Mine. We first went out there on a chilly January day in 2004. I've been back many times over the years. It makes a nice place to camp.
The oldest mine in the Silurian Hills, the Riggs Mine was a high-grade silver ore body discovered by Frank Riggs in 1875. The ore was so valuable that he sent shipments directly to the Selby Smelter in San Fransisco via express. Some shipments were reported to be almost pure silver. Under his management, the mine was reported to have produced $100,000 worth of silver; a hefty sum in those days. (Production numbers might also be from the Alta Group of mines, which Riggs also worked.)
Frank worked the mine with his wife Sarah until her death in 1914, after which he leased the mine to the Riggs Mining Company. They shipped ore via the Tonopah and Tidewater Railroad. By 1920, the mine had produced another $100,000 in silver. Frank passed away in 1917.
The cabin is not original but possibly built on the site of an older cabin. It doesn't have much inside: a simple wood-burning stove and a few chairs are about all that remain. There is a risk of Hantavirus here. Please follow Backcountry Cabin Etiquette when visiting and leave the cabin better than you found it.
My photos below are from 2004 and 2022. The trucks are long gone but otherwise, the cabin is in good condition thanks to the help of volunteers who maintain it.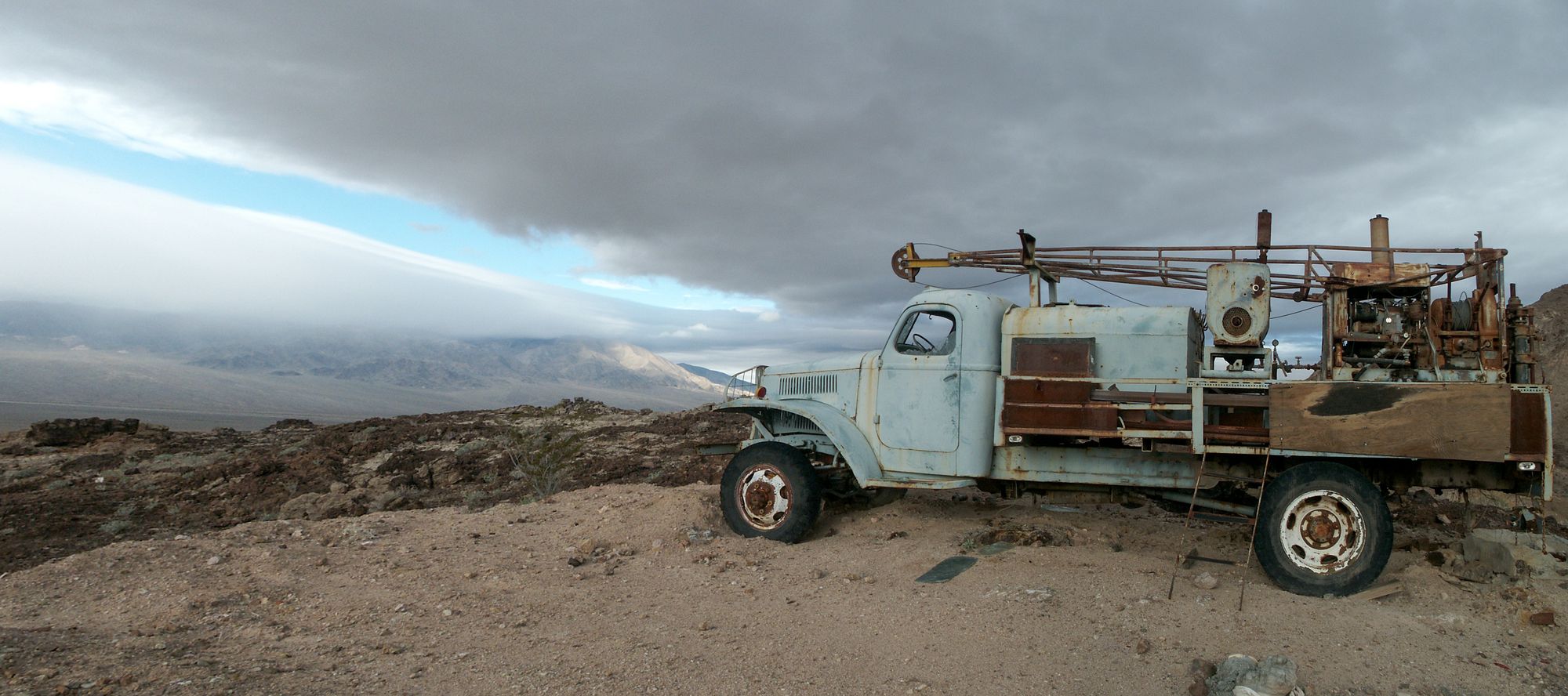 Also, see the Alta Mine and Jake's Cabin.