Back in 2012, we visited little-known Johnny Shoshone Spring inside of Death Valley National Park. It is a place I've been curious about for some time. The spring is not much more than a seep but what is interesting is that this was a summer camp of Johnny Shoshone, one of the last of the Panamint Shoshone Indians living in the Panamint mountains. Johnny is famous for staking the first claim on the Montgomery-Shoshone Mine over at Rhyolite. It's reported that Bob Montgomery paid Johnny two dollars and a pair of overalls for that claim. The Montgomery-Shoshone Mine produced five million dollars worth of gold in the next few years.
Johnny Shoshone Spring was probably last occupied in the late 1930s (or even occasionally to the early 1950s?) and, judging from the debris and tin cans still on-site, it had to be occupied as early as the 1890s and possibility a long time before that. There are remains of a cabin tucked in the pinyons here and at least a dozen cleared areas for tents.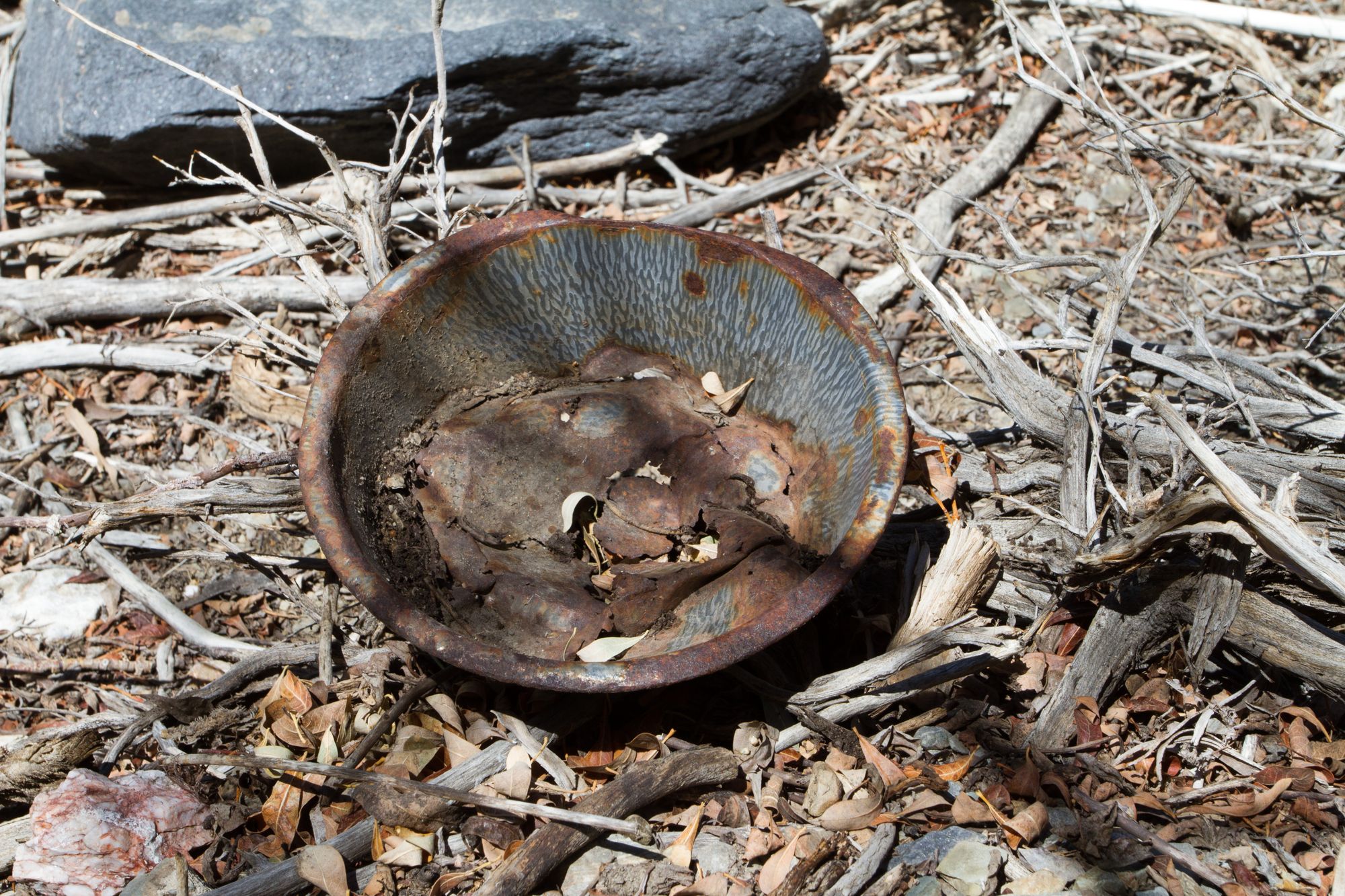 Please respect this site and leave everything as you find it. It is illegal to remove anything from a National Park.