I've been to this cabin in the backcountry of Death Valley National Park a couple of times over the years. The first time I visited was in 2006 with Dan. More recently, I made a return trip in 2022. It is a moderate hike, but getting close to it with a 4WD vehicle is a longer effort.
The cabin seems to be in support of a small prospect just around the corner on the hillside. But who Martin was is unknown.
The Old Martin Crossing is another mystery. It's just a spot on the dry playa where an old road forks out in the valley. But why name that spot and put a sign with its GPS location there?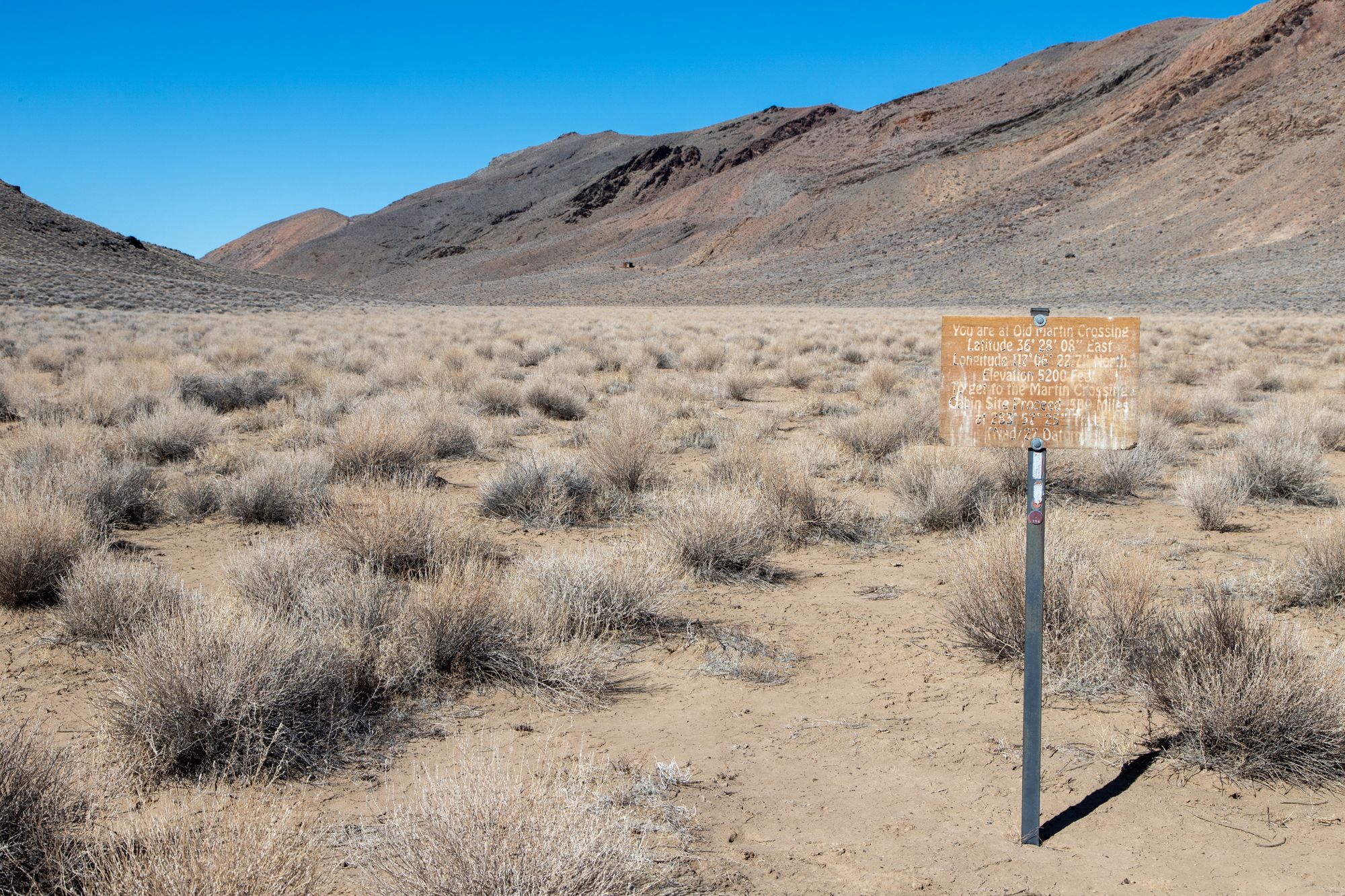 If you have any information on any of this, I'd love to hear it.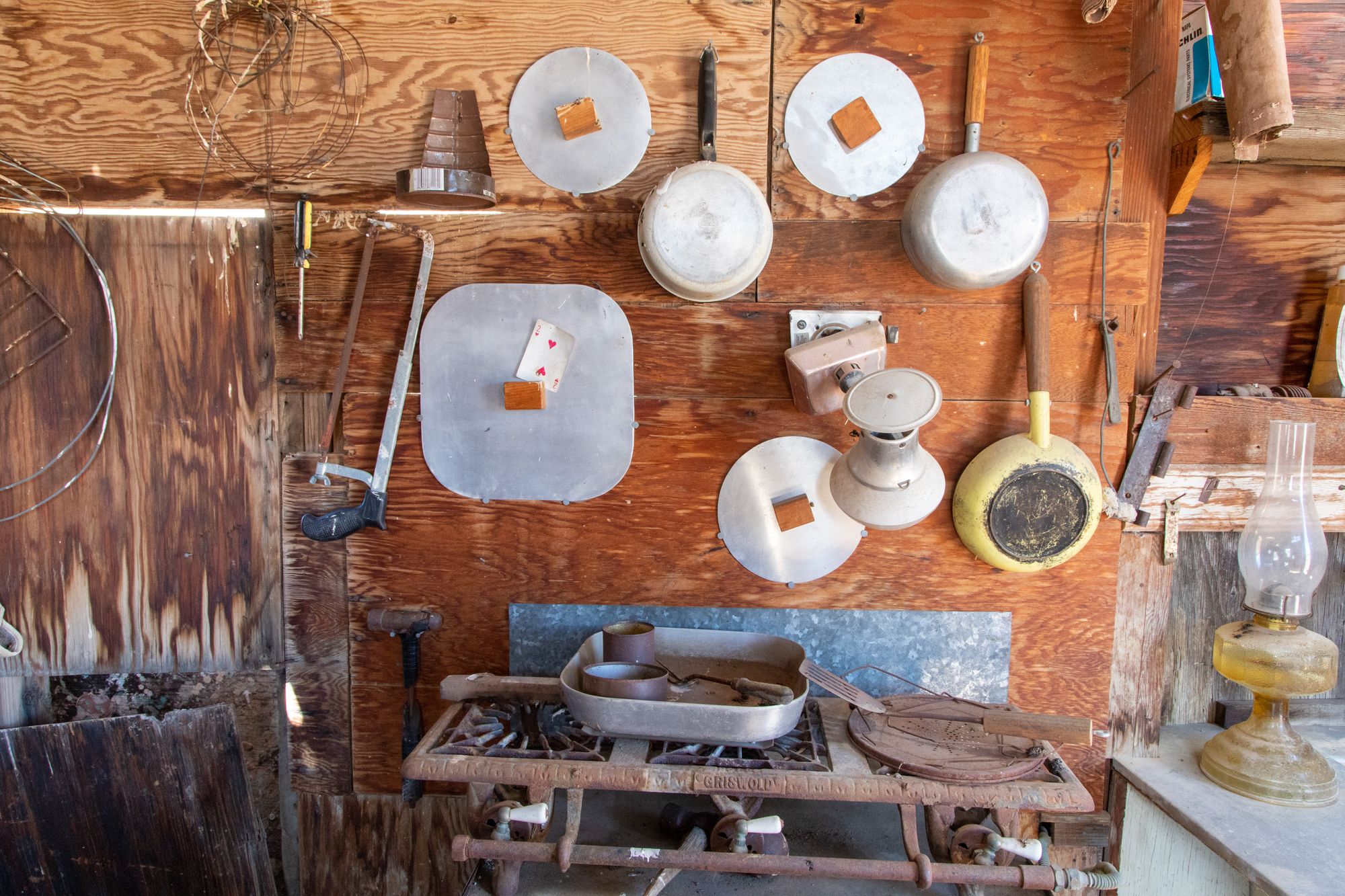 The cabin is still full of all of the household items it had when it was abandoned.
There is a bed, table, stove, sink, and a cabinet full of supplies. It is a neat place, but the mice have moved in, and it is not worth staying in anymore. The door has fallen off, and part of the back wall has blown off. The cabin could be fixed up, though. There is definitely a risk of Hantavirus here. Follow Backcountry Cabin Etiquette if you visit.
---
GPS