The Morning Glory Mine is a neat little mine high up in the pinyon pines of Trail Canyon. It's not easy to reach, so it doesn't get as much visitation as other places in Death Valley. You really have to want to go there. And despite the long hike and rough 4wd road, it's worth a visit.
The Morning Glory mine camp (at the end of the road) consists of a couple of ruined cabins, a garage, and a mill site. The larger cabin was once a bunkhouse but has been in disrepair since I first visited in 1999. The smaller cabin is in decent condition. It is fairly clean but lacks a bed. I'd sleep outside though. Hantavirus is a risk. Follow all backcountry cabin etiquette when visiting.
The mine itself, however, is 2,000 ft higher up the canyon and at the end of a steep old road. There is a ruined cabin, rails, and tramway up at the mine.
Once upon a time, the road was good enough to drive right to the camp with a full-size truck. That is not the case today. You can still drive to the mining camp, but you will need at least a good mid-sized truck with high clearance and 4wd.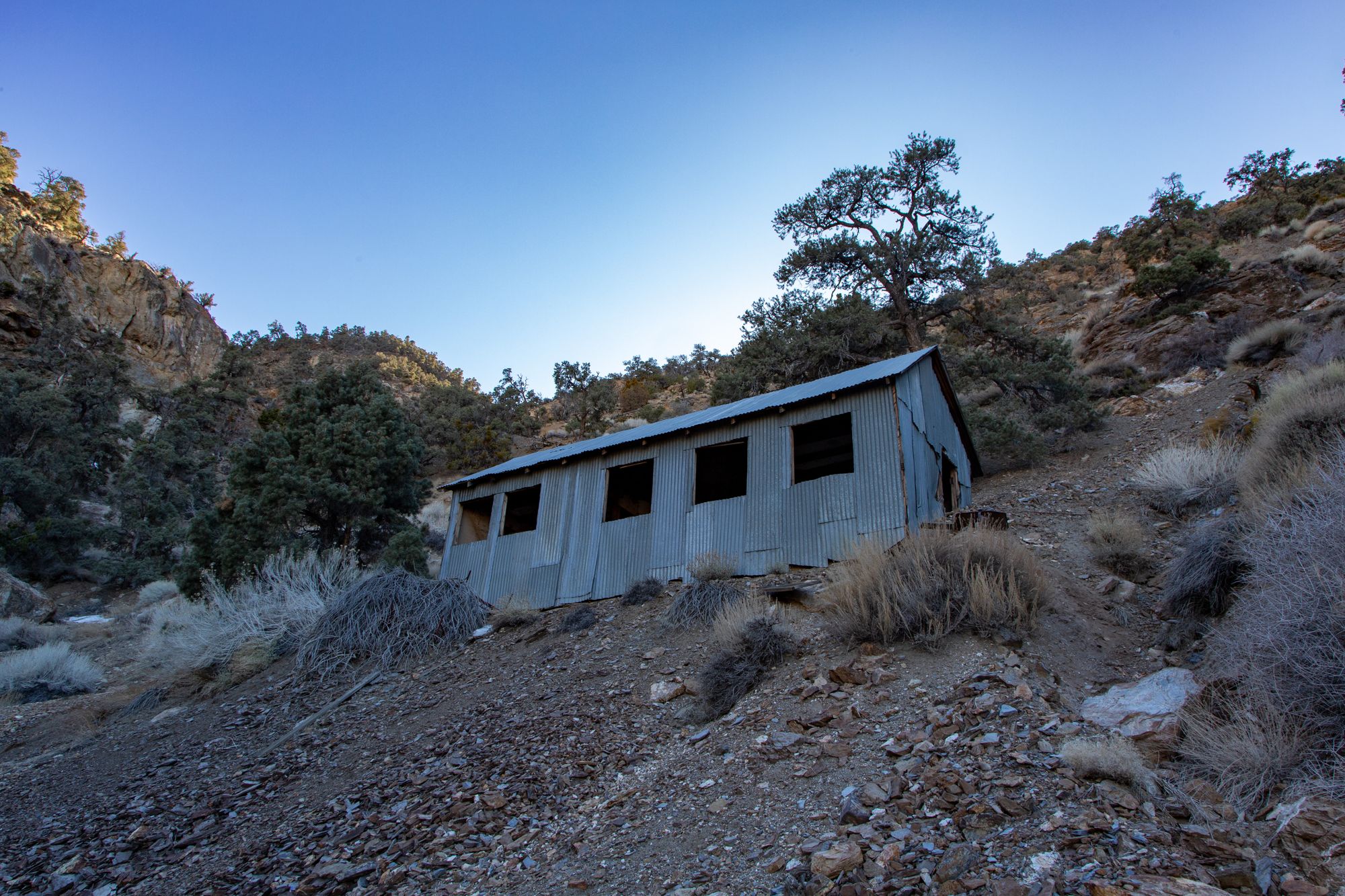 Mining in Trail Canyon didn't start until around 1905. The Morning Glory Mine (also known as the Lucky Find) was worked for gold and silver but never produced much. The Old Dependable Antimony Mine (just up the canyon from the camp) produced and shipped some 70 tons of high-grade stibnite (antimony ore) between 1939 and 1941. Then it closed down due to the war. The mine was later worked for tungsten but the deposit wasn't economical. The Morning Glory Camp served both the Morning Glory and the Old Dependable Antimony mines.
Directions