This is an impressive and large petroglyph area with three main clusters of petroglyphs; Paiute Rocks, Shaman Hill, and Shaman Knob. Archeologists think some of the petroglyphs here could date from 1000 BC.
One very interesting, and unique, petroglyph repeated here is the so-called "Pahranagat Man". He shows up a few times here, at the Shooting Gallery, and at a few other sites in Pahranagat Valley, but nowhere else.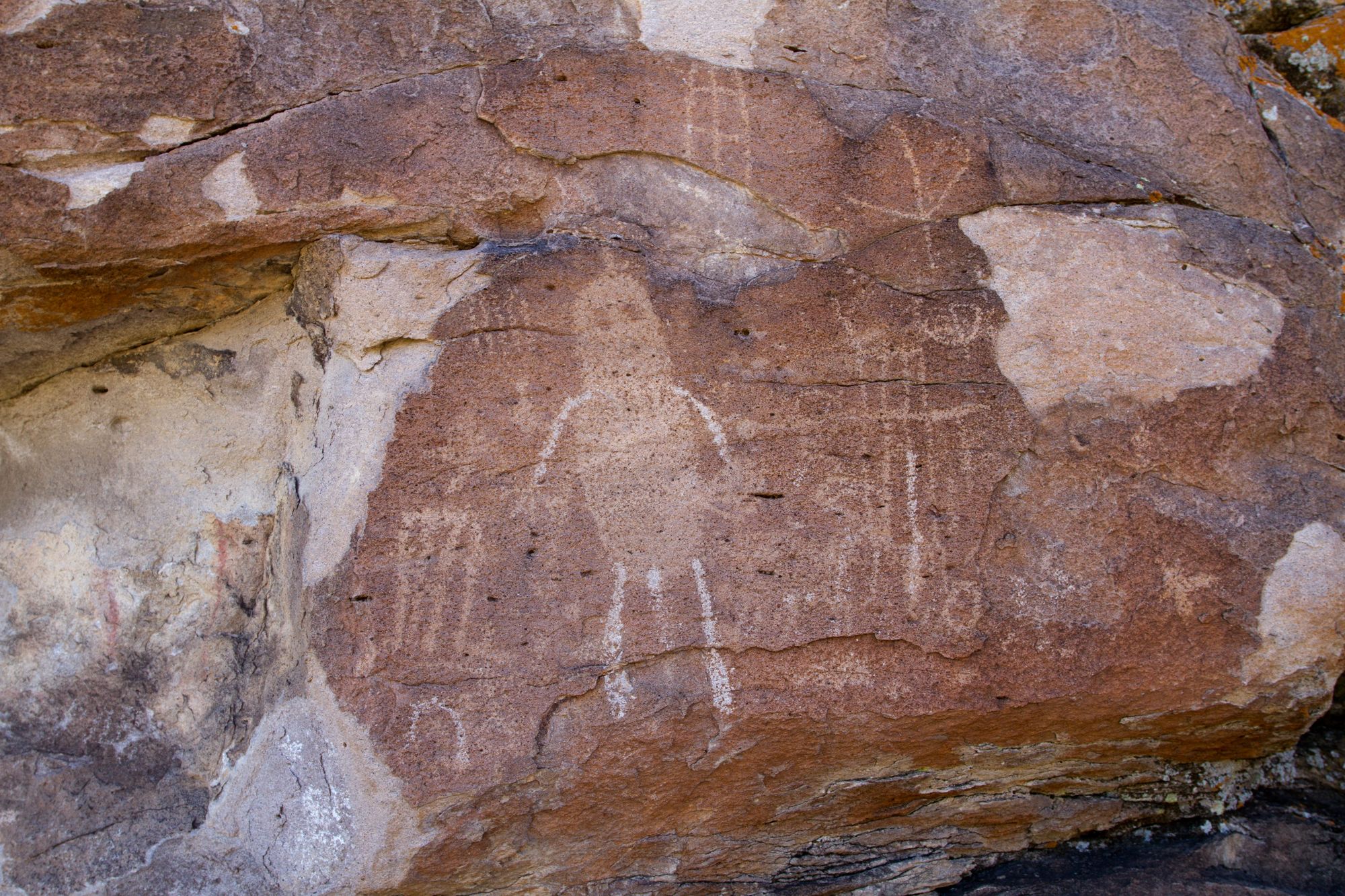 We visited the site for the first time in March 2003 and then again in September 2010. Spring and fall make the best times to spend some time here.
Please leave no trace and take only photographs. Petroglyphs are an irreplaceable part of our history. Please respect and protect them. Also, please don't camp here. There are plenty of other places to camp nearby and the area is now inside of the Basin and Range National Monument.