This area is a small out-of-the-way valley that is definitely worth the trip if you are interested in petroglyphs. The name "Shooting Gallery" comes from the idea that the Southern Paiutes who lived here used the valley to hunt animals along a game trail. There are blinds and stacked rock piles along the ridge. The stacked rocks have been made tall and narrow, like a person standing. These could have been used to scare bighorn sheep or deer towards hunters hiding down below in amongst the boulders. The area doesn't currently have any springs but it looks like it would have a few tinajas that would fill up when it rains.
One of the figures that are repeated here is the so-called "Pahranagat Man". He shows up over at the Mount Irish site too. Who he or she is or represents is still a mystery. Some believe she is a "Water baby".
We spent most of a warm September 2010 day hiking around looking for these petroglyphs. They are scattered over a wide area but that is OK as this is a very pleasant area.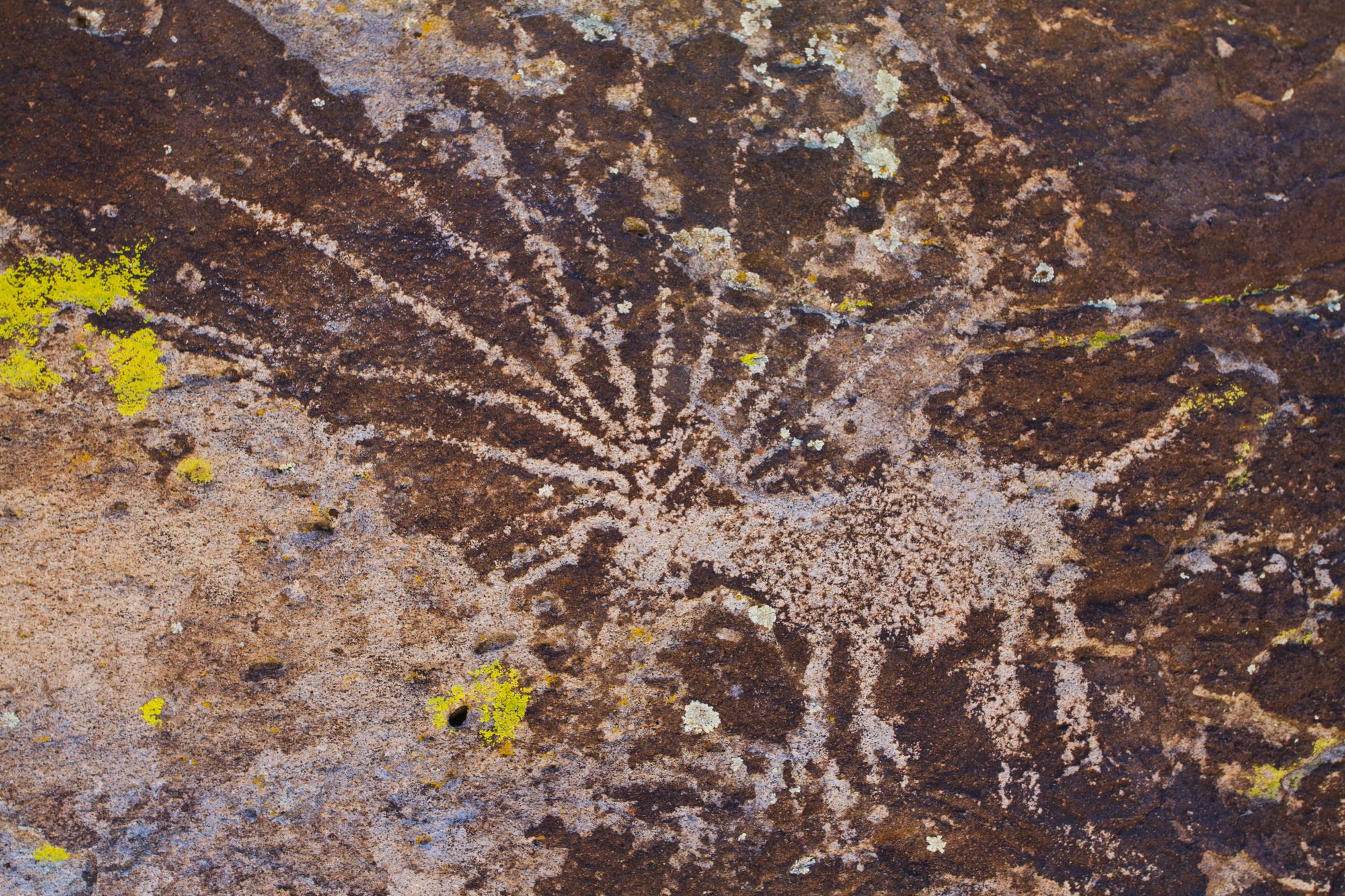 As of July 2015, the area is included in the Basin and Range National Monument.