I had been asked not to say much about this mine other than it is standby status awaiting the price of ore to become profitable again.
It does have some neat equipment inside, mainly a hoist that was used to haul ore cars up from lower levels. Also, it was used as a Civil Defense shelter and has many supplies still inside. This was a fun place to explore.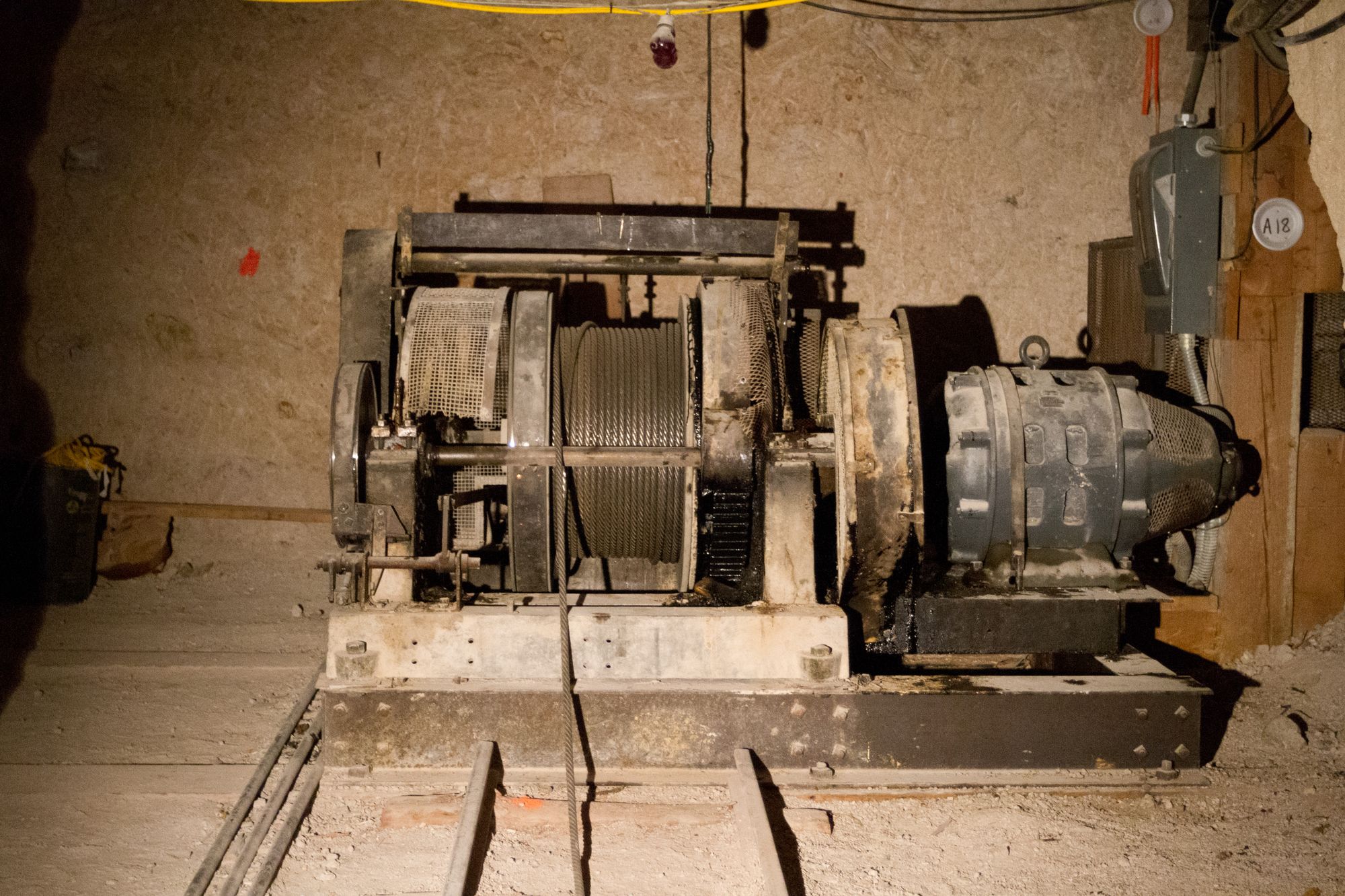 Since my first visit, this place has been trashed. The Civil Defense supplies and equipment have been removed. Enjoy my photos. That's all that's left.