Back in 2015, we went out to the Piedras Grandes pictograph site. Piedras Grandes means "Large stones," and these granite boulders out in the southern part of Anza-Borrego Desert State Park certainly are that. The site is inside the Piedras Grandes Cultural Preserve, and it is a short walk from a parking area to the pictographs in the rock shelter.
As we were walking up the old road to the site, we spotted a "yoni." A natural rock inclusion (or xenolith) has been worked into a female fertility symbol. Native American women believed them to enhance their chances of getting pregnant.
We continued up our trail, and as we approached the pictograph shelter, I noticed sunlight shining into a small boulder cave. In the center of the chamber was a flat-topped boulder filled with carved depressions known as cupules. These cupules are often associated with girls' puberty rites, and the flat boulder in the center of the small chamber reminded me of an altar. One wonders what ceremonies happened here.
Around the corner is the rock shelter with a few pictographs. They have almost completely faded from existence from years of weathering and human contact. The site is particularly interesting as it contains the only known pictograph in San Diego County showing a man on horseback. This "Horse and Rider" pictograph (as it is known) would have been made after the first European contact with the local Kumeyaay Indians. Spanish explorer Juan Bautista de Anza led an expedition through the area in 1774. Men on horseback certainly would have been an impressive sight to them.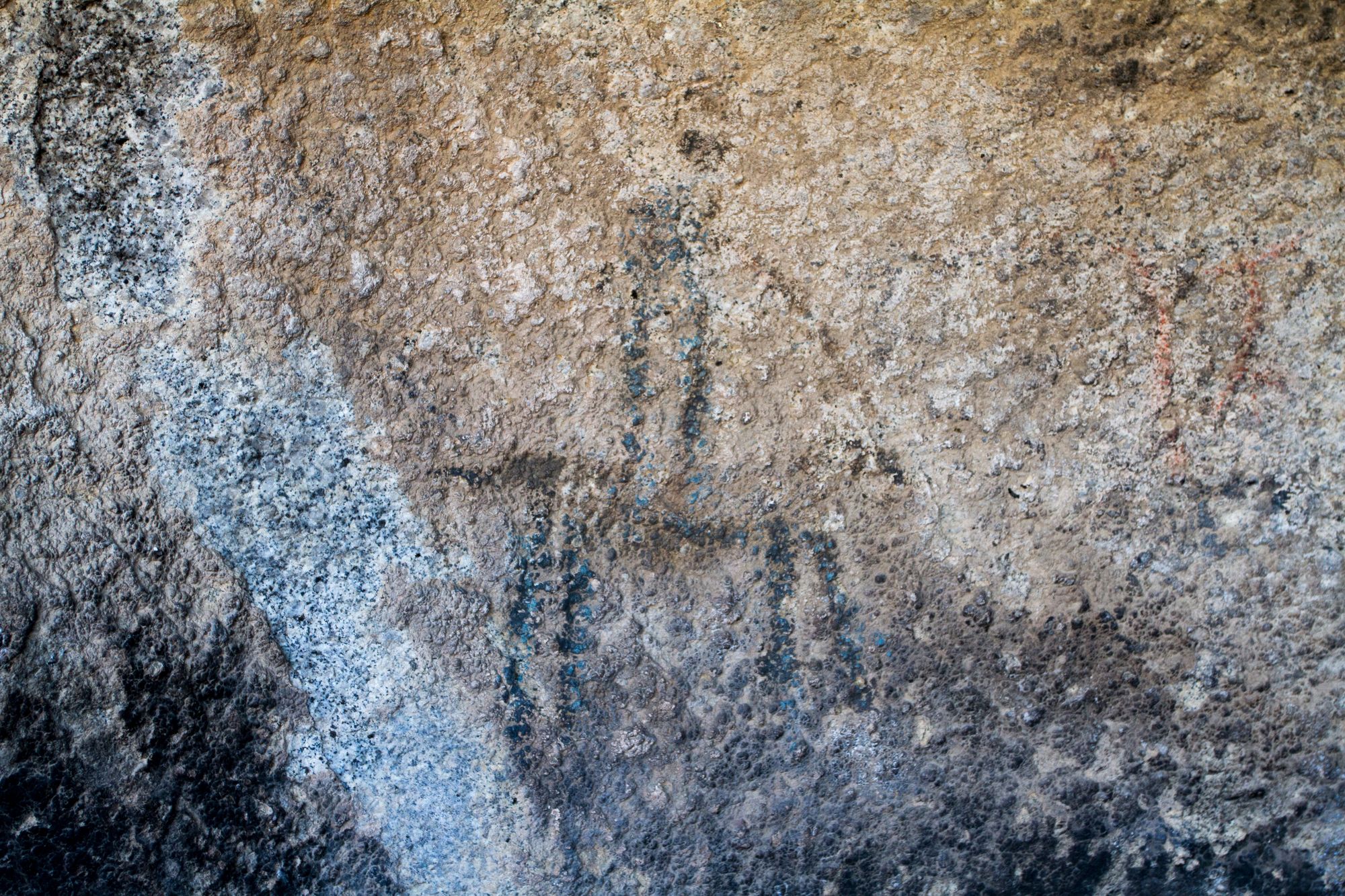 ---
GPS