On a late autumn day in 1837, a fur trapper from Santa Fe, Antoine Robidoux, stopped along a narrow canyon in the Territorio de Alta California (what is present-day Utah).  Beaver pelts were surprisingly lucrative at the time and, as hard as it is to believe today, the Uinta River was a haven for them.
Probably while camped overnight, he carved this inscription into the soft yellow sandstone wall:
ANTOINE ROBIDOUX
PASSE ICI LE 13 NOVEMBRE
1837
POUR ETABLIRE MAISON
TRAITTE A LA
Rv VERT OU WINTE
Which roughly translates to: "Antoine Robidoux passed here November 13, 1837, to establish a trading house on the river Green or Uinta." Some scholars disagree on whether it was the Uinta or the White River.
Robidoux went on to establish Fort Uintah (also known as Fort Robidoux or Fort Winty) which was located at the junction of the Uintah and Whiterocks rivers in the Uinta Basin. Fort Uintah and Fort Uncompahgre (which he set up in 1828) served as trading posts in this isolated country.
Fur trappers weren't the only ones leaving their marks here. Ute, Fremont, Barrier Canyon, and Desert Archaic cultures did as well.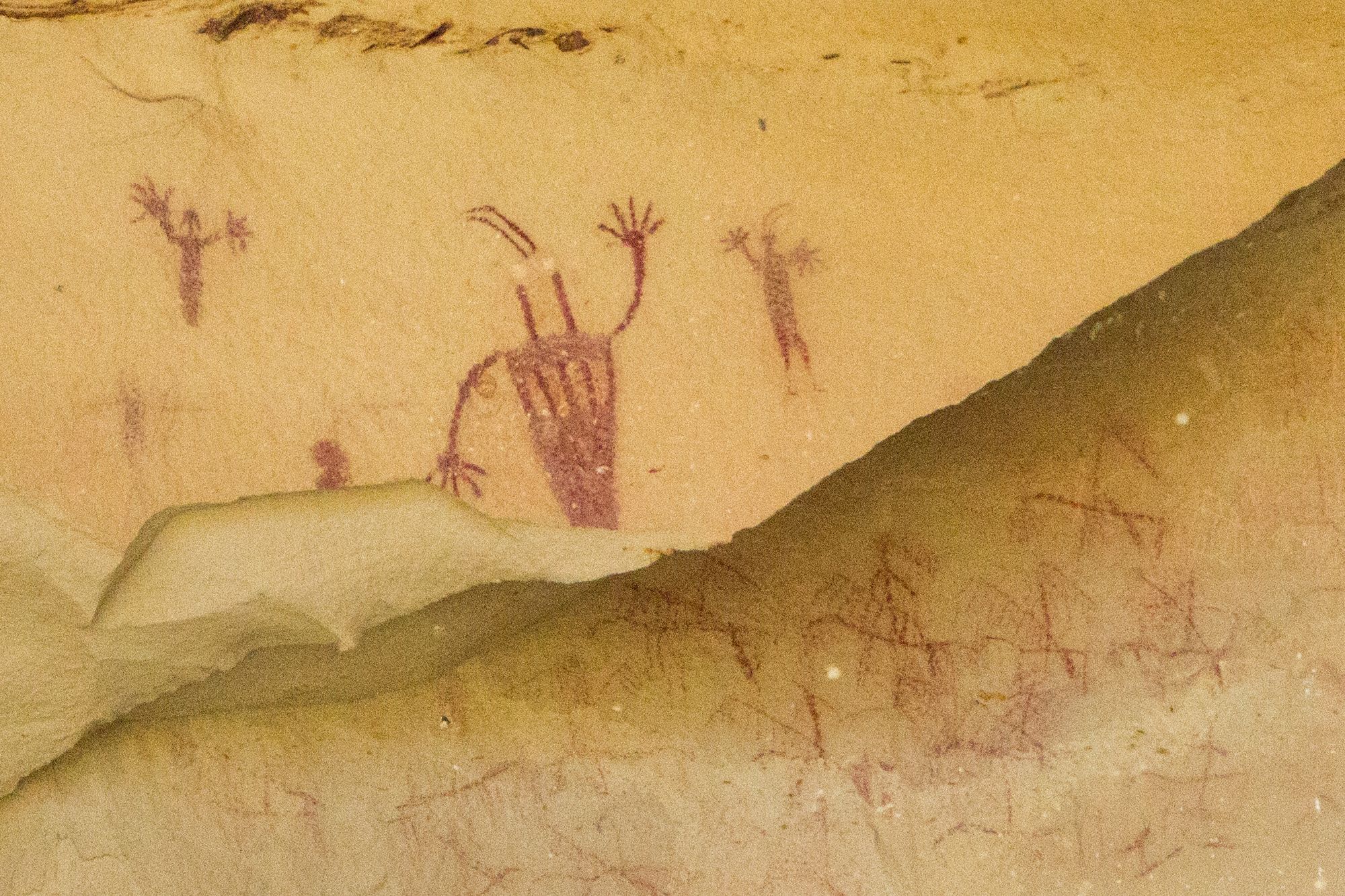 Today, the inscription is on private property but you can see it from the road, which is where we took our pictures. Bring a telephoto lens. This is one of the earliest inscriptions by a white man in Utah. It is a shame not to see it protected and taken care of.