The Thompson Canyon Pictographs site (also known as the Sego Canyon Pictograph site) is an impressive place. Large panels of Ute, Fremont, Anasazi, Barrier Canyon, Archaic pictographs, and petroglyphs adorn the cliff walls of the canyon. People have been coming to this spot in the canyon and painting pictographs here for thousands of years. Why remains a mystery but it is a sacred place.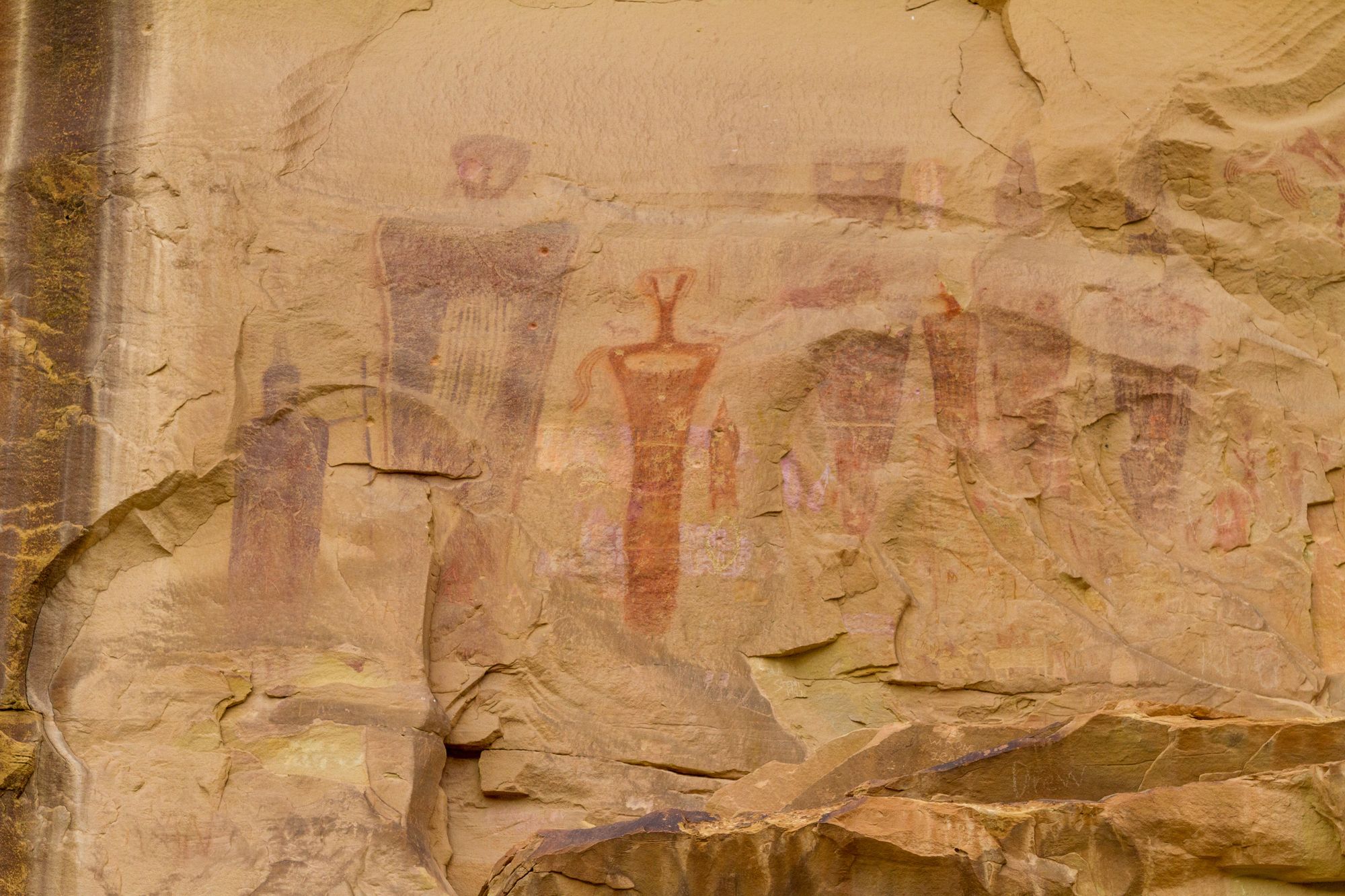 Normally, really impressive sites like this are typically hard to reach; but not this one. It is a short and easy drive off of I-70 in eastern Utah. Well worth your time, if you are in the area.
My photos are from 2011.