GPS
Santa Rosa Mine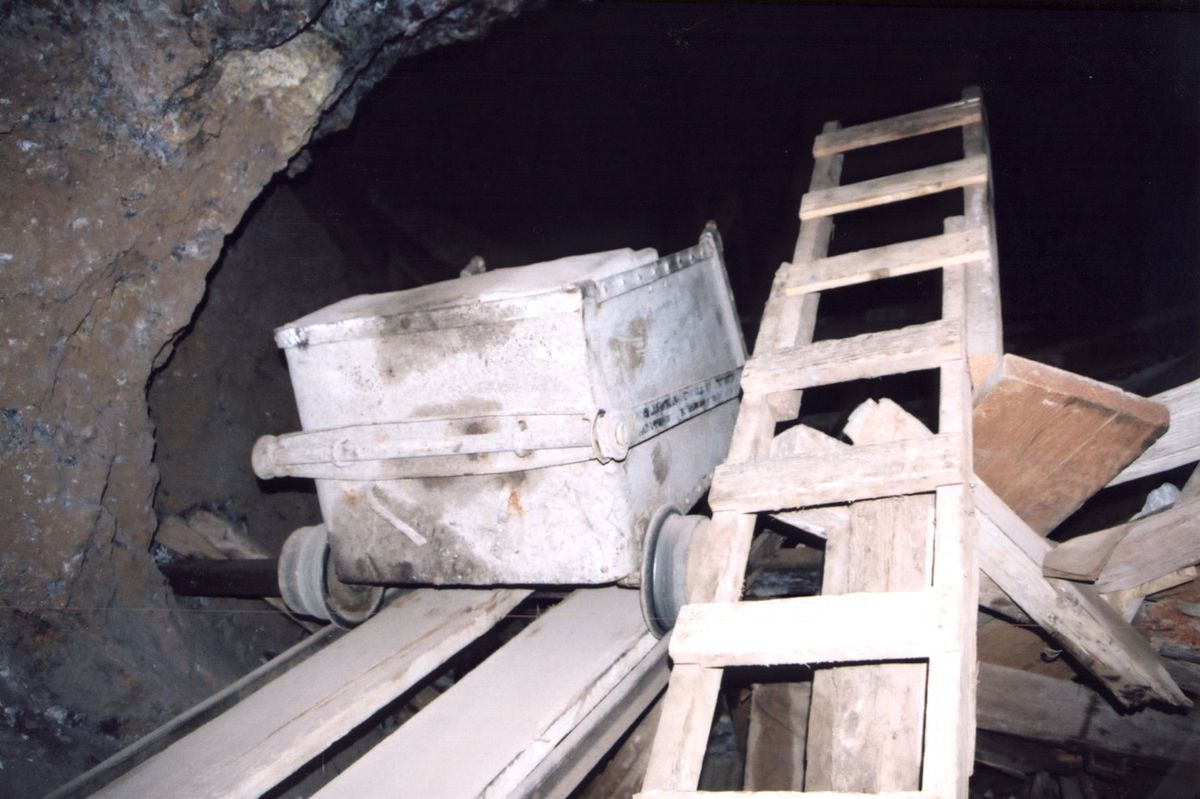 These dusty old photos are from a combination of trips to this interesting old mine in the Inyo Mountains. Not much is left of this place, but it was nice to see the ore cars. And one of them was still sitting on the rails. It is too bad the mining camp was bulldozed some time ago. What a loss of history.
My photos are from 2002.
I hear the fox is gone. Why would anyone take a dead fox from a mine?