Early in 2021, we were on a trip into the wilds of Death Valley to hunt down some lesser-known petroglyph sites in the area. This site is a mile-long set of ancient petroglyphs along an old Native American trail. It is a fascinating site. We were really surprised at just how extensive the site is, and I suspect we didn't quite see all of it. Nearly all of the petroglyphs are abstract and tend to cover the entire boulder they are on.
Please enjoy my photos and respect this site by following Rock Art Etiquette.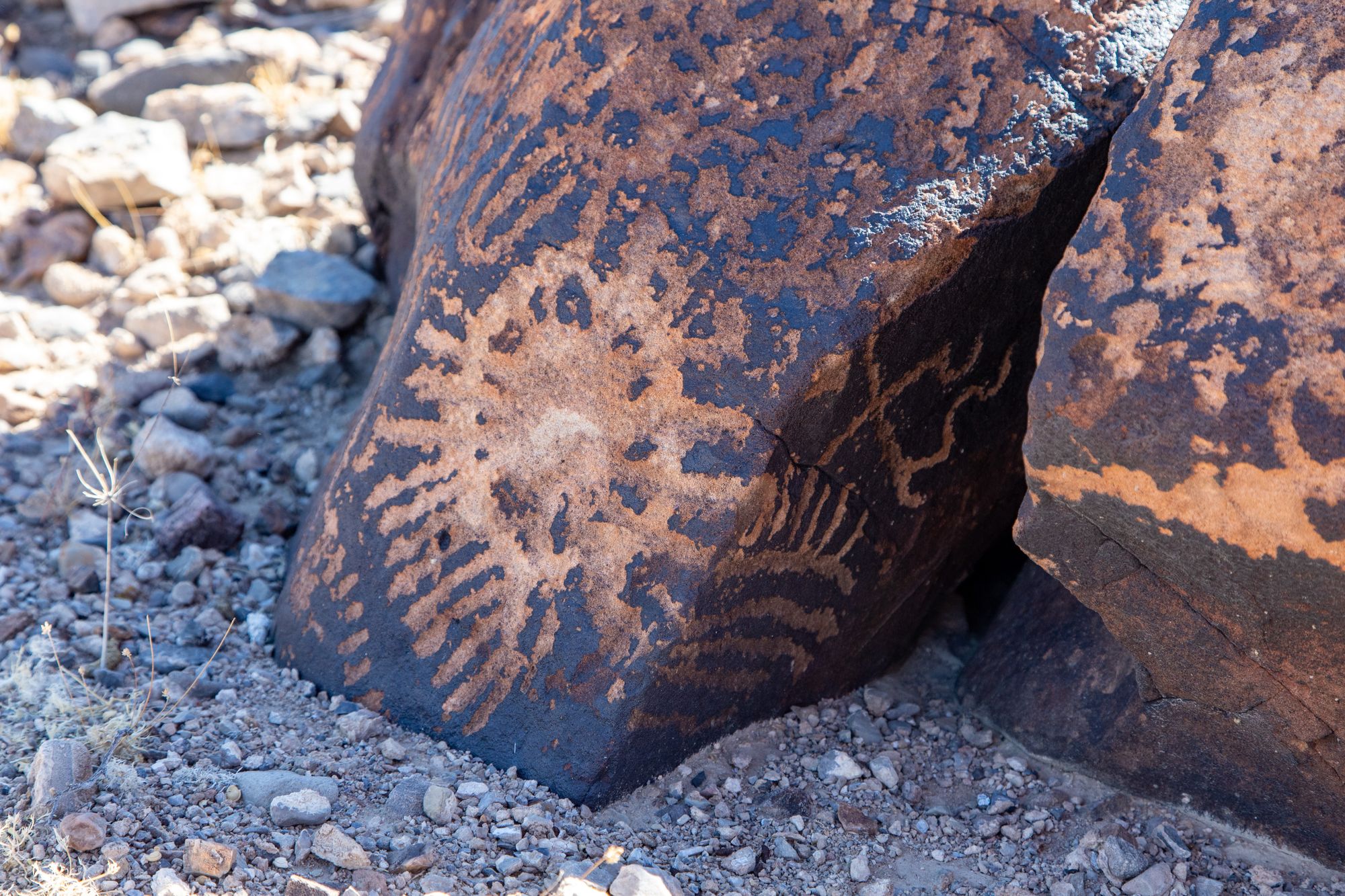 ---
No directions to this site. Enjoy my photos below.