We visited this Kawaiisu village and petroglyph site on a clear and cold January day. There are not many petroglyphs here, but it is an interesting site nonetheless.
There are a few petroglyphs and grinding rocks to be found on the flat plateaus, but the majority of the petroglyphs are on the hillside above the spring.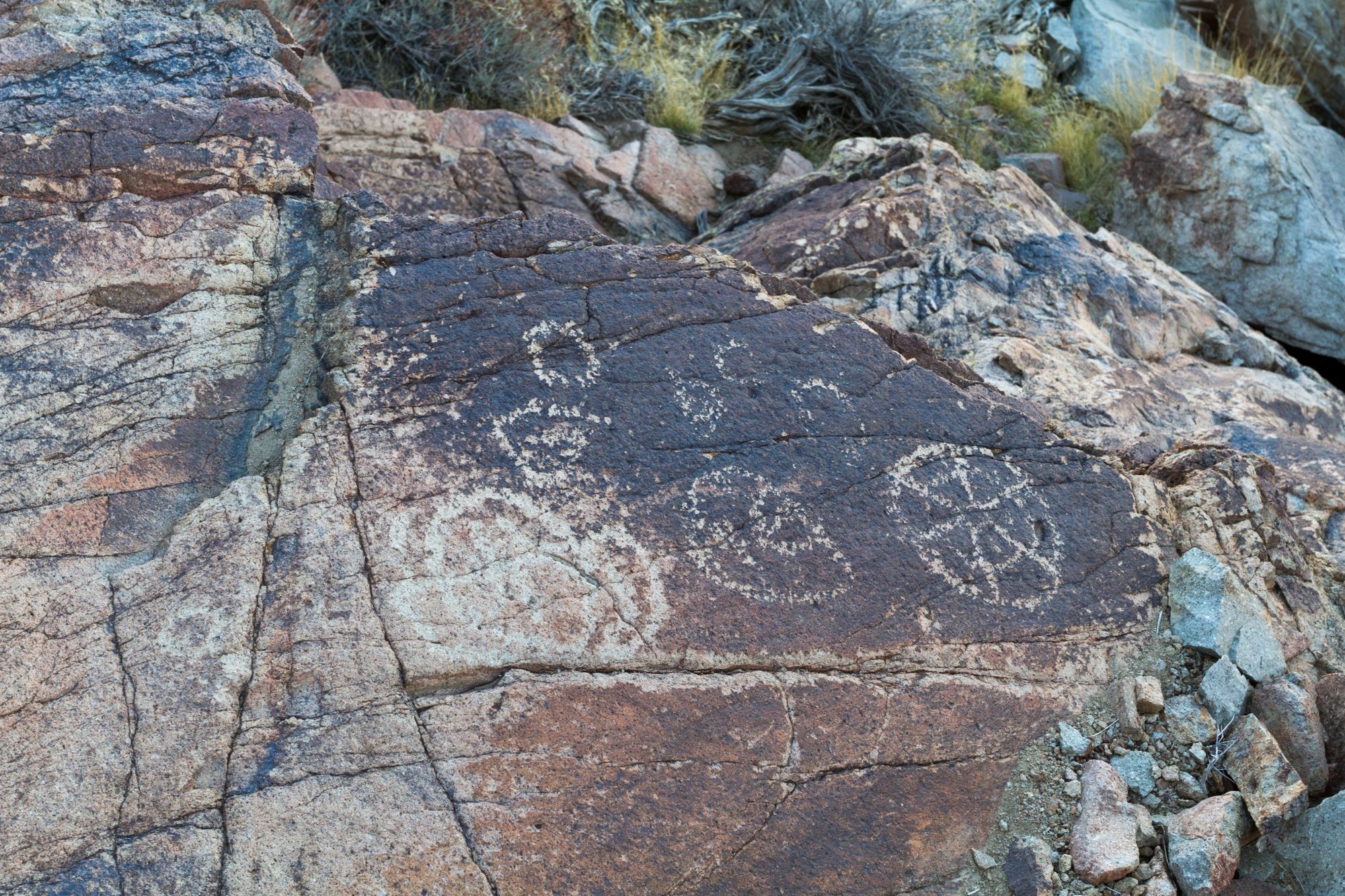 There is no shade here, so this trip is best done on a cool day.
---
GPS