In 2022, while brainstorming for our annual Turkey Day Vacay, I recalled a saguaro that I'd seen in Vidal Valley and wondered if it was still there. The problem was that I'd never been to Vidal Valley, so I couldn't possibly have seen the cactus in question. Such is the evocative power of Desert Magazine…

Satisfied that I'd imagined it, I retraced my research for our 2013 Spring Fling, when I must've seen the saguaro in another context. I consulted the index and asked Guy for several issues before finding a photo of it, towering over a full-grown man, on page 16 of the November 1944 issue…

In the article, "We Found the Arch—but not the Nuggets" by Walter Ford, the saguaro is mapped as a landmark for a lost arch and a gem field. It was over 25 ft high 78 years ago, so if I find the arch, I'll find the cactus…if it still stands. A saguaro can live for over 200 years, and I needed an excuse…
---
Unlike the Blueprint Petroglyph, which is deep within the Mopah Range, the arch is on the east side of Castle Rock, which is clearly visible from the 62. Rockhounds of yore could drive directly to within a mile of the arch, but modern climbers must drive a circuitious route that leaves five miles to walk...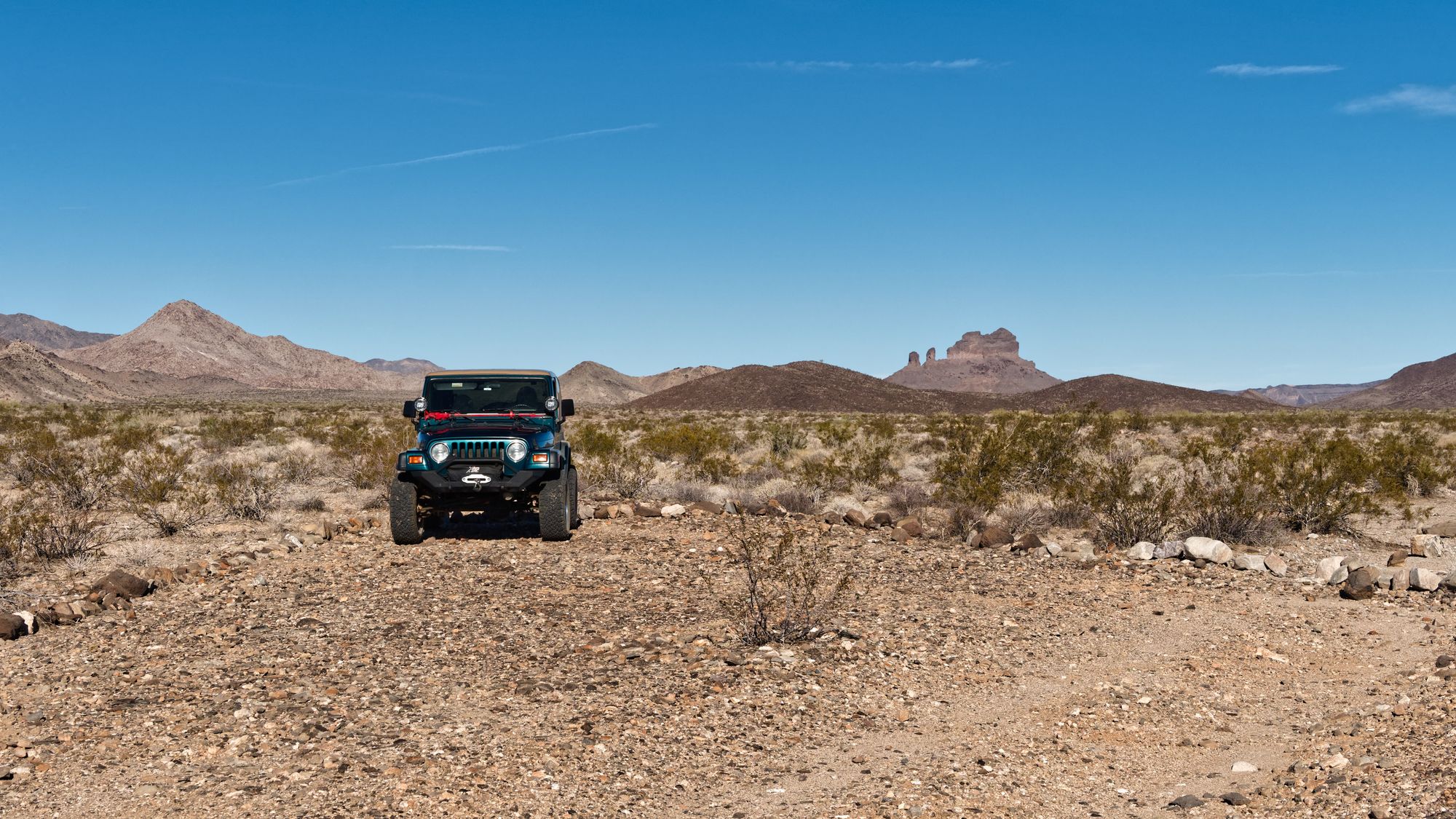 After a relatively easy ten miles, with one confusing wash crossing at night, the road ends at a parking area for several distinations: Castle Rock is increasingly obvious straight ahead while Horn Peak and the Turtle Mountains High Point are visible on the left. A fire ring invites a night's camp...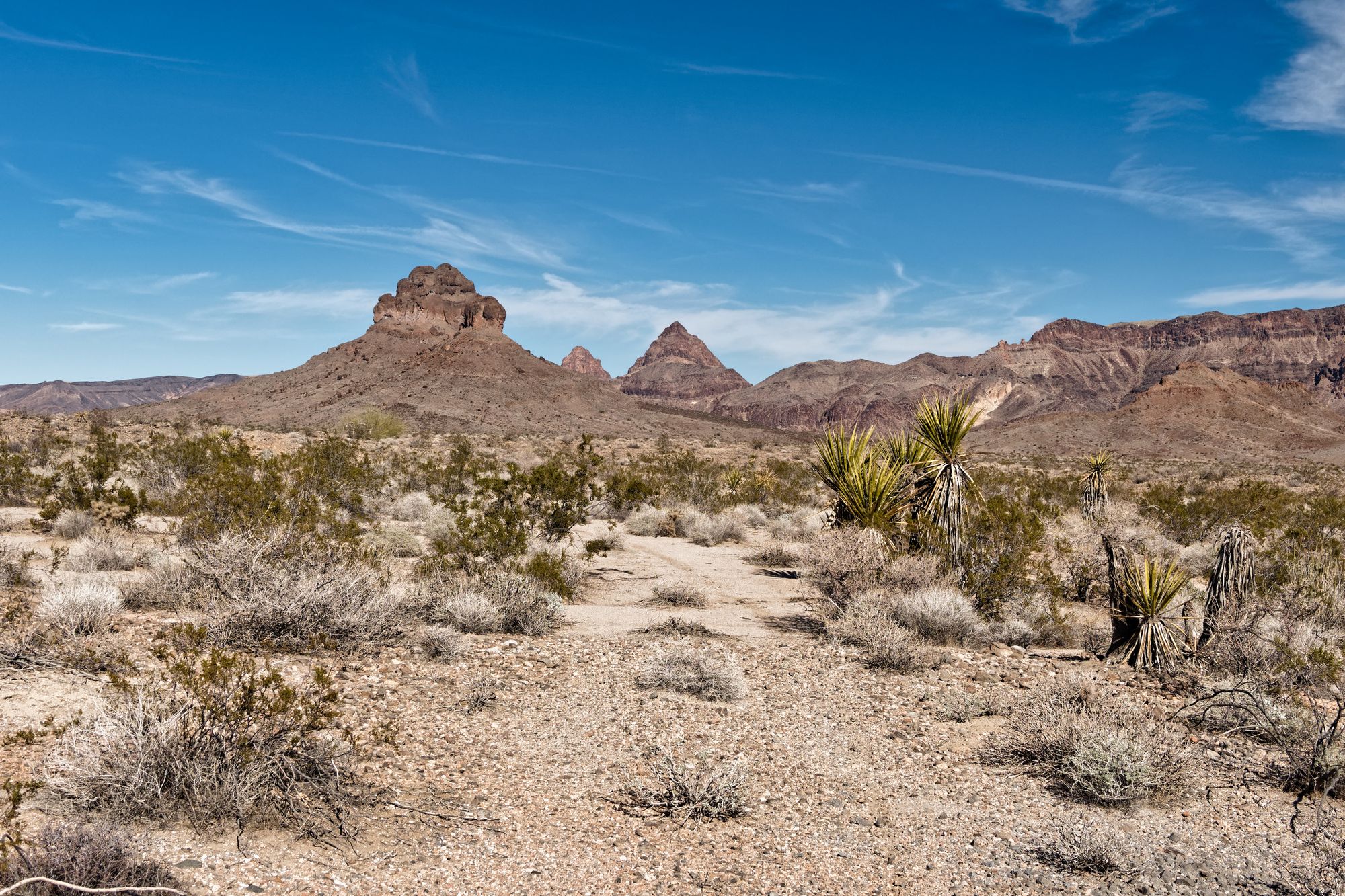 The first decision to make comes after 2.8 mi of walking, where an obvious cairn beckons toward the Turtle Mountains High Point. I'm led to believe that most use that route as the last leg of a loop going up to Horn Peak and down from the Turtle Mountains High Point, as chronicled by Stavros Basis...