Willis Well is an interesting place. For centuries, Native Americans camped at the spring (really just a seep). Numerous Desert Archaic petroglyphs cover the boulders near the spring. They are mostly abstract designs. Their meanings lost in antiquity.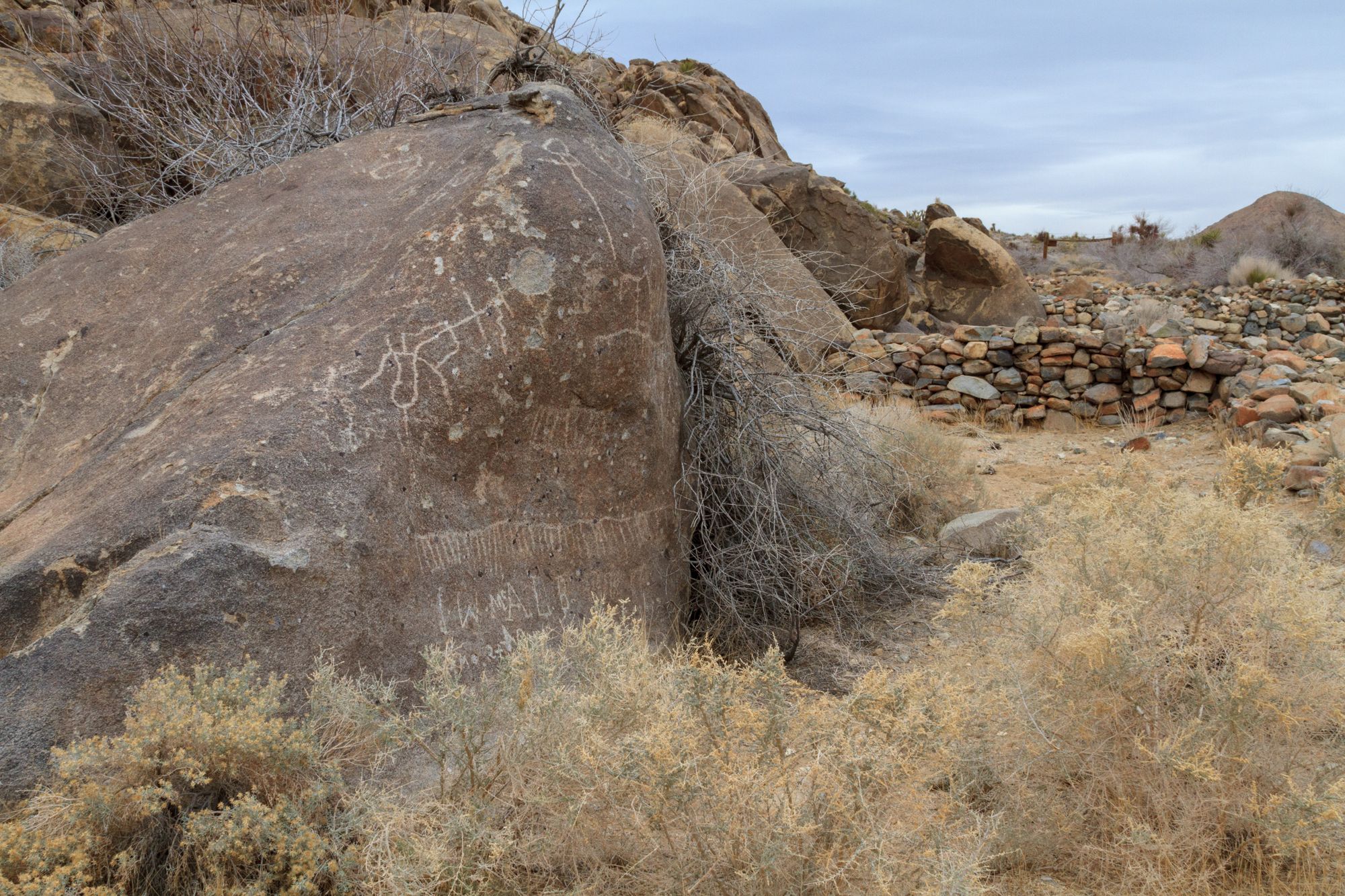 George and Mildred Willis settled on this land in 1915. George had been working in the gold rush towns of Rhyolite and Goldfield. Reportedly, he was involved in a knife fight with a drunken man and lost the use of his right arm. He left those mining boom towns of Southern Nevada and headed west to California looking for a new life. He managed to get some work in cattle ranches and decided to take his pay in cattle. Once he had a small herd, he found this little spring out in the desert with Mildred and made a little homestead. They put in the well to improve the water supply and built a small house.
Mildred dreamed of a Scottish stone cottage with a garden. After building a small temporary home, she began work on a rock wall to keep the cattle out. Horses helped drag the stones, but she stacked the wall by hand. You can see that some of the boulders in the wall are quite large and Mildred was a slight woman at 5′ 3″ and around 125 lbs. Some of the rocks must have weighed as much as she did! After ten years, she had built a wall totaling 660 feet long, 4 feet high, and 3 feet wide! That should keep the cattle out of her garden!
Sadly, tragedy struck in 1925 when George became ill. They left their high desert home for a hospital in San Diego. George soon passed away and Mildred moved away leaving her desert home and dreams behind.