In February 2011, my friend Ed and I did a long walk out to the Wyler Spring Cabin. The cabin is in a lesser-visited corner of Eureka Valley in the BLM's Piper Mountain Wilderness.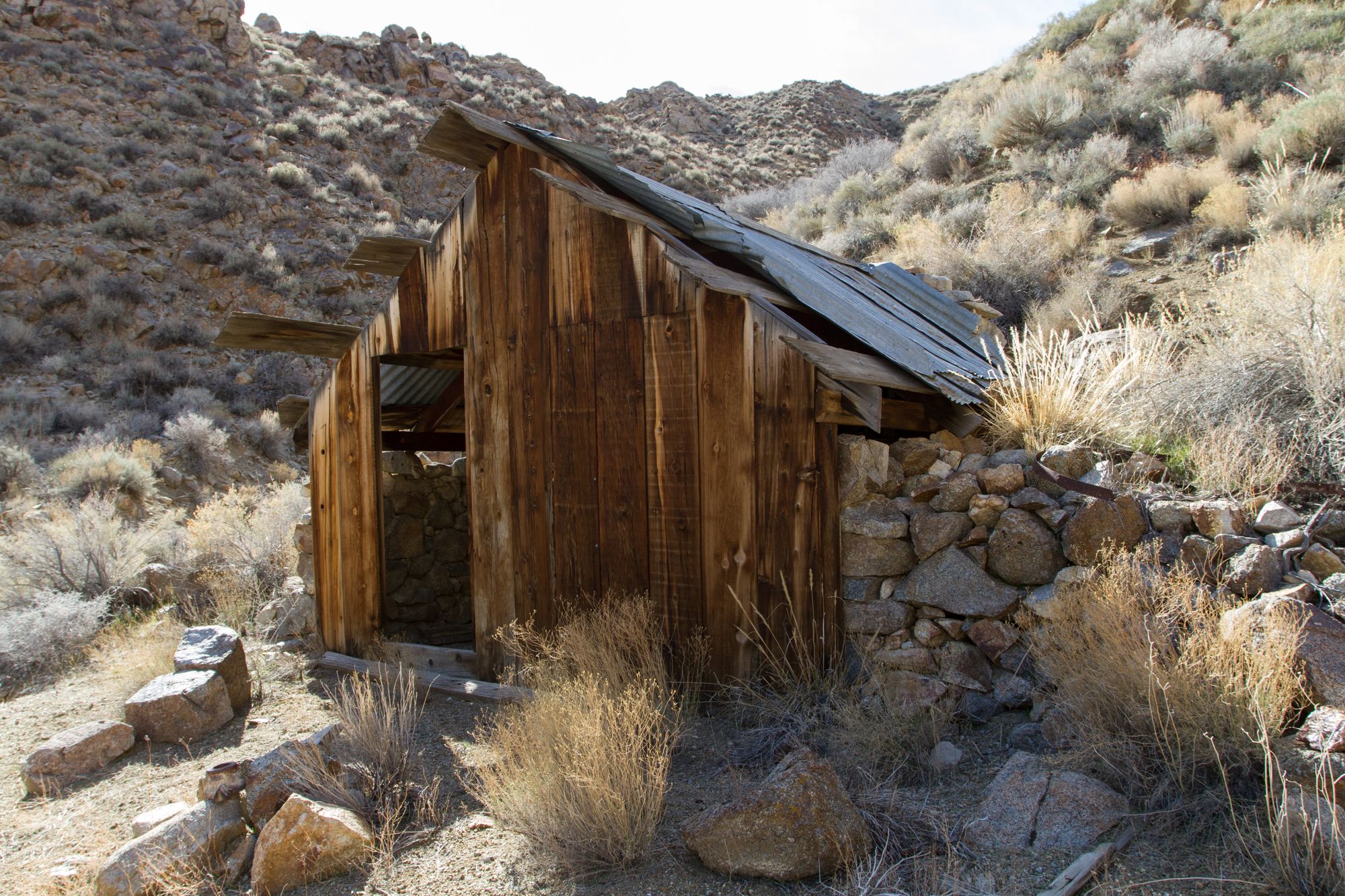 The area had a minor amount of mining, and I suspect the cabin was built by a prospector in search of that elusive big strike that dreams are made of. I couldn't find much history on this site. That's OK, though; the sheer remoteness of this lonely area makes it attractive.
The cabin itself is empty, but it was still an interesting hike.
---
GPS