The Algonquin is an old mine. It was one of the earliest mines in Montana's Philipsburg district. By 1877, it was being worked by a 10-stamp mill for silver with minor amounts of gold. The mill proved inefficient and a new 20-stamp mill was soon installed. Reportedly, there was an 80-stamp mill here, but I didn't see it. Perhaps it was the huge mill nearby at Granite?
The silver in the ore didn't last but there were substantial amounts of manganese and iron. Manganese became important by 1916 and the outbreak of World War when the Germans cut off the United States supply. A new mill was put in place to process the manganese ore and it was a big producer. In the following years, the district produced over 200,000 tons of manganese, which was half the production for the entire United States at the time. The mine continued to produce manganese through WWII. By the end of the 1950s, it was idle.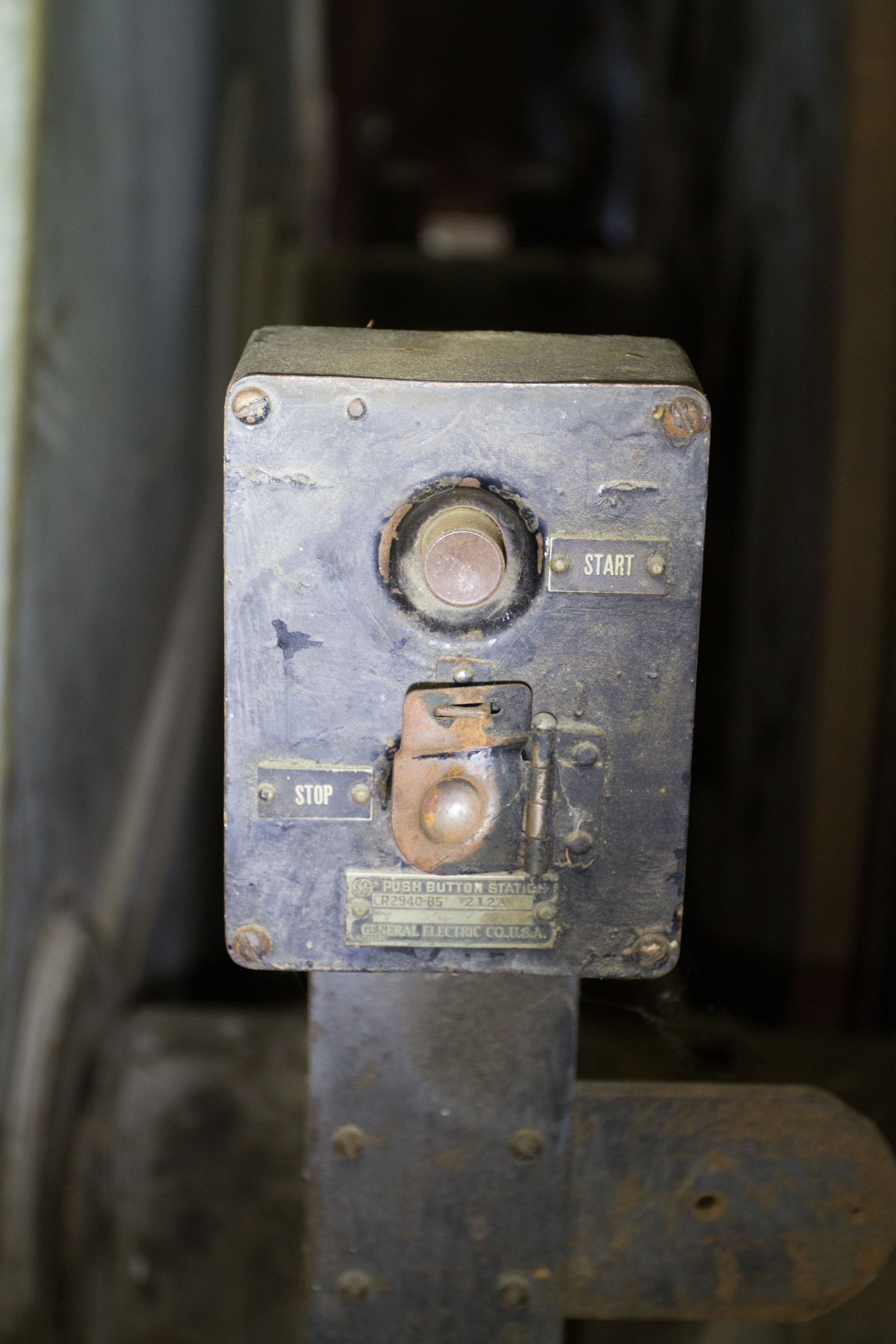 Today, the mine portal has collapsed over the 1,100 ft shaft and the massive headframe has fallen over. Most of the mine has been reduced to concrete foundations. The buildings that remain contain the hoist, compressors, and dry room.