I first read about this site years ago in a book about mine camps in Nevada. The book didn't give its exact location, but it did give me an idea. With a little bit of research, I narrowed the camp down to two possible locations. I put them on my list of places to go but never could seem to get out to the area. Finally, in 2009, a trip came together and away we went.
The "Cabin under the Boulder" was built in the early 1900s by miner Andrew Bass. He and his wife lived in this remote location for many years. (Which is pretty amazing in itself.) The mine was originally located for lead and silver but gold and even uranium have been found in the area. A local miner, Roy Ladd, also worked the claim after Bass had passed away (Bass died in 1934, and his wife passed in 1930). The mine had at least one more owner after that.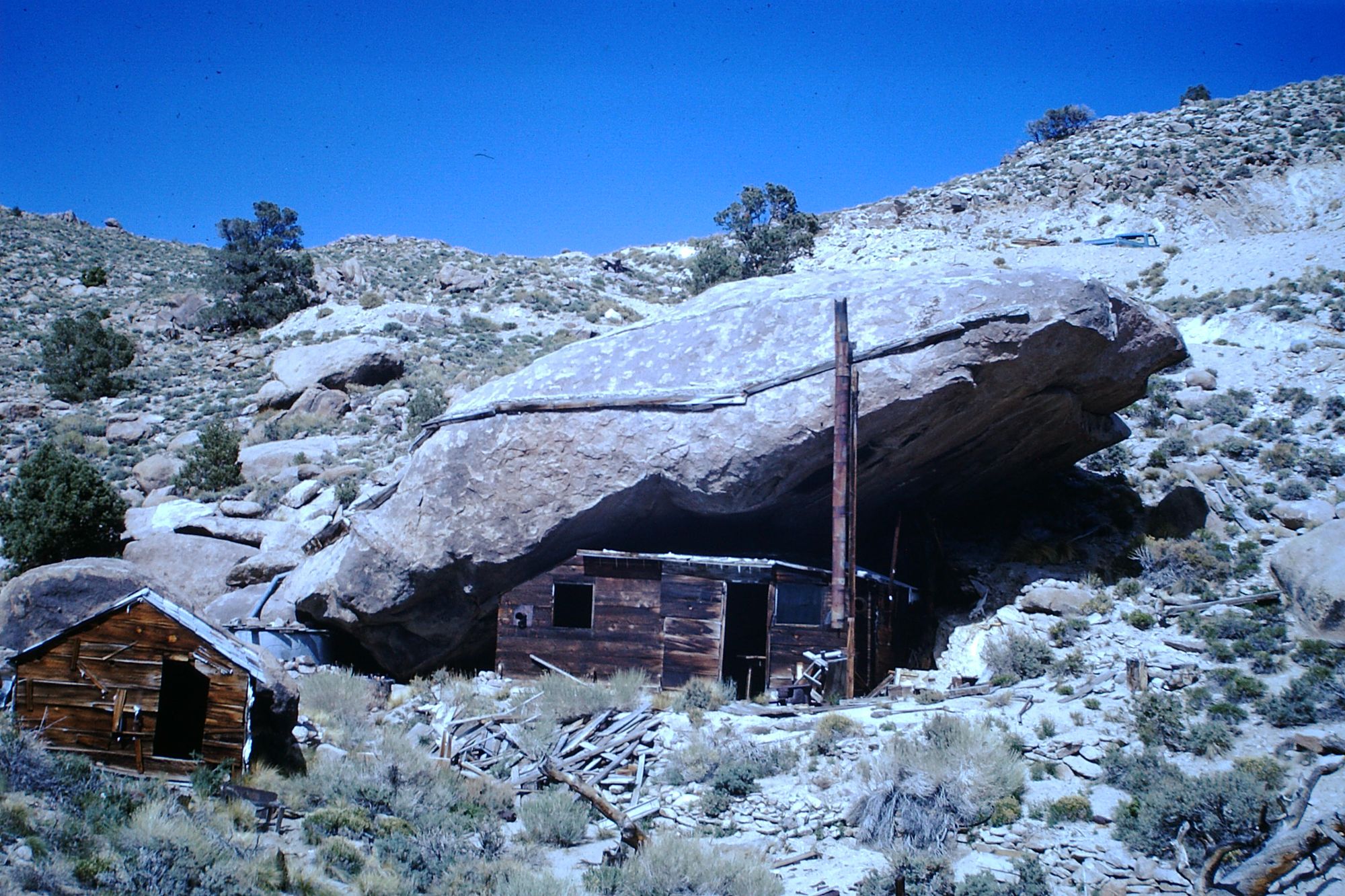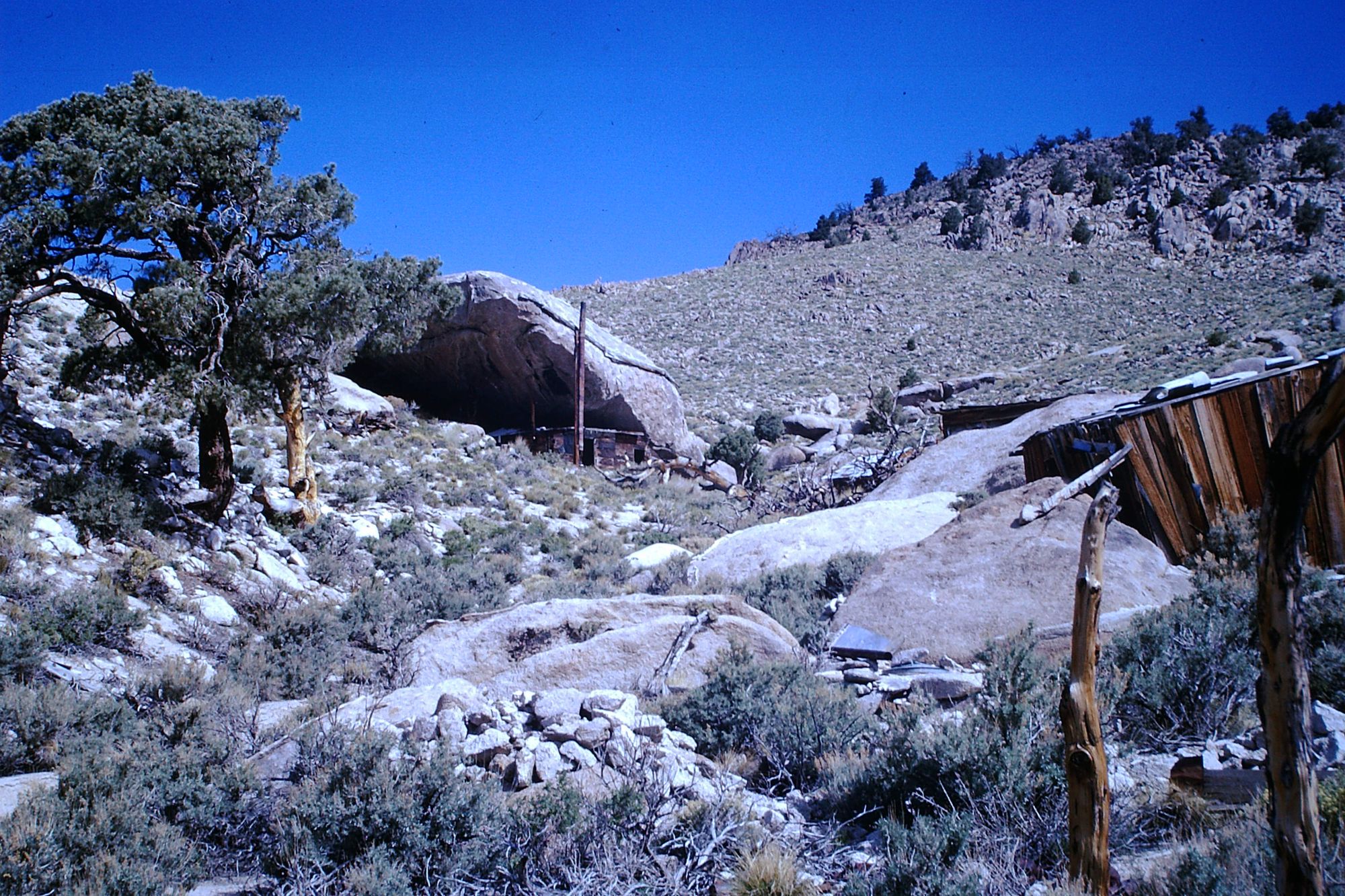 The road to reach the old mine site is steep, rough, narrow and a cliffhanger much of the way up. It is far more suited for ATVs than vehicles but we drove it anyway. We did see a lot of ATV tracks on the trail up to the camp.
Of course, the most amazing thing about this place is the cabin built underneath the massive granite boulder. It is quite a sight.