Winter is a great time to be in the southern deserts of Arizona and this time we had our sights set on the Big Eye Mine down in the south end of the Kofa National Wildlife Refuge and the Castle Dome Mountains.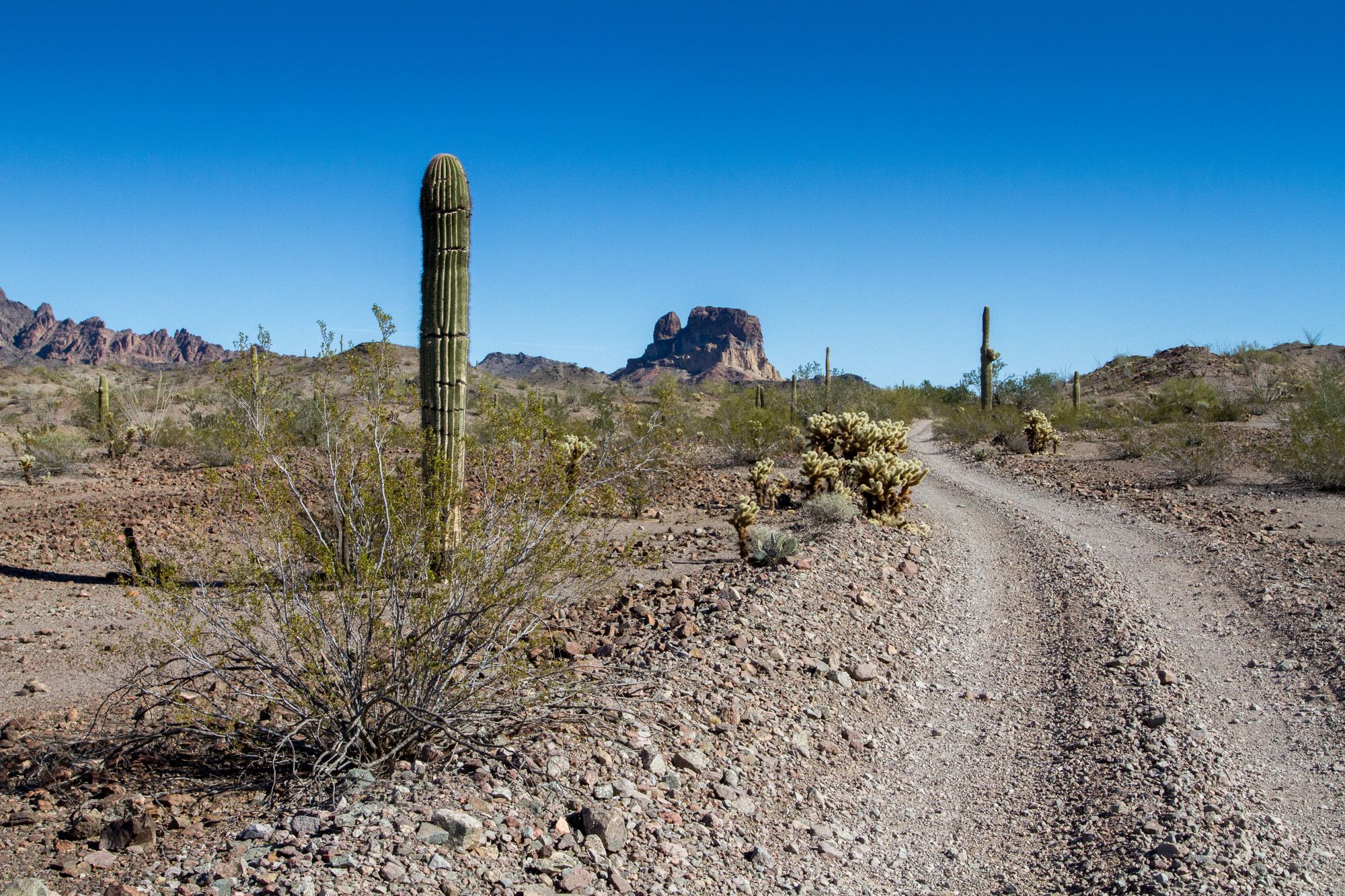 A. K. Ketcherside of Yuma discovered the Big Eye mine in 1912. The next five years were good to him. The rich Big Eye quartz vein produced $33,185 worth of gold, silver, and other metals. (That was a good sum of money in the 1910s.) The ore was hauled south to a railroad siding at Roll, Arizona, and then, by rail to the smelters at the American Smelting and Refining Co (ASARCO) in El Paso, Texas. The mining camp had a few cabins, a blacksmith shop, and a mill with a jaw crusher, five stamps, and cyanide tanks.
After the initial glory days, the mine was worked intermittently until the 1950s when it was put in caretaker status. Pauline Taylor (sister of the Yuma County Sheriff at the time) watched over the place until 1983 when she passed away. The main cabin you see today was built in the mid-1910s as a residence for the miners. In 2005, it was carefully stabilized, repaired, and painted by Kofa NWR staff.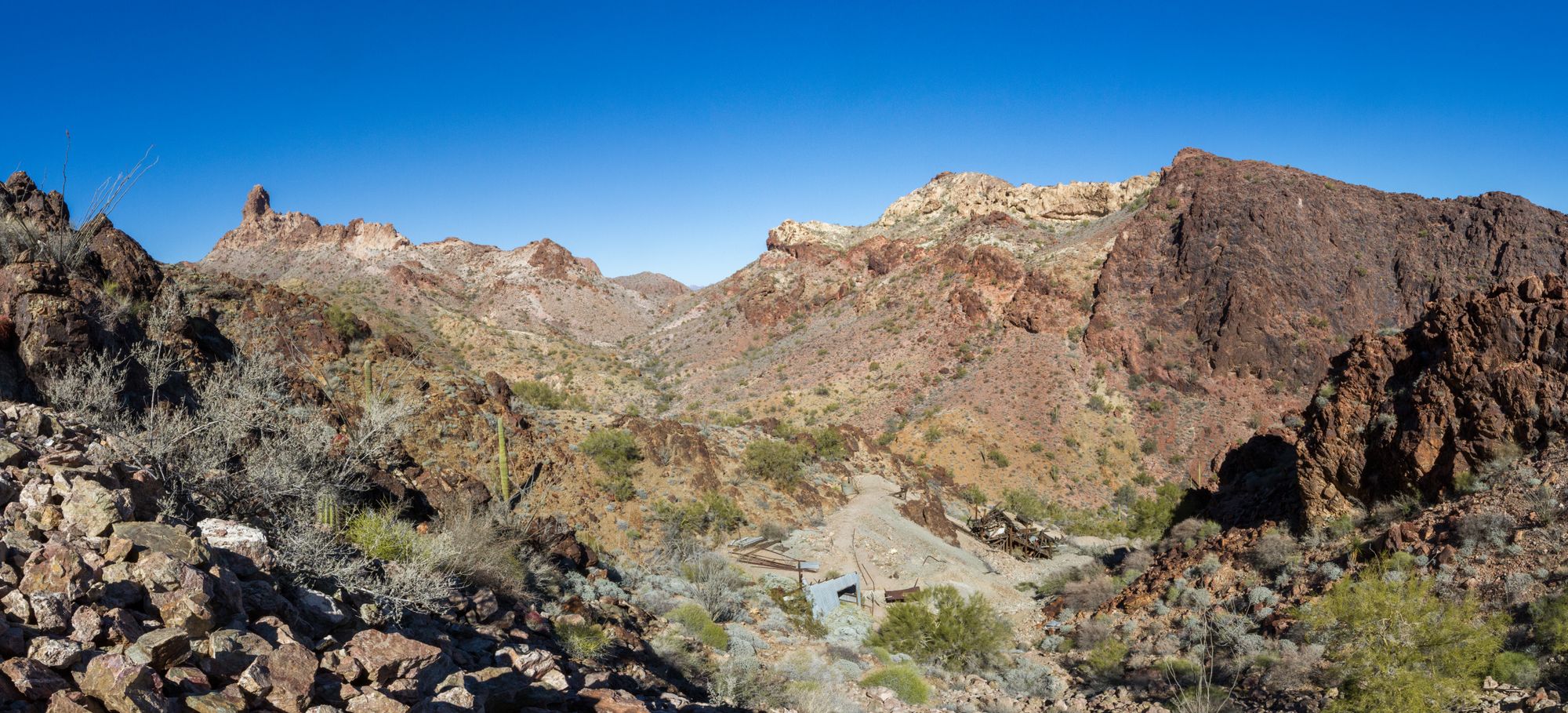 Check out my friends, the Dzrtgrls', great trip report to the Big Eye Mine.
---
Directions