I couldn't find much history on this spot. Only that it was worked in 1907 for silver, lead, zinc, and some copper. Reportedly it was an underground hydraulic operation to wash ore out of the vein. That must have been something to see.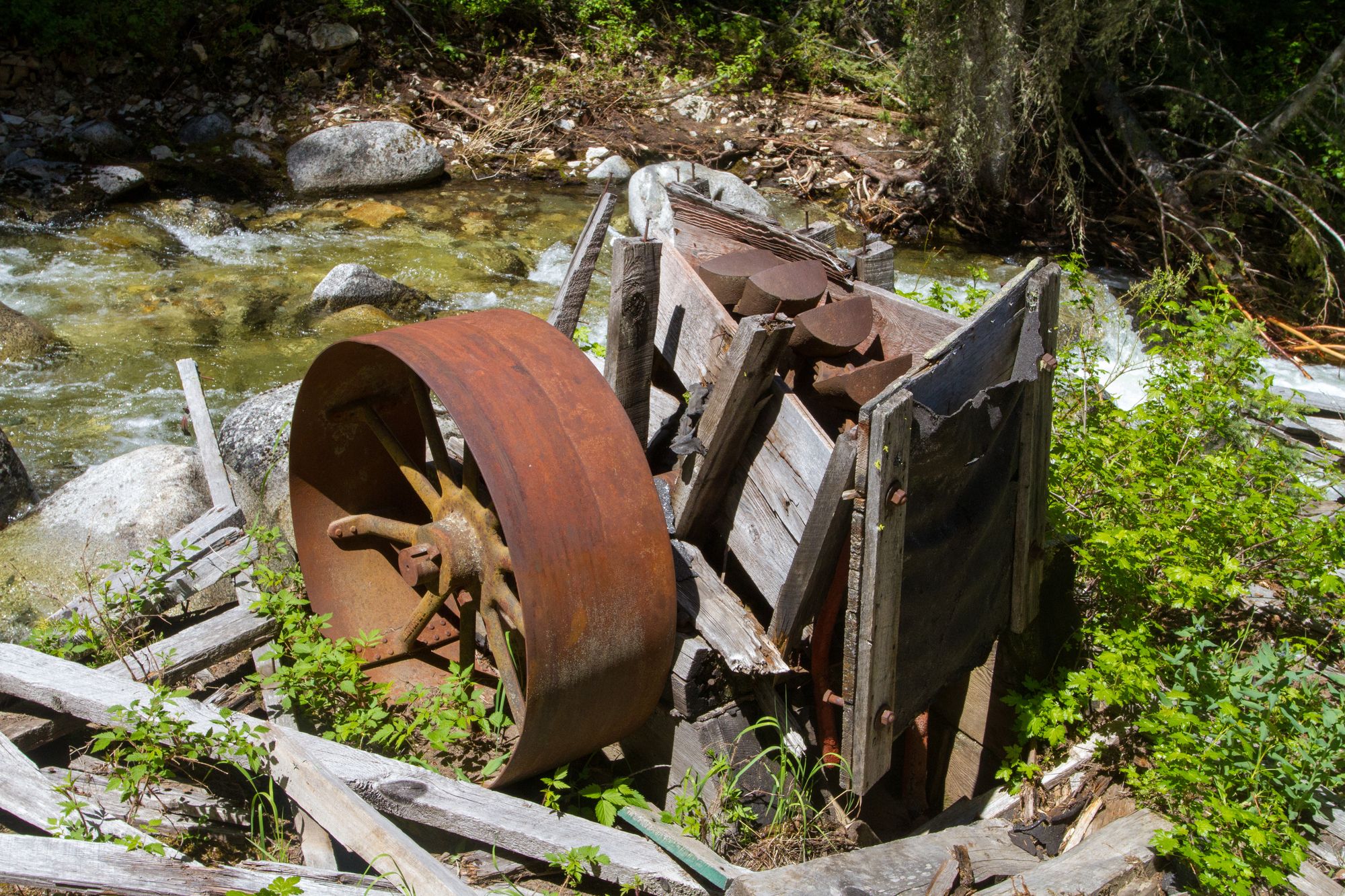 On the surface, you can see that the mine was powered by two Pelton wheels and they are still here down in the creek. That's pretty rare to see any more out in the wild.
There are a few houses out in this area.