These mines of this district were first worked in the 1860s when the discovery of the Comstock brought miners to the area and they started to explore the surrounding hills for more rich bodies of ore.
The really interesting thing about this mine is the Huntington mill that is still here. The mill uses iron rollers to crush the ore in a similar method as an arrastra, except with the Huntington mill the rollers crush the ore on the side of the pan instead of the bottom. The date on the mill is 1886, so it had to be installed after that. The gasoline engine used to drive the mill suggests a working date after the 1900s as well. The tailings from the mill suggest that it was never a big producer and possibly it was worked intermittently over a long period of time.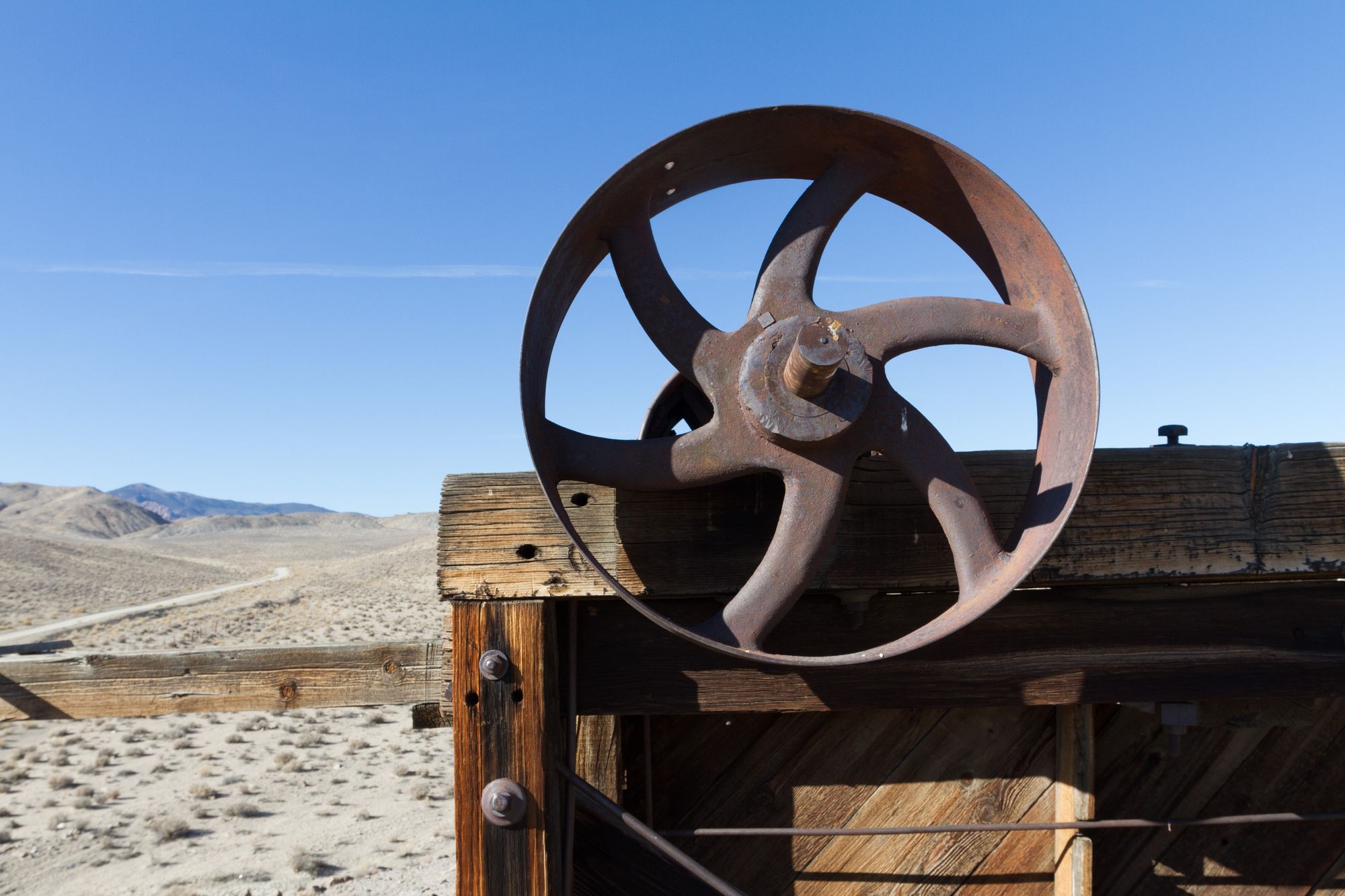 Not too many Huntington mills left in the backcountry, so it is a rare treat.