Alysia and I met up with my friend James to do a little desert mine exploring back in 1998. We headed out to the Carlyle Mine.
The quality of my first set of photos isn't that good, as they are from 1998. I returned in 2013 for some more photos.
History
The Carlyle mine, also known as the Carlysle or Carlisle mine, was first discovered in 1902 but extensive development of the mine didn't start until 1911. A mill was built sometime in the 1910s. In 1936, the Carlyle Mining Corporation was incorporated and brought in a well-known mining engineer from Grass Valley, California, Ernest Ellis. He managed the replacement of the older mill with a new ball mill and modern flotation cells. In 1937, a 250-horsepower Fairbanks-Morse diesel engine connected to a 150 KVA electric motor was added to the mill.
The lower adit of the mine was opened back to 1,500 ft and the upper adit went 1,200 ft into the mountain following a vein of silver and gold. The mine has more than 5,000 ft of crosscuts, drifts, and raises. The tramway was a two-bucket, 2,680 ft single rope aerial tram. Water was pumped in via a three-inch pipe from Dale Lake.
The mine's heyday only lasted a few short years though. On October 10, 1940, the mill, buildings, and all equipment were disposed of by auction on-site. The mine however was still being worked on a part-time basis by a lessee. Ore was being treated in the Gold Crown Mill. When WWII closed the mine for good in 1941. It produced more than $125,000 in gold, silver, copper, and lead over its life. The heavily desert-varnished bedrock here is a mix of granites, feldspars, and diorites.
Only ruins remain of the mill and the tramway today, but it is still an interesting site.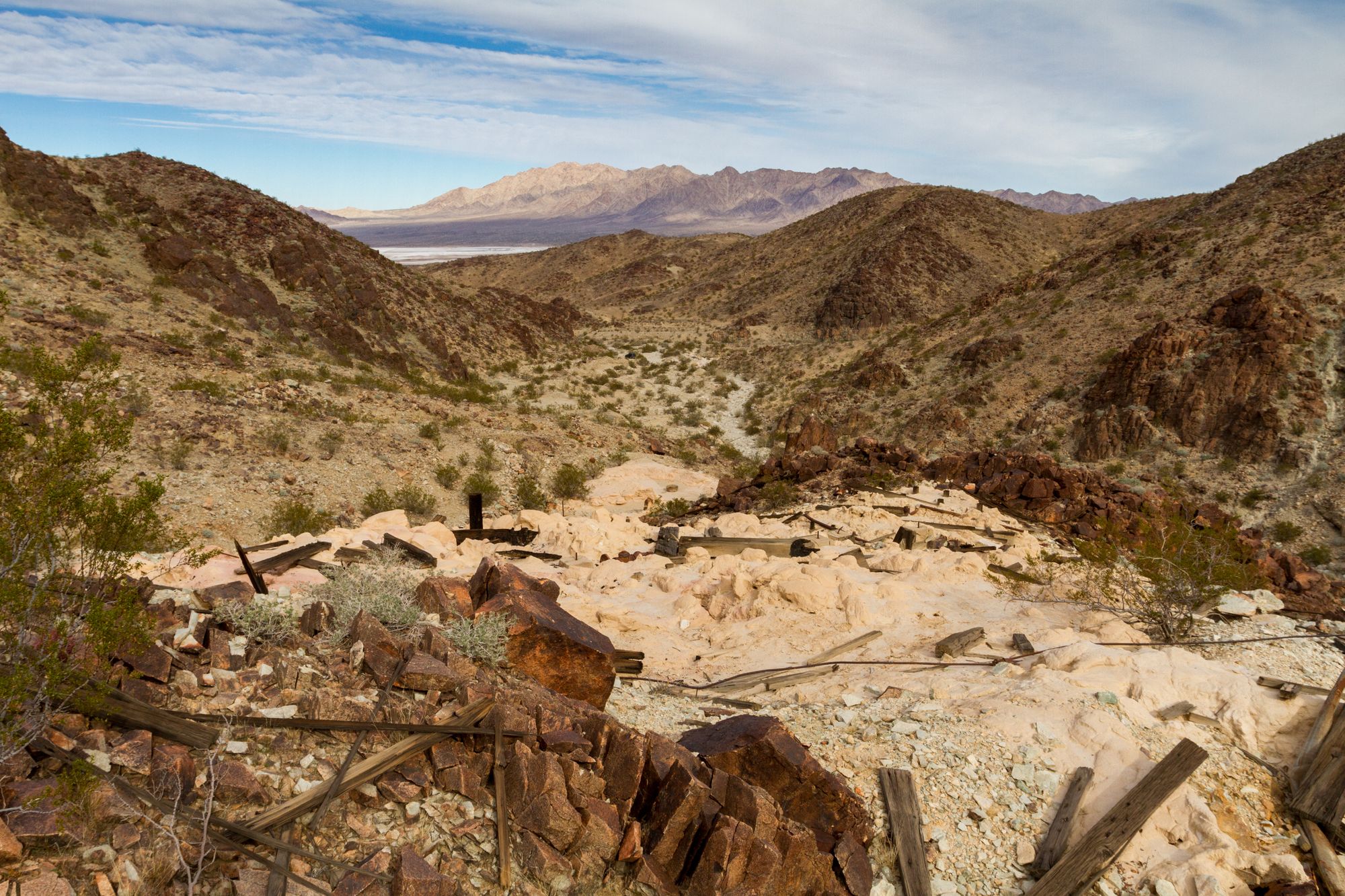 Directions