World War II saw lots of training in the deserts of the southwest (and I'll probably visit more of these sites as time goes on). And one of these lesser-known spots is a bombing target just inside the northern border of Joshua Tree National Park.
Bombs were dropped on Joshua Tree? Yes! Apparently so. But at least they were only practice bombs. And, of course, this was long before it was a National Park.
The target itself is out in a flat and otherwise empty corner of the park. The concentric rings of the target are hard to see as they are almost completely erased by erosion and covered with desert sands. I believe the bombing target was used by the Army for aerial bomb practice from around 1944 to 1946.
Rusty practice bomb fragments remain. I believe they were originally filled with sand. Please leave anything you find here where it belongs.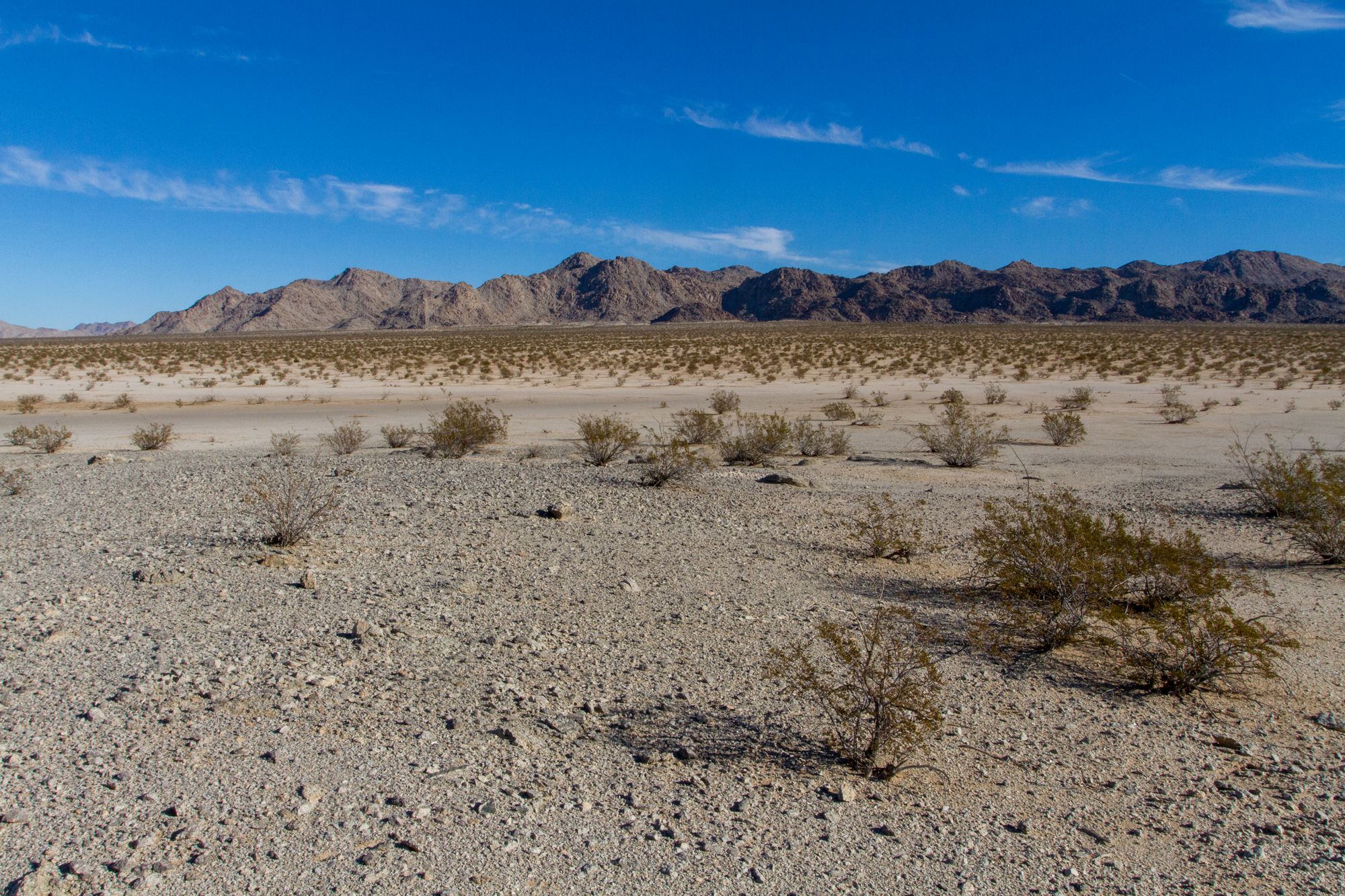 Directions