The majority of my trips in 2008 had been out to the more remote parts of Death Valley, and this one was no exception. I met up with my dad and Dan for a challenging hike to an old mine site. We started near the Racetrack and crossed over the shoulder of Ubehebe Peak. The views from up there are fantastic. The hike took us about eight hours round-trip to cover about eight miles of rough terrain.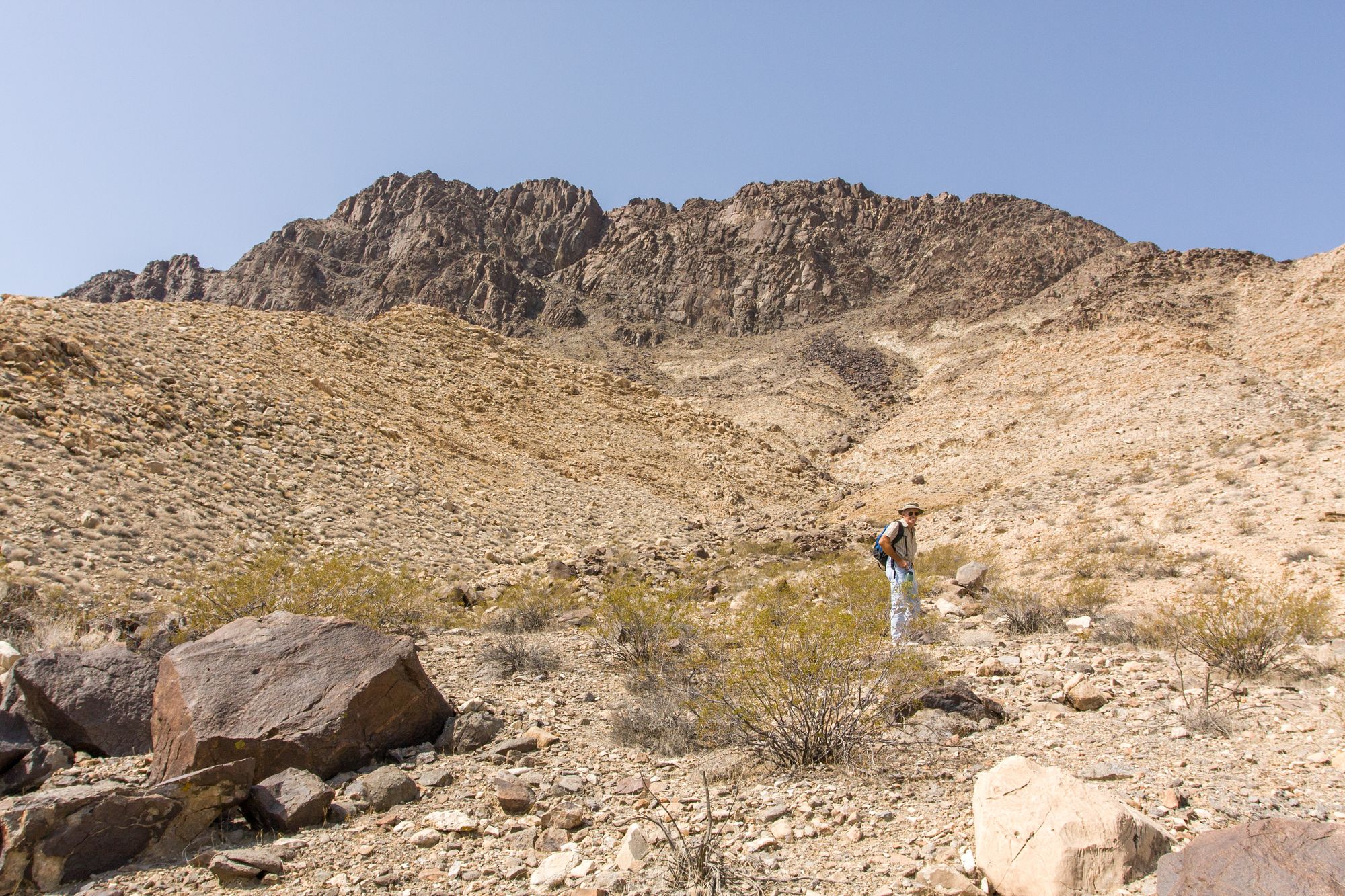 History is difficult to come by on this remote set of claims, but I believe this was part of the Sanger Group, namely, the Copper Queen claims. Note #8 on this old area map below. The map calls them "Saenger," but they are referred to in mining reports as "Sanger."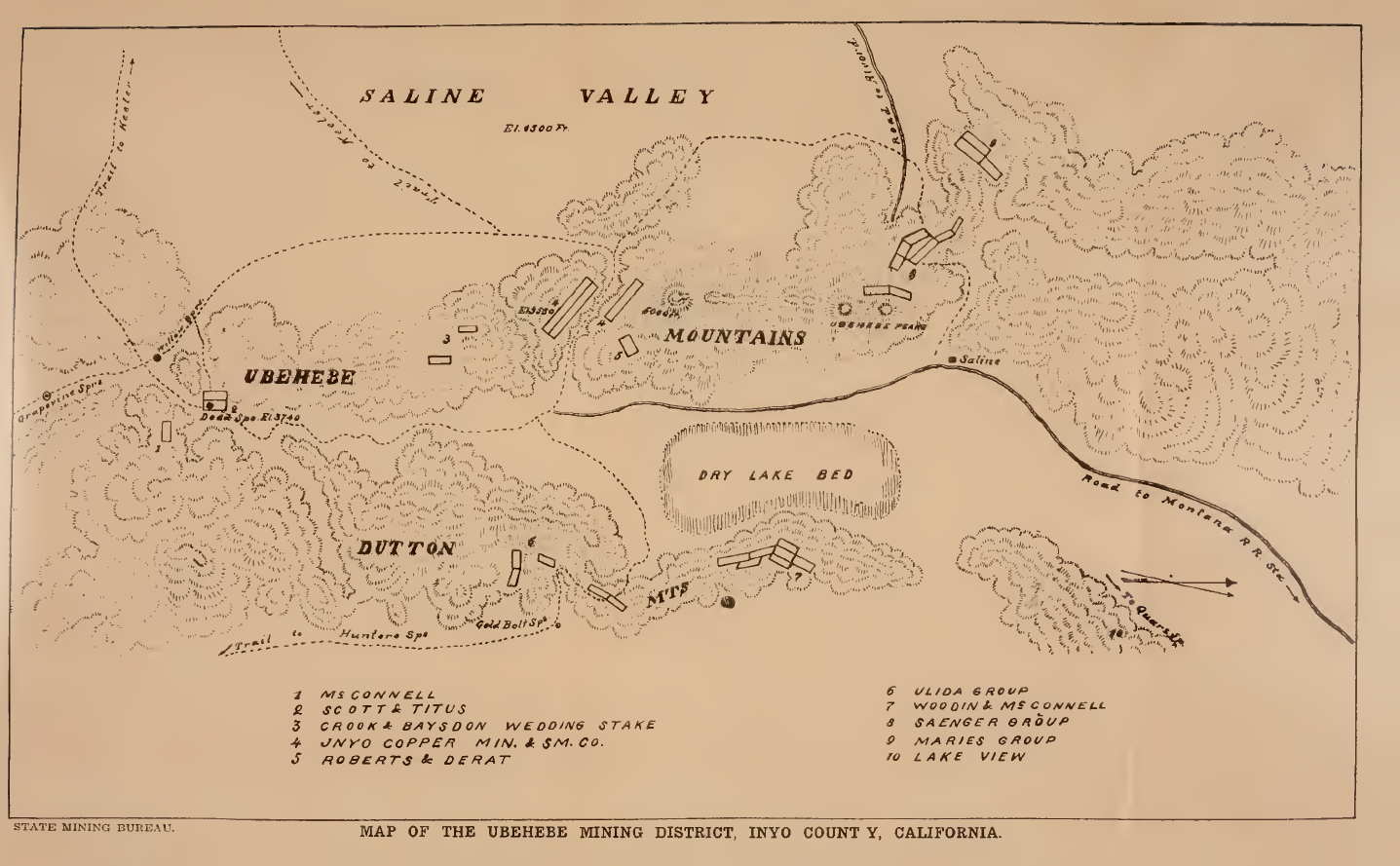 The Copper Queen claims of the Sanger Group were likely discovered and staked by W. A Sanger of Big Pine. They were purchased by John Salsberry (sometimes misspelled Salsbury in old mining reports) of Tonopah in 1907. He planned a new mining camp called Saline City (or Salina) near the north end of The Racetrack.
Copper prices were booming in 1906, and Salsberry had grand plans, including piping water up from somewhere and building the Bonnie Claire and Ubehebe Railroad from the booming mining camp of Rhyolite via Bonnie Claire and up to Salina City. The Bank Panic in late 1907, which caused copper prices to collapse, put an end to most of those dreams. Tin can litter floating around the camp suggests the mines are at least a decade older than 1907.
The area is full of old prospects and miners' trails, so we'll be back to explore them someday when the temperatures cool off a little. And hopefully, on a less hazy day.

See also: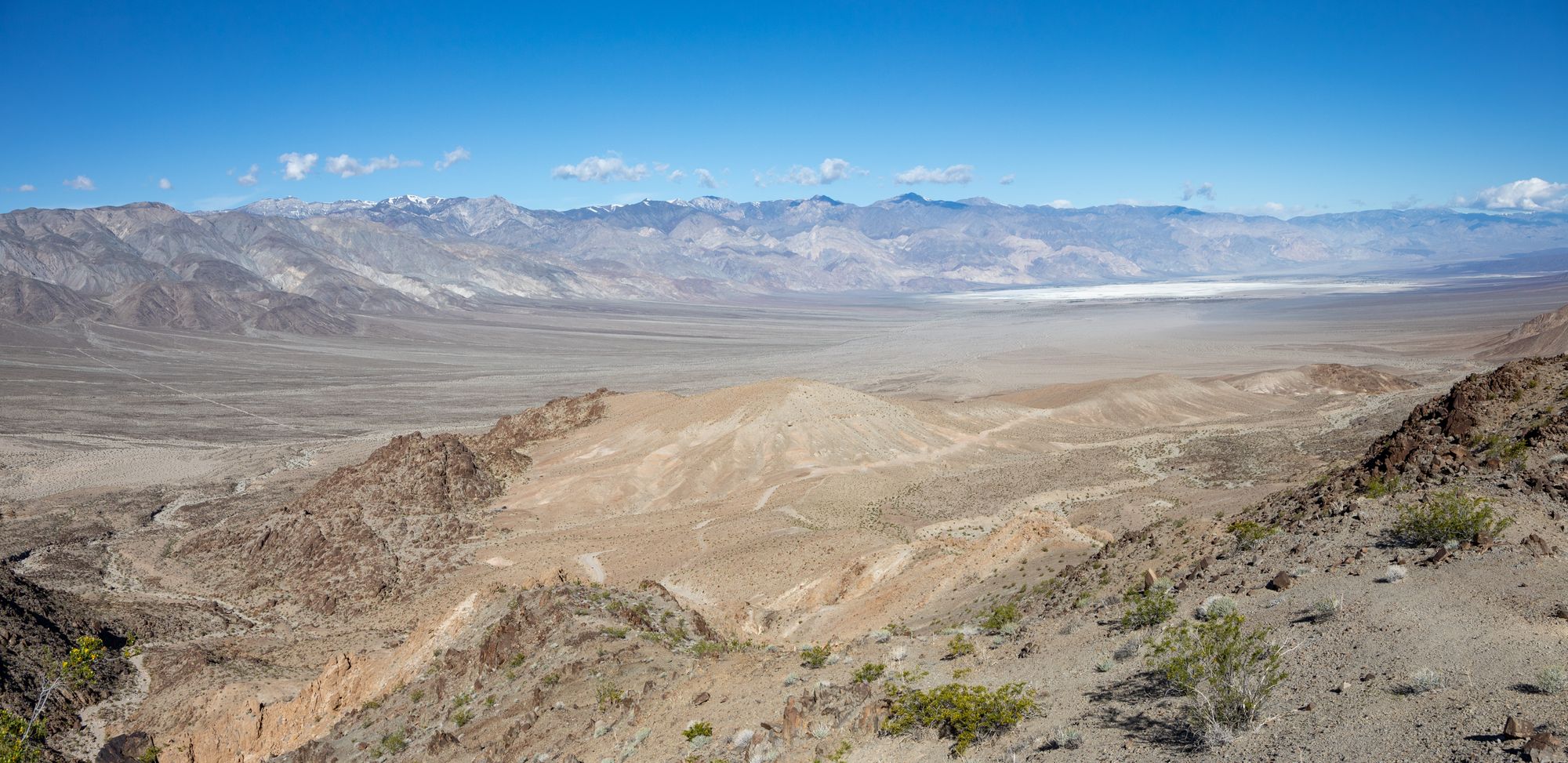 ---
GPS